About the centre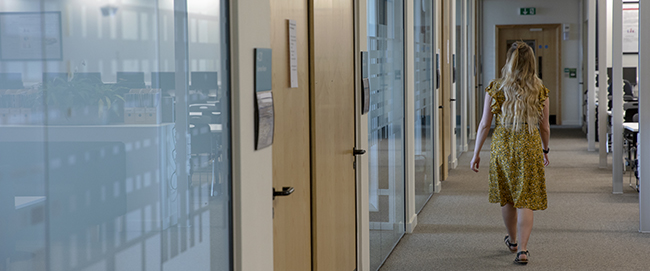 For more than twenty years, we have been helping University of Bristol students develop their academic language and literacy skills.
'Academic language... is nobody's mother tongue.' – Bourdieu et al., 1994
Because nobody is born speaking academic English, we help students develop the skills they need to succeed in their studies. For some students, we also bridge the gap between high school and university by teaching subject-specific content.
We run programmes and courses for UK, EU and international students at all levels. We also run academic development courses for teachers.
Our courses are taught by highly qualified and experienced teachers, all of whom are dedicated to constantly developing their professional practice. We are accredited by BALEAP, the global forum for English for Academic Purposes professionals.
In our 2020 survey, student satisfaction ratings averaged 85 per cent or more in the categories of learning opportunities, assessment and feedback, academic support, learning resources and learning community.
As a centre, we actively champion equality, diversity and inclusion. We work with students and staff to challenge accepted norms and ensure everyone's voice is heard. Staff can find further information on our Sharepoint site.
Our purpose-built facilities are located in the heart of Bristol.
Our vision:
to be a cutting-edge centre that works with all individuals to develop their communication in academic contexts.
Developing and sharing expertise​
Transforming individuals​
Communicating across boundaries​
Informing research and research-informed​
Equality, diversity and inclusion
We want staff and students to help set our agenda. Staff should contact us through Sharepoint. Students should complete our online form.