A first-class service means a quality product
A lot of work goes into ensuring an animal will produce a fine quality cut of meat, and the slaughtering stage is vital to get right to make sure all the previous work in rearing an animal results in a successful product.
Our abattoir staff guarantee to offer a professional, personal and friendly service to our customers. We ensure the highest standards of welfare are met for your animals, and an optimum return on your investment is achieved.
The processes we follow are approved and all staff involved in moving, lairaging, restraining, stunning and slaughtering any animal have the knowledge and skill to perform those tasks humanely and efficiently.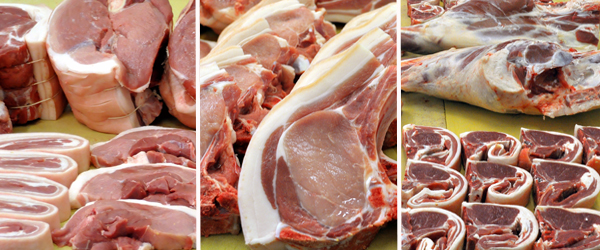 If you would like to know the exact procedures that are followed in the important task of slaughtering, our Abattoir Manager, Aled Daniels, is happy to discuss those procedures with you. You can also watch the procedure to ensure that you are happy with our operations. Contact us if you are interested in arranging this.
Opening hours
| Day | Time |
| --- | --- |
| Monday | 8 am to 4 pm |
| Tuesday | 8 am to 4 pm |
| Wednesday | 8 am to 4 pm |
| Thursday | 8 am to 4 pm |
| Friday | 8 am to 1 pm |
Contact us
Phone:

+44 (0)117 928 9202
A member of staff will reply in due course