Film and Television
Become part of Bristol's longstanding community of filmmakers and scholars, and be inspired by our creative city.
Excellent facilities
Access our high-spec 214-seat screening and lecture room, 39-seat cinema, digital filmmaking equipment, production studios, animation and edit suites, design workshop and sound rooms.
Expert tuition
Our internationally renowned academics have expertise in film and television history, criticism and filmmaking, with specialists in everything from world cinema to film history, television genres to streaming platforms.
Outstanding reputation
We are a UK top 10 University (QS World University Rankings 2023, UK) and fifth in the UK for research impact (THE analysis of REF 2021).
Film and Television courses for 2024
Single Honours
Joint Honours
Film and Television at Bristol
We are distinctive for the way our degrees blend the historical and theoretical study of film and television with filmmaking practice. We were one of the first universities in the UK to introduce film and television studies to our curriculum in the 1960s.
Guided by expert scholars and practitioners, you will explore the history and aesthetics of film, television and digital streaming platforms through an exciting mixture of traditional academic study and practical filmmaking. Tutors draw on their own research to bring cutting-edge ideas to your studies.
Bring ideas to life with access to filmmaking and digital production equipment, a 4K cinema, production studios, stop-motion animation suites, sound rooms and edit suites.
Career prospects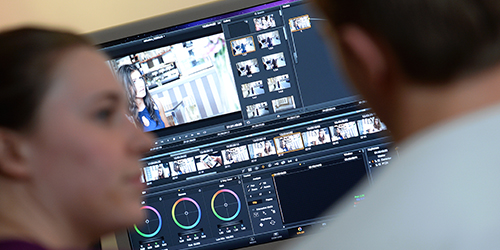 We host frequent masterclasses and talks with industry figures, which have included directors, producers, visual effects artists and animators. These are specifically careers oriented and help students understand the inner workings of the film and television industry.
A degree in film and television is an excellent foundation for a large number of career paths within the creative industries.
Graduates have gone into film production, research, broadcasting, arts administration, education, finance and related business sectors, and further study.
Bristol graduates include actors Simon Pegg, Jamie Demetriou and Pearl Mackie, as well as leading directors, producers and visual effects professionals.
What our students do after graduating
Course structure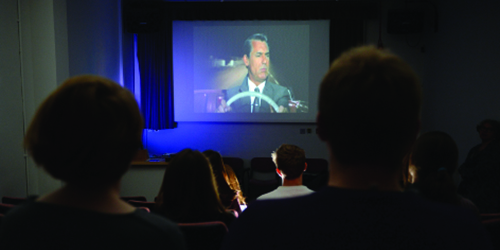 At first, you will study specific topics that teach you how to analyse film and television. You will then move on to historical movements, contemporary practices and the theoretical concepts that underpin and shape film and television.
You will have the opportunity to contextualise your studies by taking units from other departments. Single honours students can choose to take units in related or broader subject areas.
There are also options to study a joint honours course with English, Theatre, Innovation or a Modern Language.
In your final year, you will have the opportunity to undertake independent projects, including a placement in, or study of, the creative industries. We have links with a range of film festivals, media archives, arts centres and media companies.
City of film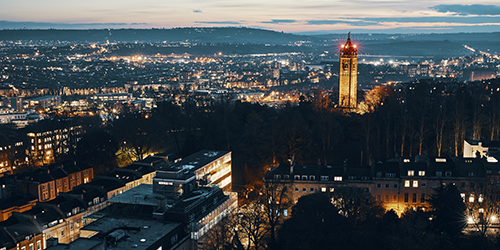 A UNESCO City of Film, Bristol is full of opportunities to get involved with and is a hub of creative activity as well as a frequently used filming location.
Bristol is home to several arthouse cinemas, film festivals, and studios including Aardman Animations and the BBC's Natural History unit: over one-quarter of the world's nature documentaries are made here.
We have strong links with local partners such as Watershed Media Centre and the Encounters short film and animation festival, as well as larger organisations such as the BBC and the British Film Institute.