Bristol Senior Leaders programme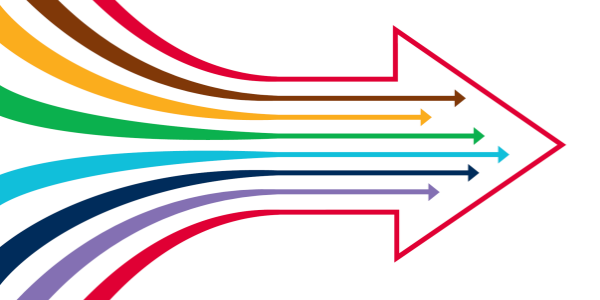 Do you have a significant leadership role within the University, which you wish to explore? As a leader, are you collaborating both across the University and externally? Do you wish to broaden your influence and impact across the University?
About the programme
The Bristol Senior Leaders programme is open to academic and professional services leaders from all Faculties and Divisions, and aims to develop adaptive leaders who can successfully respond to current and future challenges faced by the University. In this collaborative environment, participants will explore their contribution to leadership in the University context and in reference to its strategic aims. The cohort will also have the opportunity to influence and co-create the programme content to meet their specific needs and the needs of the organisation.
Applicants will typically be grades L and M and:
See leadership as a key part of their current role and future career
Have the potential to lead activity at a divisional, faculty or institutional level
Wish to enhance their cross-institutional influence and impact
Are keen to both share their experiences and expertise, and to listen and learn from those shared by colleagues
Are enthused by the idea of being able to influence the programme content

Examples of relevant roles include (but are not limited to): Heads of School, Faculty or School Managers, Divisional or Deputy Divisional Heads, Associate Deans, Research Institute Directors and Faculty Directors.
Outcomes
By the end of this programme, participants will have had the opportunity to:
Develop an understanding of the University of Bristol as a context for leadership.
Develop an enhanced understanding of how best to collaborate across different areas of the University.
Explore how others see them as a leader and use this valuable information to develop further.
Gain access to the Senior Management team to develop an understanding of strategic context and the challenges and opportunities facing the University and Higher Education as a whole.
Enhance their potential for cross-institutional influence and impact in preparation for future cross-institutional leadership roles, either as part of strategic working parties or in their substantive leadership roles.
Dates and times 2019-20
Applicants must be able to commit to and attend ALL programme elements and dates (this includes the residential overnight).
Participatory programme fees apply - please see our booking terms and conditions for further information.
Please note that start times may be subject to change. Please check the programme information you will be sent closer to the time.
| Module | Date | Times | Venue |
| --- | --- | --- | --- |
| Launch | Wednesday 04/12/2019 | 9:00-13:00 | Cabot Room, Hawthorns |
| 360 feedback process (including 2-hr feedback coaching session) | Coaching sessions will take place between 06/01/2020 and 03/03/2020 | A 2 hour coaching slot will be put into your diary | 65 Woodland Road |
| Day 1 & 2 (residential) | Wednesday 04/03/2020 - Thursday 05/03/2020 | 09:00 on 04/03/2020 until 17:00 on 05/03/2020 | Tortworth Court |
| Day 3 | Tuesday 21/04/2020 | 9:00-17:00 | Engineers' House |
| Day 4 | Wednesday 13/05/2020 | 9:00-17:00 | Engineers' House |
| Day 5 | Tuesday 16/06/2020 | 9:00-17:00 | Engineers' House |
| 1:1 Coaching sessions (three) | Ongoing throughout programme | Dates/times to be agreed between individuals and coaches | 65 Woodland Road |
| Reflective learning | Wednesday 02/12/2020 | 13:00-17:00 | TBC |
Applications for the 2019-20 programme have now closed.
Programme structure
The main elements of the programme are:
A half-day programme launch
A two-day residential
3 one-day workshops
360⁰ feedback process (including coaching feedback session)
Three additional 1:1 coaching sessions
Approximately two additional days of collaborative work outside of the workshops
A post-programme reflective learning half-day session