Blog | September 12, 2018
Has the Government finally made learning disability NHS training mandatory? Possibly. I think so. Well, maybe.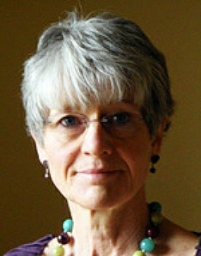 Robina Mallett, MBE, a family carer and member of the national Learning Disability Mortality Review (LeDeR) steering group, talks about the challenges and opportunities presented by the Department of Health and Social Care's response to LeDeR's second annual report. She reflects on this being a wake-up moment but confesses she didn't find the response easy to follow.
I have a daughter of 40 and two in their 30s.
Without thinking for more than a few seconds, I can recall 11 people of my daughters' generation having died in the time I have been friends with their families.
One death was from a head-on car accident and another through a particularly aggressive cancer.
The other nine had something in common – they all had learning disabilities.
My daughters' contemporaries did not die because of their learning disabilities, but their vulnerabilities were certainly increased by the number of people involved in their care and treatment who didn't know enough about learning disabilities, or the adjustments that needed to be made to meet their needs.
Even those whose deaths are described by their families as "the best they could have been" had met ignorance and clumsy, or neglectful, treatment during their too-short lives.
Then there are all the near-misses I hear about when I catch up with family carer colleagues.
Occasionally, a friend can make the things that were done or said sound like black comedy, but they are all haunted by their intense impact.
That people with learning disabilities are likely to die of preventable causes earlier than the general population is an ever-present reality for those of us with family members who have learning disabilities.
It's either a wake-up, or knock-down, moment when you realise this.
A mortality review that collects evidence of what needs to change in social as well as health care; has speaking to relatives and close supporters as a priority; focusses on actions to help bring equality of life-expectancy and improve death, when it comes, is therefore hugely precious.
And messages from the LeDeR programme need to be heeded.
LeDeR's second annual report, which covered findings from reviews of the deaths of people with learning disabilities completed between July 2016 and November 2017, had messages for NHS England, as well as health and social care commissioners and providers.
Its publication in May 2018 was met with disappointment from the public that more of the notified deaths had not been reviewed and - as a member of the national steering group which supports the team commissioned by HQIP to set up and roll out the first learning disability mortality review in the world - a great deal of personal frustration.
The cause of the lag between report writing and publishing, as well as the actions relating to the backlog of un-reviewed deaths were not accurately reported on. Blame and criticism featured in the media, rather than celebration at this world-first and the fact that initiatives were in train to help tackle the situation caused by a higher number of notifications of deaths than could be handled by reviewers trying to fit additional work into their day jobs.
Nine recommendations arose from the findings of the LeDeR programme during 2016/17.
The sixth: Mandatory learning disability awareness training should be provided to all staff, delivered in conjunction with people with learning disabilities and their families, was included because a lack of contact, knowledge, skill and respect are killing people.
Breaking that down, it meant relevant core knowledge and skills, delivered with people who have lived experience of relevant issues, should become compulsory.
For a moment, let's imagine what that could mean.
Imagine what it would be like if all staff communicated and responded in respectful person-centred ways to individuals and those who have key information about their needs. Imagine if everyone with a learning disability, from every part of our population, were fully valued by a busy nurse or a doctor. Imagine if the staff people with a learning disability met at work, or in the housing department, shops, on the bus, or at a police station, interacted appropriately and confidently with them.
Surely, those people would be more likely to thrive rather than die earlier than their peers.
So, did the Government bite the bullet and take this step? Will their "meaningful actions" make a difference?
Possibly. I think so. Well, maybe.
I have to confess, I did not find their response easy to follow.
Although no sentence categorically says when we can expect mandatory training, or that there will be serious consequences for those avoiding it, I think this is what we can expect. And we must hold them to that.
Action 11 in the Government's response says the Department of Health and Social Care (DHSC) "in conjunction with partners, will complete a consultation on proposals for mandatory learning disability awareness training" by March 2019.
Is this consultation to be on whether mandatory awareness training should be introduced, or on how mandatory training is to be delivered? It's not entirely clear, but perhaps the latter because paragraph 38 says "we will consult on options for delivering mandatory learning disability training for all relevant staff".
If respondents say this is not practical or affordable, will it be dropped? Or, are we all being given a chance to describe the best examples we know?
Employers already have responsibility under the Health and Social Care Act 2008 (Regulated Activities) to make sure their staff have skills and knowledge to care for, treat and support people with learning disabilities.
The Government knows that in practice this is not always the case.
Action 12 says that during the remainder of 2018 they will remind employers of their duty and promote the Learning Disability Core Skills Education and Training Framework (July 2016). That leaves me asking, what will be different in future?
And Action 17 of the Government's response says the Care Quality Commission (CQC) is to monitor the uptake of mandatory training and update DHSC on progress "subject to consultation". And, that this will start "from the introduction of mandatory training".
It sounds as though there is to be mandatory training if CQC will be checking whether it is happening. However, all this is subject to a consultation.
So, it would appear nothing is set in stone.
Locally, in Bristol, all first and third-year trainee doctors studying at the University of Bristol get training from The Misfits Theatre Company, which is led by people with learning disabilities.
Until recently, Public Health Bristol offered monthly free learning disability training to city council staff in any department and council-run organisation.
Is something similar happening near you? If it is, I hope you'll respond to the Government's promised consultation, promote the benefits and name the issues that can hinder these effective programmes.
Let's not forget that cuts to funding for learning disability nursing courses means it is now harder to guarantee experts by experience will be available for training purposes, and financial austerity means our local authority's public health learning disability training has gone by the wayside.
There is evidence that three quarters of healthcare professional have not had training in learning disabilities or autism, and two thirds of those who have say they want more.
You can see why Paula McGowan, whose son Oliver, 18, died at Bristol's Southmead Hospital, started her online petition to make learning disability training mandatory. As I write this, it has received more than 49,000 signatures.
Her target is to get 100,000 signatures by December. Have you signed yet?
Robina Mallett, MBE, is a family carer and member of the national LeDeR steering group. She has two daughters with learning disabilities.
Through more than 20 years of working in family carer support, she has made many connections with families across the country.
She is passionate about improving health and social care services for people with learning disabilities and their families.
robinamallett@blueyonder.co.uk