Outreach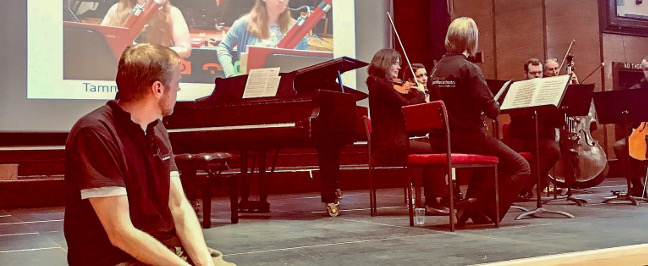 We're passionate about giving school students of all ages opportunities to explore, learn and get enthused about studying the Arts at Bristol. Find out more about the activities we offer below:
Visiting your school
We offer taster workshops on Anthropology and Archaeology, Film, Music, Philosophy, and Theatre for students attending state schools within an hour's drive of the University.
Visit the University
Visits are free to state schools and can be arranged as a single workshop or as a combination of Arts taster lectures alongside a tour of the campus and department facilities.
Local outreach projects
Insights into Philosophy
Insights into Philosophy is an eight week after-school course for KS3 pupils running in term 3 and 4. Participants are introduced to broad philosophical topics such as: identity over time, what makes us human, happiness, freedom and responsibility, and fairness and society. The programme is delivered by members of the Department of Philosophy in-school and culminates in our annual Philosophy taster afternoon at the University.
Sign up here to express an interest in the 2020 programme.
Theatre Collection workshops
We offer a range of activities including bespoke curriculum-led workshops designed to enrich GCSE and A level pupils' understanding of their set texts. A visit to the Theatre Collection can also be combined with an Arts taster lecture and campus tour.
Music composition support
After-school composition mentoring is available for pupils undertaking GCSE or A level music in local state schools. Our enthusiastic Student Ambassadors from the Department of Music are on hand to offer guidance and share their experience of studying Music at undergraduate level.
GCSE Music Set Works Concert at the Victoria Rooms
In partnership with Bristol Plays Music and Bournemouth Symphony Orchestra, the Department of Music hosts an annual GCSE set works concert for local pupils. Music analysis is supplied alongside live performances of pieces that feature in the GCSE set works curriculum, providing students with a superb opportunity to enrich their understanding of pieces that feature on the exam syllabus.