Pinpointing poverty in Latin America
There are 170 million people living in poverty in Latin America – but we don't know exactly where, or even why.
The challenge
Plenty of statistics mark out countries, even regions, where the world's richest and poorest live; but these mask considerable differences in wealth and conditions between towns and districts.
Place is one of the best predictors of poverty, but with the emphasis so often on national averages, the action we take to address it can be poorly targeted and unsuitable for those most in need. This is a particular problem in Latin America, where countries can be large with significant inequality from place to place. Understanding the distribution of poverty within a country is vital for tackling it. Unfortunately, local-level research requires a range of expensive expertise.
What we're doing
With the help of my collaborators, I'm using my experience of investigating poverty distribution to map material deprivation in Mexico, Chile, Argentina and Brazil at a hyper-local level.
Maps are engaging and can provide lots of information in an immediate and accessible way for policy makers. By drawing on existing survey and census data, we're mapping the prevalence and severity of poverty within districts across Latin America. I'm working with partners, including local governments and the Economic Council for Latin America and the Caribbean, to ensure that our methods are transparent and our skills are shared. We're delivering capacity-building workshops across the region so that others can replicate our work without the need for overseas specialists. We want to be copied!
How it helps
The data we produce will provide an easy picture of just how localised inequality can be from one place to the next. All our work will be made available for free so that governments and NGOs can analyse our maps and improve the focus – and cost-effectiveness – of their poverty-reduction policies. Which, eventually, could prove to be good news for up to 170 million people across Latin America.
Partner organisations
Economic Council for Latin America and the Caribbean
National Social Protection System for Children, Mexico
Tamaulipas government, Mexico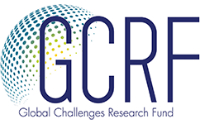 We're tackling the world's biggest problems through collaboration and innovation.