View all news
University of Bristol leading the way in AI revolution as new training centre funding announced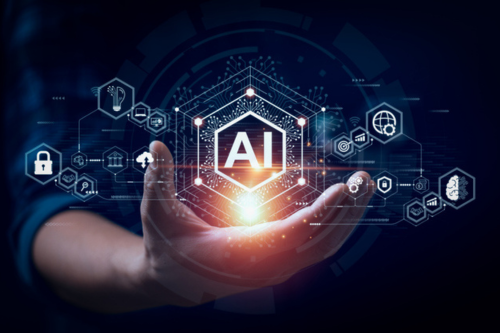 Press release issued: 31 October 2023
The University of Bristol has further bolstered its place as a leading centre for artificial intelligence research after being awarded funding to invest in a new Centre for Doctoral Training (CDT) in Artificial Intelligence.
The University of Bristol CDT is one of 12 centres to receive a share of a £117m from the UK Research and Innovation (UKRI) announced today (31 October).
The investment will ensure the UK has the skills needed to seize the potential of the AI era, and to nurture the British tech talent that will push the AI revolution forwards.
PhD students who train at the new University of Bristol CDT, called the UKRI AI Centre for Doctoral Training in Practice-Oriented Artificial Intelligence (PrO-AI), will learn how to design and manage the entire lifecycle of advanced AI applications in science and research, developing AI solutions for scientific problems in a safe and transparent manner.
The new centre complements the existing UKRI Centre for Doctoral Training in Interactive Artificial Intelligence, which was launched in 2019 and builds on will build on Bristol's unique strengths in intelligent systems, machine learning, and human-computer interaction.
Professor Peter Flach, Professor of Artificial Intelligence at the University of Bristol, said: "We are excited having been given this opportunity to build on the success of our Interactive AI CDT. 
"Putting applications centre stage is a natural and necessary next step now that AI technology is becoming increasingly mature. 
"The award of this CDT and the recently announced Isambard-AI supercomputer confirms Bristol's reputation as an international centre of excellence in cutting-edge AI research."
The CDT will train 'AI ambassadors', who, through their deep understanding of the strengths and limitations of AI, will be able to contribute to the public debate on AI and its relationship to society.
Students will also be trained to champion environmental transparency through quantifying the carbon cost of AI solutions, and will help to reduce inequality within the sector by promoting take-up of relevant AI techniques to relevant SME businesses.
Professor Flach added: "The core objective of the programme is for our students to take responsibility for the implementation of AI solutions. The CDT sets the highest standards of responsible innovation with particular emphasis on AI-specific issues such as safety, explainability, accountability, fairness, trustworthiness and privacy."
Commenting on the UKRI investment announcement, Secretary of State Michelle Donelan said: "The UK is at the very front of the global race to turn AI's awesome potential into a giant leap forward for people's quality of life and productivity at work, all while ensuring this technology works safely, ethically and responsibly."

Dr Kedar Pandya, Executive Director, Cross-Council Programmes at UKRI, said: "This £117 million investment, will involve multiple business and institutional partners for the CDTs. These include well-known brands such as IBM, Astra Zeneca, and Google, as well as SMEs that are innovating in the AI field. A further £110 million has been leveraged from all partners in the form of cash or in-kind contributions such as use of facilities, resources or expertise."
The first cohort of UKRI AI CDT students will start in the 2024/2025 academic year, recruitment for which will begin shortly.