View all news
Community run leader completed 10k in quarantine hotel room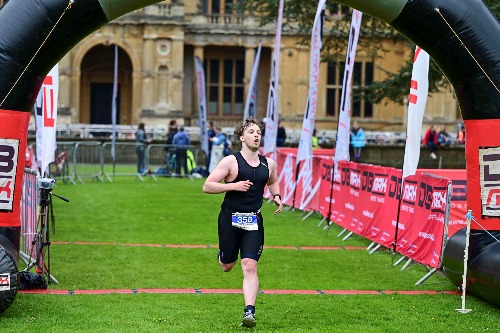 Press release issued: 19 May 2022
A student who ran 650 laps of a quarantine hotel room for last year's Bristol Run Series is now helping others get the running bug.
Rory Burford signed up to complete all three of the virtual races in last year's Bristol Run Series – a 5k, 10k and half marathon.
But after acing the 5k he realised that during the 10k he would be stuck in a quarantine hotel in Canada, where he was travelling to study glacial rivers for his PhD.
Undeterred he ran the full 10,000 metres in his hotel room – a total of 650 laps.
"The blisters were awful! I turned around and went the other way after every loop and I don't think running shoes are really designed for all that turning and accelerating," said Rory, whose PhD at the University of Bristol is in glaciology.
"It was good fun though, I just thought 'I'm probably only going to have one chance to do this in my life'."
The University of Bristol launched the Run Series to help get Bristolians active. Participants are offered free training plans, medals and an online support group. Last year more than 1,100 people from 15 countries sent in results, including Rory.
The 27-year-old, from South Shropshire, was introduced to swimming at an early age in an attempt to combat his serious asthma.
As his asthma improved, he took up several other sports, eventually representing his region and country in swimming, cross-country, athletics, rugby and judo, before a string of injuries finally convinced him to choose his studies over his Olympic aspirations.
His injury luck worsened during his postgraduate years, with a dislocated fibula (a bone in the lower leg) and a torn ACL ending his participation in competitive sport for three years.
But the 2021 Run Series helped rehabilitate Rory both physically and mentally – helping him to enjoy exercise without a need for excessive training.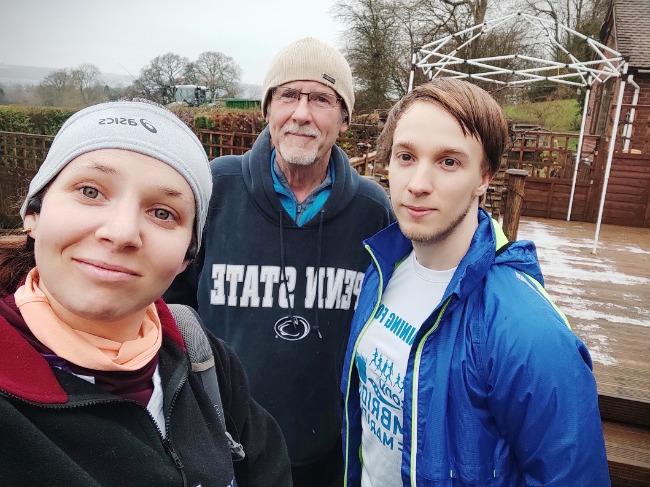 Rory with his partner and dad after a training run during the Run Series last year. Photo credit: Andrea Watkins Pérez
‌This year, he is not only returning to competitive triathlon, but is now trying to help others enjoy the Run Series as a run leader.
"I'm used to training by myself and always pushing myself to my limits," he said. "It's been great to rediscover running for pleasure and to do things at a slower pace with friends or my girlfriend.
"It's also really helped being part of the online community for extra motivation.
"While injured I didn't have that outlet for pent up emotion and I would get anxious more easily and didn't sleep as well, getting back to exercise has been really good for my mental health."
One of the new Run Series participants that Rory has mentored as a Run Leader finished the 5k in under 25 minutes.
This year's Run Series includes a 5k, 10k, 15k and half marathon. They can be completed virtually or at three in-person events. Students can get heavily subsided places in the in-person events.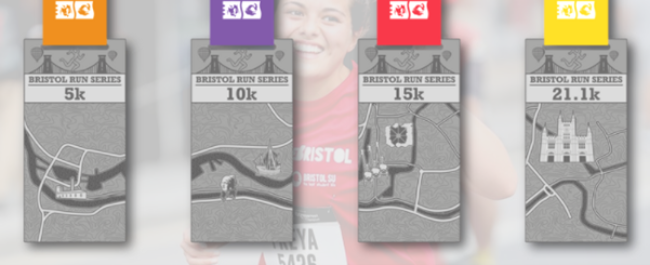 T‌he Bristol Run Series medals
Matt Birch, Director of Sport, Exercise and Health at the University of Bristol, said: "Bristol Run Series is all about getting active and having fun while doing it – and Rory is a great example of that.
"He's shown how sport can not only be good for your physical health, but also your mental health, and your relationships and friendships."
In 2021, the Bristol Run Series raised £1,829 for NHS Charities Together and the University of Bristol's mental health support programme Healthy Minds.