View all news
Planning permission secured for first new research facilities in Temple Quarter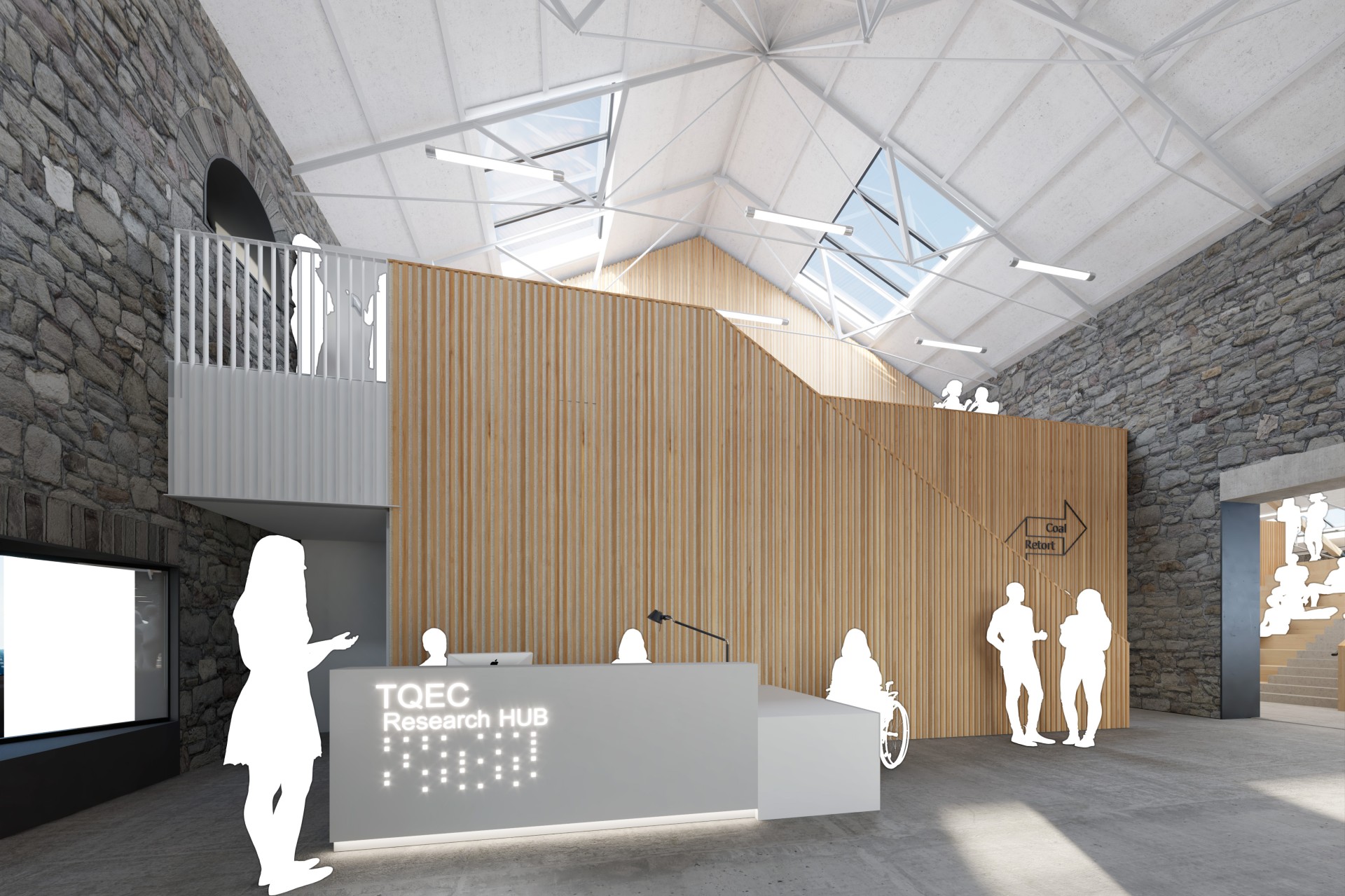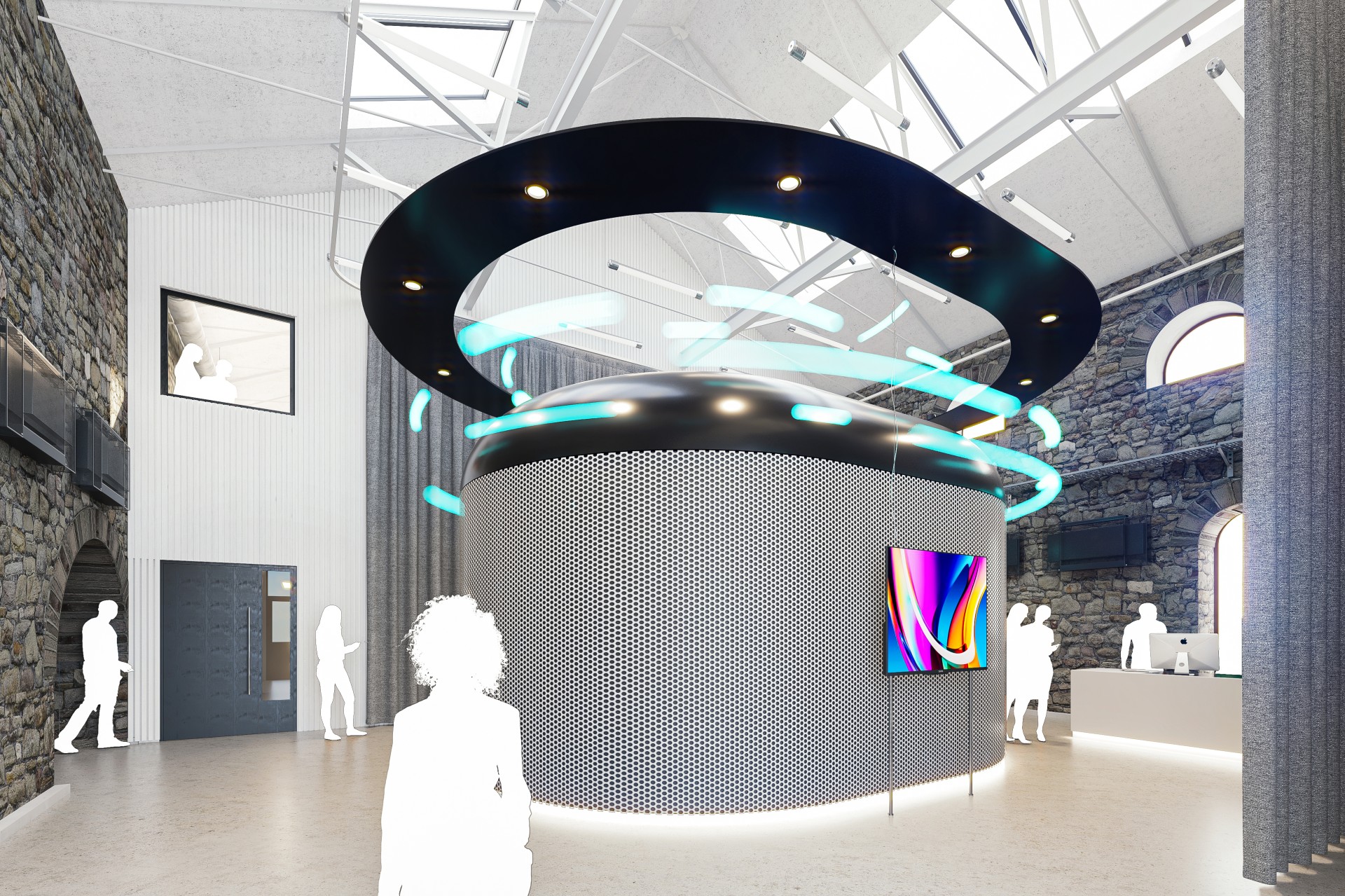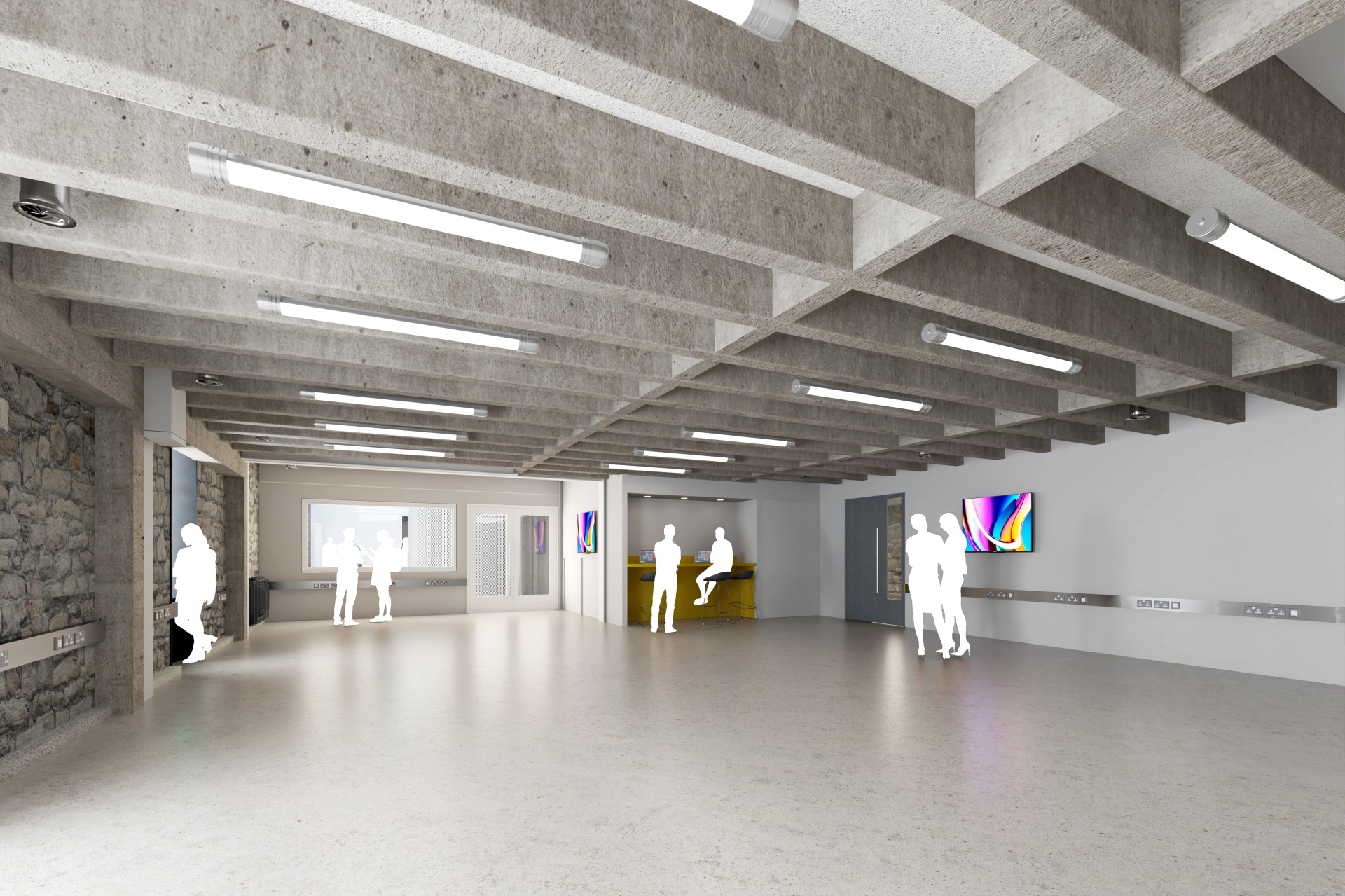 Press release issued: 13 October 2021
The University of Bristol has secured planning permission to convert two former industrial buildings into a new hub for some of its most state-of-the-art and world-leading research facilities.
The buildings, previously the Vauxhall Drive workshop in Avon Street, St Phillips, will be the first to open as part of the University's planned new Temple Quarter Enterprise Campus and is due to open in early 2022.
The new research hub will create a bespoke facility for the £100m Bristol Digital Futures Institute (BDFI), an international University Research Institute that is pioneering sociotechnical approaches to digital innovation, with an ambition to drive the creation of new technologies for inclusive, prosperous and sustainable societies, and MyWorld, a £46 million University of Bristol-led programme which will position the Bristol and Bath region as an international trailblazer in the creative technologies enabling the future of production, dissemination and evaluation of screen based media.
When fully complete in early 2023, the spaces will be occupied by up to 250 people and will include specialist research facilities plus workspaces, collaboration areas, training, and meeting rooms.
The buildings will include the world's first "Reality Emulator", a sector agnostic digital twin, where partners and researchers can drive the creation of future digital solutions through novel experience-based, iterative approaches. The new facility will provide a rich environment of real-world research and experimentation, advance telecommunications technologies, open data platforms, powerful data centre infrastructure and immersive technologies. Local and remote teams will have the opportunity to experience and interact with digital models of physical and social worlds, for example a smart city, digital factory, or health system, and collaborate towards the creation of future digital systems.
An 150m² Instrumented Auditorium will bring researchers, partners and the public closer together to test new digital content and co-develop new technology that will benefit all our futures. This also includes a modern, digitally connected projection room that enables teams from all sectors to evaluate individual and group responses in unique and ground-breaking ways and better understand audience experiences.
In addition there will be a 250m² R&D studio space equipped with virtual production, volumetric capture and motion capture arrays amongst other production facilities, including production standard audio and visual edit suites.
A specially created 'Neutral Lab' will be a one-of-a-kind experimental collaborative space where project teams from different sectors, backgrounds and disciplines can co-design their working environment, develop their project and new sociotechnical research methodologies, and benefit from interactions with each other.
Robert Kerse, Chief Operating Officer at the University of Bristol, said: "This is an important and exciting milestone for the Temple Quarter Enterprise Campus and will provide a fantastic new base for some of the University's most exciting and world-leading research programmes – augmenting Bristol's already thriving digital media sector.
"This will be the first step in regenerating and delivering the future vision for Temple Quarter and St Philip's Marsh and will help drive the city and region's post Covid recovery."
Further information
Temple Quarter Enterprise Campus
The Temple Quarter Enterprise Campus includes a number of planned developments across 14.85 acres in total. The principle academic building on Cattle Market Road will be home to 3,000 students and 800 university staff, business and community partners and the residential accommodation on Temple Island will provide for 953 students.
The public realm will be an open and welcoming space for everyone to enjoy. The new campus will help join the city centre to the east of Bristol with new walking and cycling paths – including a new eastern entrance from Temple Meads station - and deliver an estimated £626 million of employment and financial benefit to the regional economy over the next decade.
The main construction build on the Cattle Market Road site is anticipated to get underway in the summer of 2022 with the expected to open during the second half of 2025.
Bristol Digital Futures Institute
Bristol Digital Futures Institute is shaping a digital future that works for all by transforming the way we create new digital technology for more inclusive, prosperous, and sustainable societies. The £100m Institute is pioneering a different approach to digital tech innovation, bringing together social and technological expertise from across the University of Bristol and collaborators in academia, industry, government, and local communities.
In unique facilities, BDFI will co-create new digital technologies with a greater understanding of how they will impact people and society in future social, political, and economic landscapes. This interdisciplinary approach from the start of the innovation process will help drive sociotechnical change towards more positive digital futures for all. The team aims to tackle the biggest global challenges, from healthcare, to the future of the internet, to how artificial intelligence will impact our lives.
Organisations can get in touch with Bristol Digital Futures now to discuss projects that would benefit from the Reality Emulator or neutral lab space.
MyWorld
Launched in April 2021, MyWorld is the flagship for the UK's creative sector and is part of a UK-wide exploration into devolved research and development funding. ​It is one of seven programmes funded by the UKRI Strength in Places Fund and is made up of 30 collaborators from the region's creative technologies sector and world-leading academic institutions to create a unique cross-sector consortium. ​
MyWorld has a creative mission to showcase the latest advances in digital production and research. With its unique set of creative partners and research collaborators, it will present a set of trailblazing augmented, experimental, and immersive experiences. Bristol and Bath are world renowned for their innovations in technology, original research and creativity in film and television production. Collaborating partner organisations range from Oscar-winning animators to digital entrepreneurs.
Technologies include the latest development in film and television visual and audio production, volumetric capture, mixed reality, motion capture, photogrammetry, virtual production, digital doubles, remote robotics, avatar creation… and much more.