View all news
Theatre Collection awarded Designated status by Arts Council England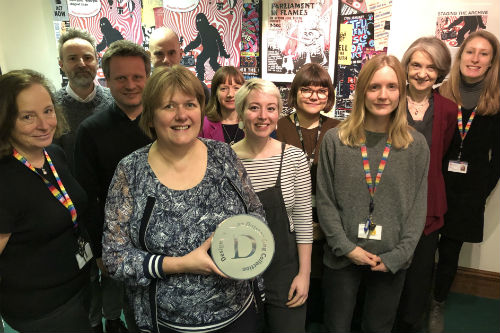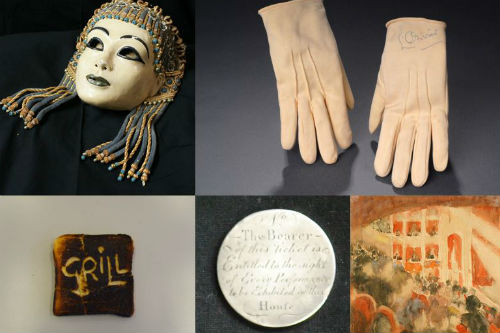 Press release issued: 30 January 2020
The University of Bristol Theatre Collection – one of the world's largest archives of British theatre history and live art - has been officially awarded Designated status by the Arts Council England.
Arts Council England's Designation Scheme recognises, celebrates and champions collections of national and international significance held outside national museums. Awards of Designated status are made by an independent expert panel, based on the collection's significance, quality and research value.
The Theatre Collection, founded in 1951, is an Accredited Museum and Accredited Archive Service with collections spanning four centuries.
It has strong links with local theatre companies and actors and holds the archives of several local companies including Bristol Old Vic, Desperate Men and Shakespeare at the Tobacco Factory, as well as national organisations such as the Royal Theatrical Fund and the Old Vic in London.
Most recently it acquired the personal archives of Oliver Messel, the renowned 20th century designer, and playwright Kevin Elyot, whose works includes the seminal play My Night with Reg.
The collection holds hundreds of thousands of items including archives, artwork, costumes, designs, personal effects, photographs, playbills, posters, props and scripts.
It is a source of inspiration and information for the local community and the creative and cultural industries. It is also a research resource for the University of Bristol and the wider UK and international academic community.
Currently based in the Drama Building on Park Row, the collection will be moving to the University's new landmark library when it opens in the heart of the Bristol campus in several years' time
The new university library will include exhibition galleries, reading rooms and an events space which will be open to the public. This will enable many more items from the Theatre Collection to be seen and shared with visitors, students and the local community.
Jo Elsworth, Theatre Collection Director, said: "We are absolutely delighted to receive this esteemed award of designated status from Arts Council England.
"The Theatre Collection is a truly unique archive; it is the culmination of over sixty years support from actors, collectors, designers, directors, performers and writers all of whom have helped us build this remarkable collection.
"The new university library will create further opportunities for us to share the collection in new and innovative ways and we have an exciting future ahead of us."
The Designation Scheme is a mark of distinction – it identifies outstanding collections held in museums, libraries and archives across England.
There are now 152 Designated collections all over the country covering an extraordinary diversity and range of subjects spanning vast periods of time.
They encompass art, history, literature, science and the natural world and illuminate our understanding of topics ranging from religion, politics, communication and music to lace, footwear and folk song.
Phil Gibby, Area Director, South West, Arts Council England, said: "We are delighted to officially recognised the national significance of The University of Bristol Theatre Collection through our Designation Scheme.
"The outstanding collection is one of the world's leading collections of British theatre history, and this award is a visible assertion of our belief in its enduring cultural value. The collection helps to deepen our understanding of the world and enriches our lives, which is why we're so pleased to award it Designation status."
Further information
Arts Council England champions, develops and invests in artistic and cultural experiences that enrich people's lives. It supports a range of activities across the arts, museums and libraries – from theatre to digital art, reading to dance, music to literature, and crafts to collections. Great art and culture inspire, bring together and teach us about ourselves and the world around us. In short, they make life better. Between 2015 and 2018, it plans to invest £1.1 billion of public money from government and an estimated £700 million from the National Lottery to help create these experiences for as many people as possible across the country - www.artscouncil.co.uk
The Theatre Collection was founded in 1951 to support the establishment of Drama as an academic discipline in the UK and has grown to become one of the world's leading collections relating to the history of British theatre and live art. The Theatre Collection comprises over 140 named collections and archives, including actors and collectors Raymond Mander and Joe Mitchenson. It also holds artworks, audio visual material, costumes, designs, set models, playbills and programmes of this most ephemeral of art forms. The collections are particularly strong from the late 18th century onwards and document the onstage and offstage life of theatre. It provides a unique insight into theatre and live art, their creative processes and broader cultural contexts. The Theatre Collection's holistic approach to collecting across archives and objects, and the interconnectedness between the collections, make it an outstanding research resource.