View all news
Bristol Technology Showcase to shine a light on the fourth industrial revolution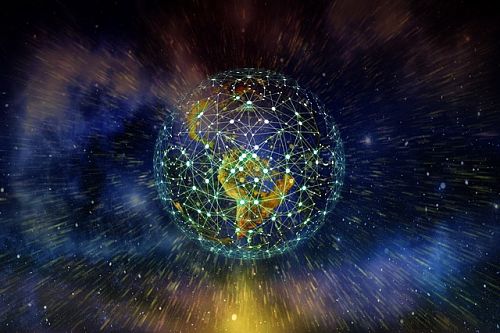 Press release issued: 24 October 2019
The University of Bristol is proud to be sponsoring and taking part in this year's Bristol Technology Showcase, which will take place at Aerospace Bristol on Friday 8 November. The event will shine a spotlight on emerging technologies and themes encompassed in the fourth industrial revolution, with a focus on how they will affect businesses and wider society as a whole.
The Bristol Technology Showcase (BTS) is part of the Bristol Technology Festival and will facilitate multiple speakers, panel debates, interviews, demonstrable technology and innovation stands.
Aimed at business leaders, investors and influencers, BTS brings together speakers who will talk about the impact and implications of new technologies on business, their people and their investment strategies.
Exhibitors include the University's Quantum Technology Enterprise Centre and the Bristol Robotics Laboratory, and speakers include:
Professor Kirsten Cater, Academic Director of the multi-award-winning Centre for Innovation and Entrepreneurship at the University of Bristol, who will be a panellist in a discussion on the future of work called 'Technology, People, Change - Building for the Future';
Professor Susan Halford, Professor of Sociology and President of the British Sociological Association, who will be on a panel discussing 'Civic participation and engagement in technological change'; and
Dr Sabine Hauert, Assistant Professor in Robotics at the University of Bristol, who will be talking about the Future of Robotics.
The University will also be presenting the new Temple Quarter Campus in the exhibition showcase, giving visitors insight into the plans and designs for the new campus.
Nick Rutherford, BTS Founder, said: "We're delighted to be bringing a new discussion to Bristol and locating it at the home of Concorde. The speed of technological change is so quick today and it's only going to get faster.
"It's wonderful to be able to host an event with some amazing technology companies, speakers and wider businesses and allow delegates to experience some of these technologies first-hand. Great Bristol businesses, amazing technology and the ability to showcase and demonstrate them; it's going to be a great day."
Professor Nishan Canagarajah, Pro Vice-Chancellor for Research and Enterprise, said: "We're delighted to be sponsoring and participating in this year's Bristol Technology Showcase at Aerospace Bristol and talking about new digital innovation. This is an important event for the city and the wider region and we're very pleased to play our part in making it a success."