View all news
Award-winning neuroscientist, flood-risk expert and Engine Shed director receive Queen's Birthday Honours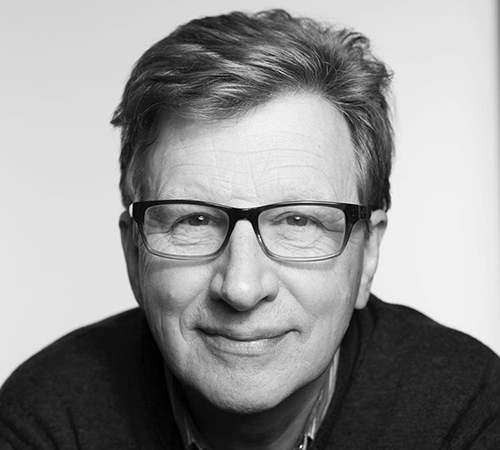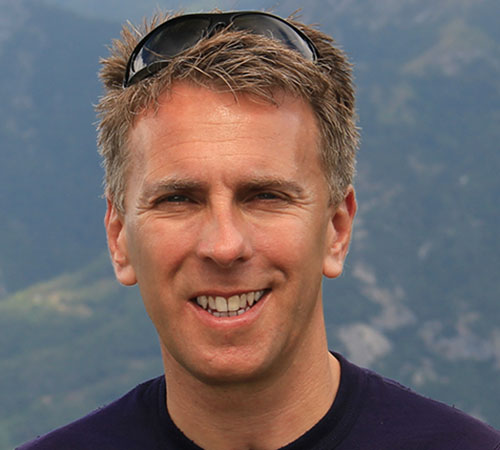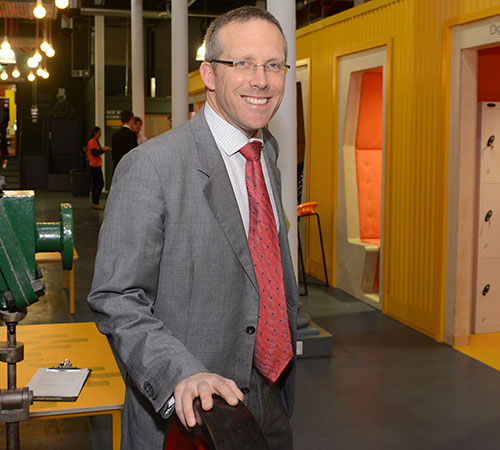 Press release issued: 7 June 2019
University of Bristol professors Graham Collingridge and Paul Bates, and Engine Shed Director Nick Sturge, have all received awards in this year's Queen's Birthday Honours which recognises the achievements of extraordinary people across the UK.
Professor Collingridge, Professor of Neuroscience in Bristol's School of Physiology, Pharmacology & Neuroscience has been awarded a CBE for his services to neuroscience research.
Professor Collingridge has made major advances in our understanding of the cellular basis of memory and learning. His research studies the brain mechanisms that control the strength of brain cell connections, and how this fundamental property (known as synaptic plasticity) affects brain function.
In 2016, Professor Collingridge was one of three neuroscientists who won The Brain Prize, regarded as the world's most prestigious neuroscience award, for their outstanding work on the mechanisms of memory.
His work on a brain process known as long-term potentiation (LTP) which underpins the life-long plasticity of the brain and is behind how memories are formed, retained and lost was recognised as an outstanding contribution to the field.
He is a Fellow of the Royal Society and previously been awarded the Gaddam Memorial Prize, the Santiago Grisolia Prize and the Feldberg Prize.
Currently, Professor Collingridge holds positions in Bristol and Canada. He is Director of the Tanz Centre for Research in Neurodegenerative Diseases at the University of Toronto, Senior Investigator at the Lunenfeld-Tanenbaum Research Institute at Toronto's Mount Sinai Hospital and President of the Canadian Physiological Society.
Professor Collingridge, said: "I am delighted to receive this honour, which I believe is largely in recognition of the major advances made by members of the MRC Centre for Synaptic Plasticity in the former Department of Anatomy.
"Understanding synaptic plasticity is not only relevant to how we learn and remember but dysregulated synaptic plasticity is central to devastating brain disorders such as Alzheimer's disease, Parkinson's disease, chronic pain and depression."
Professor Bates, Professor of Hydrology in the School of Geographical Sciences and the Cabot Institute for the Environment, has also been awarded a CBE for his services to flood risk management.
His focus has been on developing numerical solutions to the Shallow Water equations and combining these with satellite and airborne data to advance our fundamental understanding of flood dynamics.
He is best known for his work in developing new computer models for predicting areas at risk from flooding and publishing the algorithms behind these codes.
These techniques have been widely adopted by industry, governments and other researchers. Professor Bates and his team also make the model available as shareware and it has been downloaded by over 1,600 researchers globally.
He has developed global flood hazard and risk data sets for commercial use by firms, NGOs and regulators via a start-up company, Fathom Ltd, based in Bristol.
Professor Bates said: "I'm absolutely delighted to receive this award. The last 20 years has seen amazing advances in flood science and it has been a privilege to contribute to this.
"I've been very lucky to work with a group of fantastic PhD students and postdocs, and all of them have contributed hugely to the research that underpins this honour."
Nick Sturge, Director of Engine Shed, will receive an MBE for services to the digital economy. The enterprise hub, in Brunel's original train station at Bristol Temple Meads, is a collaboration between the University of Bristol, Bristol City Council and the West of England Local Enterprise Partnership.
As the former director of Bristol SETsquared Centre, Nick conceived the idea of Engine Shed and brought it to fruition from concept to opening in nine months.
Since it opened in December 2013, Nick has overseen Engine Shed's growth and it's now a vital part of the city's business ecosystem, driving inclusive economic activity across a wide range of sectors.
In its first five years, the enterprise hub received an estimated 150,000 visitors including members of the Royal Family, Ministers of State, school children, and international delegations.
During his time as Centre Director of SETsquared Bristol, from May 2005 to February 2016, it was voted the best university business incubator in the world for its outstanding contribution to developing the next generation of UK tech entrepreneurs.
He was also South West Regional Chairman for the Institute of Directors (IoD) from January 2016 to December 2018, and before that he co-founded Motion Media Technology.
Nick said: "I am honoured to have been recognised for the work I've had privilege of being able to do in the city that I care passionately about, the South West, and the wider UK economy. Only someone with a very vivid imagination could have predicted how the local tech sector has progressed over the last 10 years.
"The University of Bristol has been very far-sighted in providing freedom to experiment with collaboration, partnerships, and a new model of economic development in Bristol and Bath, and I am proud to have been able to convene such a rich variety of partners to help make our city region a better place.
"This is not only a personal accolade but one for the University of Bristol and the team behind our work."