View all news
Getting to the heart of the matter this Valentine's Day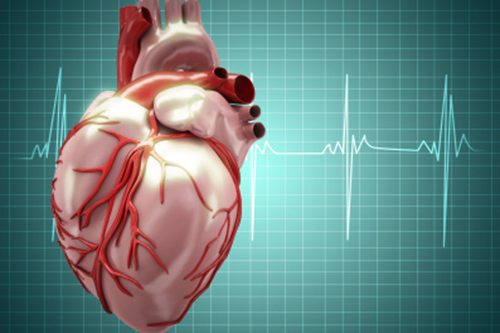 Press release issued: 8 February 2019
What are the heart strings? Where is the hole in your heart? How does the blood circulate? See it all before your eyes when a team of anatomists from the University of Bristol's Centre for Applied Anatomy discuss one of the most important organs in the body - the heart - next week on Valentine's Day [Thursday 14 February].
Members of the public will have the opportunity to hear about the history and function of the heart and look inside as scientists dissect an animal heart to show its inner workings.
"Anatomy Nights – Matters of the heart" is a UK-wide event being run by anatomy schools across the country to increase public awareness in anatomy, and in Bristol the work of the University's Centre for Applied Anatomy.
Dr Craig Johnson, Senior Teaching Associate at the Centre for Applied Anatomy, said: "We're excited to be part of the event where animal hearts are going to be simultaneously dissected in five different locations across the UK. It's a fantastic opportunity for people to come and explore the complexity and the natural beauty of our organs. Anatomy is fundamental - at the end of the day, it's what makes us, us."
People will be able to learn all about the inside of a heart and be taken on a guided tour of this remarkable organ through a live dissection of an animal heart. They will see how blood enters the heart, understand how it beats, and learn how it can change due to lifestyle factors.
'Anatomy nights – Matters of the heart' will take place on Thursday 14 February from 6 to 8 pm at The Greenbank, 57 Belle Vue Road, Easton, Bristol BS5 6DP.
Tickets priced at £4.40 (including a 40p booking fee) with proceeds going to the British Heart Foundation (BHF) can be booked via Citizen Ticket.
Further information
For over 50 years we've pioneered research that's transformed the lives of people living with heart and circulatory conditions. Our work has been central to the discoveries of vital treatments that are changing the fight against heart disease. But so many people still need our help. From babies born with life-threatening heart problems to the many Mums, Dads and Grandparents who survive a heart attack and endure the daily battles of heart failure. Join our fight for every heartbeat in the UK. Every pound raised, minute of your time and donation to our shops will help make a difference to people's lives. For more information visit bhf.org.uk