View all news
University commits to paying staff the Living Wage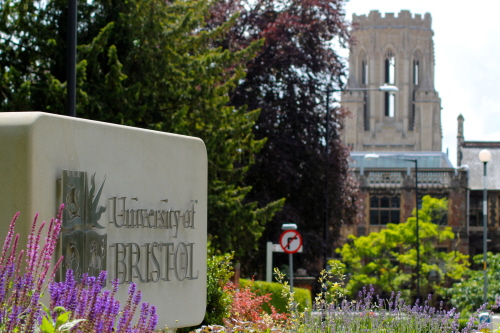 5 November 2018
The University of Bristol has committed to paying its staff the real Living Wage, which today rises to £9 an hour to keep pace with the cost of living.
The Living Wage is an independently set hourly rate of pay for everyone over 18, calculated according to the basic costs of living, and is higher than the current £7.83 minimum wage for those aged over 25 set by the Government.
Accredited employers pay the living wage rate, which is updated annually, on a voluntary basis.
This move will positively affect a number of University staff on Grade A (spinal point 3), as well as casual staff and interns. A timescale for implementation will be communicated with those impacted in due course.
Confirmation of the University's accreditation as a Living Wage employer coincides with Living Wage Week [5 to 10 November] - a UK-wide celebration of the more than 4,700 employers which have committed to paying staff this rate.
Robert Kerse, Chief Operating Officer at the University of Bristol, said: "We value all staff and recognise that their hard work plays an invaluable role in the life of the University and its contribution to the economy of the city and the region.
"We're delighted to receive Living Wage accreditation and offer our lower paid staff more security as the cost of living increases."
The University is one of 220 employers in the South West, alongside Bristol City Council, to receive accreditation from the Living Wage Foundation.
Living Wage Foundation Director, Tess Lanning, said: "Today's new Living Wage rates will provide a boost for thousands of workers throughout the South West. Responsible businesses know that the government minimum is not enough to live on. Employers that pay the real Living Wage enable their workers to live a life of dignity, supporting them to pay off debts and meet the pressures of rising bills."
Further information
What is the real Living Wage?
The real Living Wage is an hourly rate of pay set independently and updated annually (not the UK government's National Living Wage). It is calculated according to the basic cost of living in the UK, and employers choose to pay the Living Wage on a voluntary basis. According to the Living Wage Foundation, since 2001 the campaign has impacted over 180,000 employees and redistributed over £800m to some of the lowest paid workers in the UK.