View all news
Bristol researchers awarded €3M from European Research Council ERC grants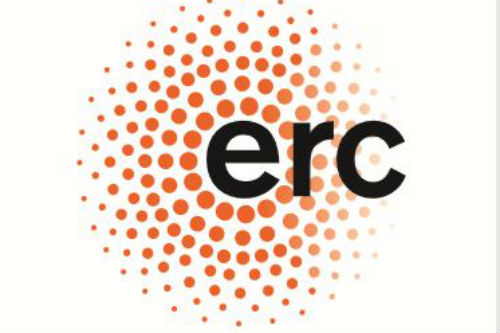 Press release issued: 27 July 2018
Two researchers from the University of Bristol have been awarded almost €3M in European Research Council (ERC) Starting Grants in recognition of their 'excellent science' and potentially ground-breaking research.
The ERC's Starting Grants support exceptional researchers, between two and seven years from PhD completion to become fully independent research leaders.
They are particularly intended to enable the researcher to create or strengthen their own research team or programme. The grants are awarded under the 'excellent science' pillar of Horizon 2020, the EU's research and innovation programme.
The grantees at Bristol will pioneer research on photonics and philosophy.
University of Bristol recipients of the ERC Starting Grants are:
Professor Nishan Canagarajah, the University's Pro Vice Chancellor for Research and Enterprise, said: "The sole criterion for a European Research Council Starting Grant is excellence. We are very pleased that Johannes and Jonathan have been recognised by the ERC and that both have been successful.
"These grants recognise exceptional researchers transitioning to research leaders in their fields. The two grants awarded to Johannes and Jonathan have a combined value of almost €3M – a significant amount that will enable them to pursue their ground-breaking research for which the University is renowned."
Further information
The European Research Council, set up by the European Union in 2007, is the premiere European funding organisation for excellent frontier research. Every year, it selects and funds the very best, creative researchers of any nationality and age, to run projects based in Europe. It offers four core grant schemes: Starting, Consolidator, Advanced and Synergy Grants. With its additional Proof of Concept grant scheme, the ERC helps grantees to bridge the gap between grantees' pioneering research and early phases of its commercialisation.
To date, the ERC has funded some 8,000 top researchers at various stages of their careers, and over 50,000 postdocs, PhD students and other staff working in their research teams. The ERC strives to attract top researchers from anywhere in the world to come to Europe. Key global research funding bodies, in the United States, China, Japan, Brazil and other countries, have concluded special agreements to provide their researchers with opportunities to temporarily join ERC grantees' teams.
The ERC is led by an independent governing body, the Scientific Council. The ERC President is Professor Jean-Pierre Bourguignon. The overall ERC budget from 2014 to 2020 is more than €13 billion, as part of the Horizon 2020 programme, for which European Commissioner for Research, Innovation and Science Carlos Moedas is responsible.
More