View all news
Could stem cell therapy be an effective treatment for Friedreich's ataxia?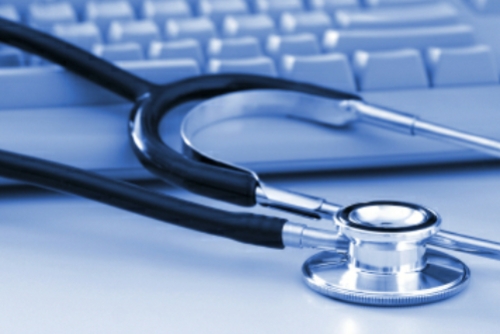 Press release issued: 17 April 2018
Researchers at the University of Bristol are looking for people with an inherited neurological condition called Friedreich's ataxia (FA) to take part in a study into whether a stem cell therapy could be a treatment for FA.
The small, pilot study aims to recruit seven people to find out if the bone marrow stem cell mobilising drug, granulocyte-colony stimulating factor (GCSF), could improve blood markers and potentially treat the condition.
GCSF, which is commonly used in diseases related to the blood, as well as in healthy people prior to bone marrow donation, activates stem cells within the bone marrow and causes them to circulate around the body.
People with FA will be invited to take part in the study and if they are suitable, GCSF will be injected just under the skin for five consecutive days. The injections will be at identical doses to those given to 'healthy' people prior to bone marrow donation. Blood samples will then be taken over the subsequent two weeks to find out whether the drug has led to changes in blood markers, which would indicate a positive response to the drug.
The blood samples will be analysed to determine how GCSF changes blood markers that are relevant to FA. The research team will also analyse the biochemical composition to see if there are changes and how long the change lasts for.
The patient taking part in the study will be assessed by a doctor before the initial drug administration, at the final drug administration and two weeks after the final drug dose. A further blood test to monitor baseline blood tests will be taken two weeks after the final dose to ensure there have been no effects of GCSF on baseline blood tests.
Dr Alastair Wilkins, Reader in Neurology in the Bristol Medical School (THS) and North Bristol NHS Trust, said: "There has been much excitement and hope over a number of years that stem cell therapies might provide an effective treatment for a variety of neurodegenerative diseases including FA.
"Of all the types of stem cell therapies which have been put forward, we believe that bone marrow stem cell mobilisation currently holds the most promise, not least as these treatments are safe and have been used extensively for many years for other conditions."
Dr Julie Greenfield, Head of Research at Ataxia UK, added: "We are delighted to be supporting this exciting research study. It is the first trial of this kind in people with Friedreich's ataxia, a currently incurable condition for which there is an urgent need to develop treatments."
Paul Howe, a supporter of the charity Ataxia UK and whose niece has the condition, commented: "I've watched my niece, Victoria, suffer for years with progressively worsening muscle problems throughout her body. By taking part in the trial, I hope a treatment can be found for this little-known condition that affects mobility, speech, movement and, which currently has no cure."
The research team suggest a larger and longer clinical trial should be carried out if the study shows there is an improvement in blood markers and a positive response to the drug. The pilot study will also help researchers to define the dosage and selection of patients for a future larger clinical trial.
The study has been funded by the University's Elizabeth Blackwell Institute for Health Research (EBI) and the ataxia charities FARA and Ataxia UK.
Further information
An event organised by Paul Howe to raise funds for Ataxia UK will take place next month.
Weston's Big Variety Show, at the Grand Pier, Weston-Super-Mare, will take place on Friday 18 May 2018 at 7.30 pm. Tickets priced at £15 are available by contacting 07421 357487 or email paulhowe460@yahoo.com
About Friedreich's ataxia
Friedreich's ataxia is the most common inherited ataxia in the UK. It is a degenerative disease that primarily affects the nervous system and the heart. It is frequently associated with cardiomyopathy or diabetes.
There is progressive ataxia, dysarthria, decreased proprioception/vibration sense and muscle weakness. The inheritance is autosomal recessive.
Friedreich's ataxia was first described in 1863 by Nikolaus Friedreich, a German physician. The Friedreich's ataxia gene was discovered in 1996, leading to better recognition of the spectrum of disease.
About Bristol Medical School: Translational Health Sciences (THS)
Translational Health Sciences is one of the largest departments at the University of Bristol, with over 350 staff based at multiple sites in Bristol.
We take pride in research and teaching excellence, striving to provide a supportive working environment for our diverse and valued staff.
We offer opportunities for flexible working, encourage our staff to consider their career development regularly and see equality of opportunity as placed at the root of our success.
Our research delivers pioneering treatments for patients and groundbreaking discoveries in basic science across a wide range of clinical fields such as neuroscience and endocrinology, cardiovascular sciences, musculoskeletal conditions, and infection and immunity.
The department's research-intensive environment underpins an extensive range of high-quality teaching programmes attracting large numbers of high-calibre students at undergraduate and postgraduate research level each year.
Key alliances with the NHS, the pharmaceutical industry and other institutions translate our research expertise into clinical science and practice.
About the Elizabeth Blackwell Institute for Health Research
The Elizabeth Blackwell Institute brings together researchers from many disciplines to work on innovative ways to deliver better health for all. The Institute is co-funded by the Wellcome Trust and the University. The Institute identifies cutting-edge projects and groups, and provides them with support for pivotal stages in the research process, including access to specialist expertise or resources.
About North Bristol NHS Trust
North Bristol NHS Trust provides hospital and community healthcare to the residents of Bristol, South Gloucestershire and North Somerset and we are also a specialist regional centre for major trauma, neurosciences, plastics and burns, orthopaedics and renal services.