View all news
University launches new specialist research institutes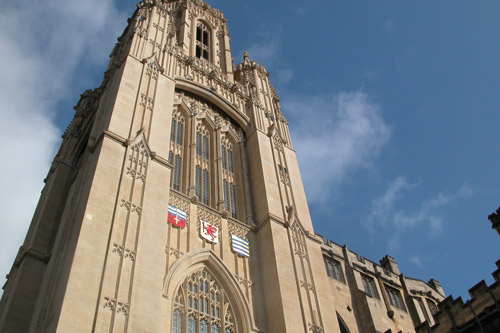 Press release issued: 20 March 2017
The University of Bristol has today (Monday, 20 March) launched seven new research institutes reflecting the University's strength and depth in key specialisms.
The Specialist Research Institutes (SRIs) encompass areas where the University is already internationally-leading and is looking to develop capacity.
The seven new SRIs are:
Pro Vice-Chancellor (Research & Enterprise) Professor Nishan Canagarajah said: "This is an exciting time for research at the University of Bristol. The new Specialist Research Institutes build on our culture of innovation, strong community and outstanding facilities here at Bristol.
"They reflect the strength and depth we already possess in key specialisms, and will clearly benefit from the inter-disciplinary nature of our world-leading research."
The new SRIs complement the University's existing research institutes which bring disciplines together to meet both the challenges of leading-edge research and the external demands of government, business and society.
These are:
Cabot Institute - living with environmental uncertainty.
Elizabeth Blackwell Institute for Health Research - building new health research communities.
Brigstow Institute - researching new ways of living and being.
Jean Golding Institute - making data work for everyone.