View all news
Surgical research in the spotlight at showcase event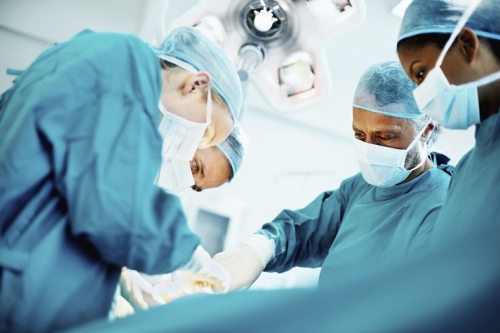 Press release issued: 18 March 2016
Former Bristol South MP the Baroness Primarolo will highlight the important of surgical research to the NHS at an event at the MShed today.
The Bristol Centre for Surgical Research, based at the University of Bristol, is holding its showcase day today [Friday 18 March] for surgeons, allied health professionals and methodologists.
As well as Baroness Primarolo, who will share her own experiences of surgery from a patient's perspective, the meeting will hear inspirational stories from leading surgeons, and tips on how to become involved in surgical randomised control trials.
Professor Jane Blazeby, from the School of Social and Community Medicine, is the director of Bristol Centre for Surgical Research. She said: "Surgical research is extremely important in determining the most effective ways of treating huge range of conditions, from cancer to cardiac problems to obesity.
"At Bristol Centre for Surgical Research, we undertake surgical research that helps to answer the questions that are relevant to patients, clinicians and the NHS. We also work to inspire and train a new generation of surgeons to undertake high quality research."
The event features talks on training initiatives from the Royal College of Surgeons; how to recruit patients for randomised control trials in surgery; changing the culture of surgery; and randomised control trials in paediatric heart surgery.