View all news
Looking at nature with an engineer's eye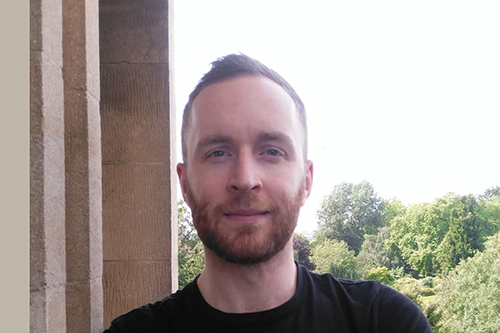 29 June 2016
Dr Rob Malkin from the Department of Mechanical Engineering at the University of Bristol has been awarded this year's British Science Association Isambard Kingdom Brunel Award Lecture 2016 for his work in bio-acoustic inspired technology.
By studying insects with fascinating hearing organs, Dr Malkin suggests improvements to the design of microphones found in smart phones, hearing aids and many other technological devices used regularly today.
He said: "Microphones are really common but their designs still show serious drawbacks. By looking to the natural world for inspiration, we can design and build bio-inspired acoustic devices beyond our own imaginings. I am thrilled at the opportunity of sharing my work with the public at the British Science Festival which will present some of the fascinating opportunities where engineering can learn from biology."
Further information
Dr Malkin will be delivering his lecture on 8 September 2016 at the British Science Festival at the University of Swansea, 6 to 9 September 2016. The Isambard Kingdom Brunel Award Lecture is free and open to the general public. Read example of his research here.
Dr Malkin completed his PhD in Engineering at the University of Bristol in 2012 working on bio-inspired materials, followed by a three-year post-doctoral research project looking into bio-acoustics and modelling of biological materials. Today Dr Malkin works collaboratively with biologists across the world looking for more solutions to engineering challenges.
British Science Association is a charity founded in 1831 to promote and develop science in the UK. The British Science Festival is Europe's longest standing science event which connects the general public with scientists and engineers.
The British Science Association has been rewarding promising early career scientists for over 20 years, many of whom are now successful science communicators. The Award Lectures aim to promote open discussion on issues involving science, encouraging scientists to explore the social aspects of their research. Previous Award Lecturers include Professor Brian Cox, Professor Richard Wiseman and Dr Maggie Aderin-Pocock MBE. Find out more.