View all news
Bristol professor's volcano research recognised in New Year Honours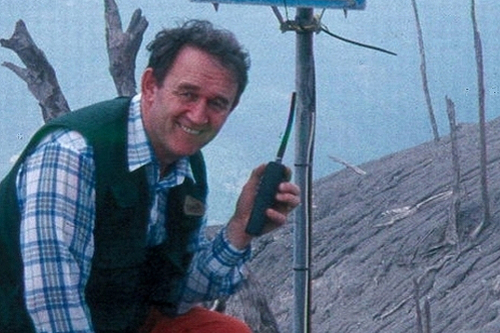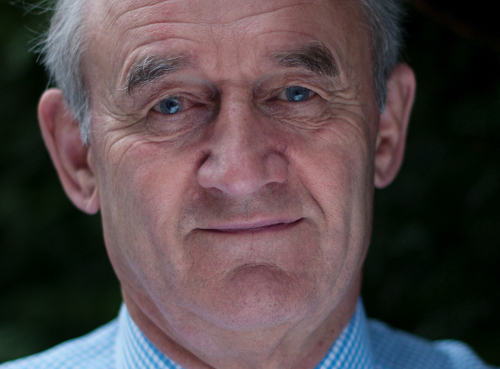 Press release issued: 31 December 2016
The Queen has bestowed a special honour on a University of Bristol professor whose volcanology research has helped to protect people living on the Caribbean island of Montserrat.
Professor Willy Aspinall, Cabot Professor in Natural Hazards and Risk Science, was appointed a companion to the Order of St Michael and St George for his services to the Government and community in Montserrat in the New Year Honours.
The appointment is used to honour individuals who have rendered important services in relation to Commonwealth or foreign nations.
Professor Aspinall travelled to Montserrat to work as a scientific advisor following the eruption of a major volcano in 1995.
He spent the next 20 years advising the Montserrat and British governments on how to keep the area safe and protect communities from further eruptions.
Professor Aspinall, who also advised the UK Government on volcanic ash clouds following eruptions at Eyjafjallajökull in Iceland, said: "The work involved monitoring the volcano and giving advice on protecting the population and avoiding any potential disaster. I was very surprised to receive such an honour, as I was just one of a team of people who worked on the volcano over a period of around 20 years."
When the Soufrière Hills Volcano in Montserrat began erupting after about 400 years of inactivity, scientists from all over the world scrambled to make measurements and observations. There was particularly strong involvement from UK scientists, owing to Montserrat's status as a UK Overseas Territory.
With its unique setting and unusual longevity, the Montserrat eruption has become one of the most important and best-studied eruptions of its type, and has spawned a substantive contribution to volcanological science.
Scientists at the University of Bristol were central to research on Montserrat, on topics ranging from the physics and chemistry of volcanism to developing monitoring and analysis techniques.
In particular, Professor Aspinall and Professor Steve Sparks pioneered the application of operational quantitative risk assessment for volcanic hazards at Montserrat. The models, which are still used in Montserrat, represent the longest-running and most sophisticated volcanic risk assessment of their kind.
Further information
About the Cabot Institute

The University of Bristol Cabot Institute drives world-leading research on how we depend on, live with and affect our planet. It stimulates new thinking and strives for new innovations to meet our social and environmental challenges. Its communities focus on six crucial areas: global environmental change, food, water, low carbon energy, natural hazards and future cities and communities. Each community is driven by outstanding academics with government, industry and society partners from across the globe. Working together, they seek radical and integrated solutions to 21st century challenges.