View all news
What happens in your garden at twilight?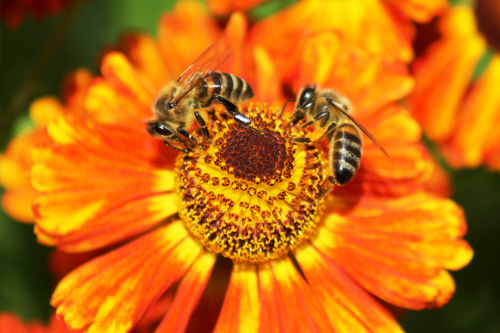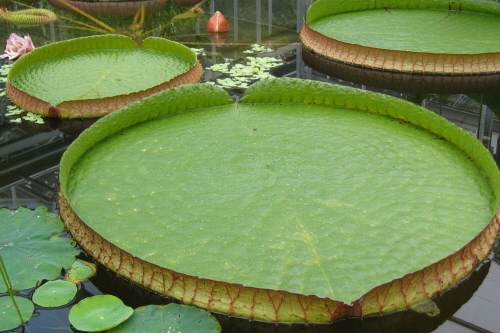 Press release issued: 31 August 2016
Why do some flowers, such as evening primrose, shimmer at dusk while others close at night and why are some flowers brightly coloured and release scents during the day while others are pale and only reveal their perfume in the evening? A Festival this weekend will answer these questions together with explaining how bees, butterflies, moths, bats and birds are vital for people and the planet.
The Bee and Pollination Festival will take place at the University of Bristol's Botanic Garden at The Holmes, Stoke Bishop, Bristol, on Saturday 3 and Sunday 4 September 2016 from 10 am to 5 pm.
While there is a great deal of scientific research being conducted on bees at the University, scientists are also studying other vital pollinators including bats, moths and beetles.
There are nearly 50 species of butterflies in Britain but around 2,500 species of moths, of which 800 species are so-called macro-moths. Moths like many of the same flowers as butterflies, but flowers that specialise in moths have deep flower tubes, are often pale and emit a strong scent, especially at night to attract pollinators with long tongues, which rely more on scent at night. Moth populations are known to be undergoing significant decline in several European countries with increasing light pollution being one of the potential reasons for this decline.
Another night flowering star in the Botanic Garden's tropical glasshouse is the giant Amazon waterlily. The flower, which only lasts for 48 hours, is white the first evening it opens, attracting beetles with a pineapple perfume and with heat from a thermochemical reaction. It traps the beetles' overnight ensuring pollination. When the flower reopens on the second evening, it has changed colour to a purplish red and releases the beetles.
Nick Wray, Curator of the Botanic Garden, talking about the event, said: "There is increasing public interest in the importance and plight of bees. The Festival will give people an opportunity to meet researchers and to hear about research that is being carried out to help understand why bee and other insect pollinator numbers are declining.
"From this research, policy makers will be able to introduce new policies that will help encourage landowners to manage their land in a more bee friendly way. This will be crucial if we are to safeguard healthy agricultural and natural systems. The Festival will also showcase how bees and other pollinators are so important to our everyday lives and what we can do to help encourage them."
A major aim of the Festival will be to give gardeners tips for making their gardens or window boxes more pollinator friendly. The University and Royal Horticultural Society (RHS) are asking gardeners to take part in a new survey to identify the most commonly planted pollinator-friendly plants and assess how good UK gardens are for pollinators.
An important feature of the weekend will be a series of talks by biological scientists Drs Talya Hackett and Marc Holderied, members of the Bristol Beekeepers and Nawbash Zorab who will be speaking on beekeeping in Kurdistan and John Morison, on the trials and tribulations of being a novice beekeeper.
Visitors to the Festival will have the opportunity to find out how they can help the bees and other vital pollinators. Main exhibitors include the Avon Beekeepers Association and their annual Honey Festival; the University's School Of Biological Sciences; Mad Apple Cider; Writhlington School Orchid Project; Avon Organic Group; Kelvin Bush orchids; nurseries selling insect-friendly plants and wildlife charities including, for the first time, Avon Wildlife Trust, and the global organisation Bees for Development.
Demonstrations will range from beekeeping techniques and the workings of a live hive, to learning how to build insect hotels and weave willow sculptures.
Members of the public will also hear about the Botanic Garden's unique Seeds of Change project in the heart of Bristol's Floating Harbour. The transport of ballast across the oceans may not only have contributed to the migration of plants, but the seeds themselves may also have carried stowaway insects.
Neal's Yard Remedies will be bringing its Bee Lovely Collection sourced from sustainable cooperatives. Through sales of this range, NYR donate £10,000 a year to projects that help save the bees. Other exhibitors include botanical artists, Jenny Brooks and Cath Hodsman; metalwork artist, Willa Ashworth and willow weaver, Maya Wolfe. Everything needed for today's beekeeper will be available by BJ Sherriff.
While the Botanic Garden is not home to tropical pollinators, it does have a collection of willow sculptures featuring bats, beetles, humming birds, Cape Sugar, Sun Birds and possums.
The Bee and Pollination Festival at the University of Bristol Botanic Garden, The Holmes, Stoke Park Road, Stoke Bishop, Bristol BS9 1JG, will take place Saturday 3 and Sunday 4 September from 10 am to 5 pm. Light refreshments will be available.
Entry to the Festival is £4.50, including tours of the garden and glasshouses and free to University staff and retired staff, Friends of the Botanic Garden, students and children under 16.
Further information
Traffic to the Botanic Garden will be affected on Saturday 3 September due to a music event on the Downs. The Botanic Garden has been working closely with the organisers of the event to ensure that visitors to the Bee and Pollination Festival will not be adversely effected. Full details of traffic arrangements for the Saturday can be found here.
About the Botanic Garden
The Botanic Garden has a strong evolutionary theme and cultivates over 4,500 plant species forming four core collections that illustrate plant evolution, plants from Mediterranean climates, useful plants and rare and threatened native plants to the Bristol area.
Star attractions include an amazing dell demonstrating the evolution of land plants including the dinosaurs' favourite plants: ginkgos, cycads, tree ferns, monkey puzzles and Wolly, the Wollemi Pine. Other delights include the Chinese and Western herb gardens and an inspiring display of plants illustrating floral diversity.
Opening times
The Garden is open from 10 am until 4.30 pm.
Until October: Open seven days a week
November: Open Monday to Friday, closed on weekends.
December: Open Monday to Friday, closed on weekends and from 24 until 31 December.
Admission is £4.50 adults; free to University staff and retired staff, Friends of the Botanic Garden, students and children under 16.
Teas served from the Devers room in the Holmes will be available on the terrace over Easter, at weekends until the end of May, seven days a week during June, July, August, and September and at weekends in October for garden visitors.
Dogs (except registered disability assistance dogs) are not permitted in the Botanic Garden.
The garden is largely accessible for wheelchairs and mobility scooters with a designated path leading around the garden and glasshouses. Disabled toilet facilities are available on site.
Pre-booked guided tours of the garden for groups of ten upwards are available seven days a week. Please contact the garden for further information. There is a charge for the guide.
Directions to the Botanic Garden
From the city centre go to the top of Whiteladies Road, at the junction and traffic lights go straight ahead across Durdham Down towards Stoke Bishop. At the traffic lights go straight ahead and take the first turning on the right into Stoke Park Road, The Botanic Garden at the Holmes is 150 metres on the right.
Members of the public wishing to support the work of the Botanic Garden should join the Friends of the Garden. For more information go to the Friends of the Botanic Garden or write to Susan Redfern, The Membership Secretary, 24 Dublin Crescent, Henleaze, Bristol BS9 4NA.