View all news
University teams up with meningitis charity for Student Awareness Week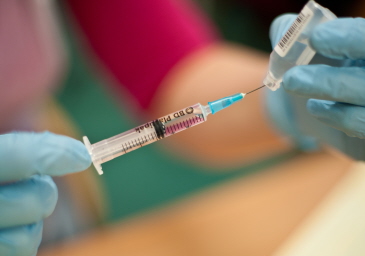 Press release issued: 19 October 2015
Students at the University of Bristol will benefit from a lifesaving awareness initiative following a new partnership with the UK's leading meningitis charity.
Working in collaboration with Meningitis Now as it launches its inaugural Student Awareness Week [19 – 25 October], the University of Bristol has vowed to join the fight to protect its students against meningococcal W, a particularly virulent strain of the disease by building levels of awareness and encouraging students to get the recently introduced Men ACWY vaccine.
Dr Dominique Thompson, Director of the Students' Health Service at the University of Bristol, said: "We're delighted to be supporting this important initiative and the work done by Meningitis Now to protect our students, especially first years who are particularly vulnerable and may mistake the meningitis symptoms as freshers' flu."
A rise in cases of Men W has led to the introduction of the Men ACWY in the UK. The vaccine is free on the NHS for all 17 to 18-year-olds and university freshers aged 19 to 25.
Vaccines do not prevent all types of meningitis therefore knowing identifying meningitis is vital.
Dr Thompson added: "The safety of our students is paramount to us and we will be working with them to ensure they familiarise themselves with the signs and symptoms, get the vaccination and look out for each other's safety."
As part of its awareness week, Meningitis Now will embark on a hard-hitting social media campaign that features young people and university students who have suffered at the hands meningitis.
This will be supported by an on-campus poster campaign and the distribution of sign and symptoms cards to all freshers. To further support students and young people, the charity has launched a dedicated interactive website, www.fightfornow.org.
Mark Hunt, Head of Communications at Meningitis Now, said: "It's important for students to be made aware of the dangers they face from meningitis at university, especially during their first year when they are most at risk. As a charity we are taking steps to ensure they are receiving the lifesaving information they need which has led to the creation of our new website.
"The site provides an opportunity for young people to interact and share life-saving information. Our young ambassadors have played a key role its creation and will continue to act as a voice for young people across the platform.
"Partnering with the University of Bristol is another huge step in safeguarding students, ensuring that our message is being heard, as well as helping universities support those who have been affected by meningitis."
Awareness and a quick response is key to beating meningitis. Early symptoms can be missed or mistaken for something else, including flu or hangovers - especially at the start of term when so many students are suffering from 'freshers' flu'.
Meningitis Now is the UK's leading charity working to save lives and rebuild the futures of people affected by meningitis through research, support and awareness.