View all news
New project explores how television became embedded in our personal lives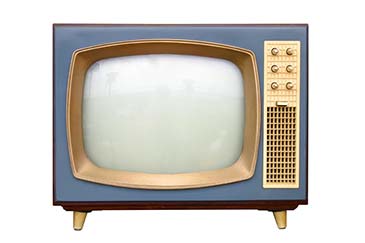 Press release issued: 26 March 2014
In what ways might memories of television programmes be connected to personal memories? Dr Helen Piper of the University of Bristol is currently working on a project 'Remembering Television' that aims to explore the ways in which television became embedded in our personal lives.
From the point of mass domestic television ownership to the arrival of the video era (1960-1985), television broadcasting enjoyed a centrality in British culture that remains unparalleled by any other medium or cultural practice, and during this time light entertainment shows often set the agenda for weekly leisure routines and everyday conversation.
'Remembering Television' will explore what viewers remember about light entertainment programmes between 1960-85, and what they recall about the experience of watching them.
Dr Piper is hosting group memory events where participants will be invited to share reminiscences, view images of shows and respond to other memorabilia, and then to produce memory 'texts' of their own experiences. She is looking for volunteers between 45 and 80 years old who are willing to take part.
The next group memory event will be at the Bath Royal Literary and Scientific Institution at 2.30pm on Saturday 5 April.
If you would like to volunteer, please email Helen Piper - h.l.piper@bristol.ac.uk - with your name, age and contact details.
If you are unavailable to attend this session, but would be interested in attending a session at a later date in Bristol, please also get in touch.
Dr Piper is interested in hearing from both individuals and larger community or social groups.