View all news
The afterlives of Joseph of Arimathea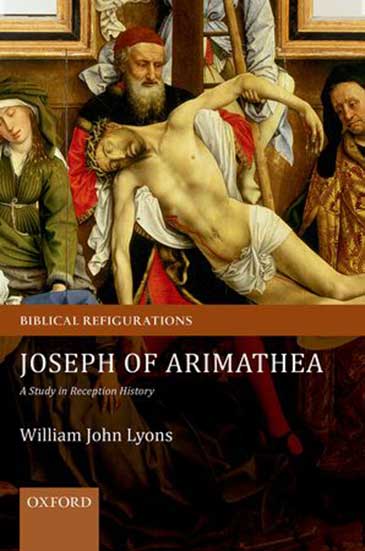 Press release issued: 9 April 2014
In his new book, Dr William John Lyons, Senior Lecturer in Biblical Interpretation at the University of Bristol, explores the reception history of Joseph of Arimathea from the Bible to the present day.
Joseph of Arimathea: A Study in Reception History examines the extensive afterlives of Joseph of Arimathea, the man who played a fleeting but major role in three pivotal scenes in the passion of Jesus Christ: his request to Pilate for the body, the descent from the cross, and the burial of Jesus's corpse.
The book traces the representation of Joseph from biblical times to the present day and examines his role in the development of English/British national identity. It also considers the range and extremes of portrayals of Joseph, and the gaps within the original sources that enable those portrayals.
Dr Lyons said: "Working in the south west of the British Isles turned what was originally an interest in the biblical Joseph of Arimathea into a quest to trace the journey that he took from those few passion scenes to Glastonbury Abbey and then, through William Blake's Jerusalem, to the far reaches of British influence across the globe."
Joseph of Arimathea: A Study in Reception History by William John Lyons is published by the Oxford University Press, £50
About Dr William John Lyons
Dr William John Lyons is a senior lecturer in Biblical Interpretation at the University of Bristol. His publications include Canon and Exegesis: The Canonical Approach and the Sodom Narrative (Sheffield: Sheffield Academic Press, 2002) and three co-edited volumes: New Directions in Qumran Studies (London: T&T Clark International, 2005); The Way the World Ends? The Apocalypse of John in Culture and Ideology (Sheffield: Sheffield Phoenix Press, 2009); and Delivering the Word: Preaching and Exegesis in the Western Christian Tradition (Sheffield: Equinox Press, 2012).
He is currently working on 'Scripture, dissent and Deaf space: St Saviour's, Oxford Street' on the subject of England's first Deaf Church.