View all news
East meets West at M-Shed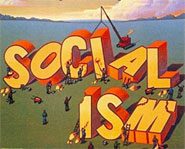 Press release issued: 16 May 2012
An exhibition which explores how Eastern Europeans living in and around Bristol remember life under state socialism – and how their experiences have shaped their lives in the UK – takes place at M-Shed next Monday [21 May].
The exhibition is based on findings from a project, 'East Meets West: Memories of living in the former Eastern Bloc', carried out by researchers from the University of Bristol's Department of German.
As well as learning more about the project, visitors to the exhibition will be able to find out about the historical backgrounds of the countries of origin of those who took part. The participants grew up in a range of Eastern European countries, including East Germany, Poland, Lithuania, the USSR and Albania. These historical overviews, together with a selection of objects from the socialist era, will set the context for the different ways in which socialism is remembered.
The exhibition will also show how Eastern European groups are commonly presented by the British media. The representation of these groups in the media tends to differ greatly from the way that they see themselves, or their position in a capitalist society.
By providing insights into the experiences and views of Eastern Europeans themselves, the exhibition will encourage visitors to think outside the often stereotypical views held about them.
Entry to the exhibition is free. Local schools and colleges have also been invited – the exhibition will provide teachers with a taster of the school workshops on the project which will take place in September.
Claire Hyland and Dr Debbie Pinfold, who led the research, will be on hand throughout the event to discuss any aspect of the project.
The exhibition will take place at M-Shed, Princes Wharf, Wapping Road, Bristol BS1 4RN on Monday 21 May from 12 noon to 9pm; entry free.