Information for current students
Welcome all students. In this extraordinary year, we're especially glad to have you with us. We want you to have a positive experience and have been working hard to make our buildings COVID-safe.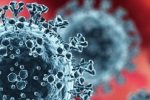 If you have coronavirus symptoms or have been advised to self-isolate, please follow NHS advice and inform the University using the coronavirus reporting form.
Opening hours
Engineering buildings (Queen's Building, Merchant Venturers and Ada Lovelace) will be open 8 am to 6 pm, Monday to Friday.
The QB Library will be open 9 am to 5 pm, Monday to Friday, with bookable study spaces.
Queen's Building student study rooms can be booked via the study space app. Additional rooms are also available, mostly on a first come-first served basis. Please ensure you do not exceed room occupancy levels.
QB
MVB

QB Ground Floor Café PCs
1.7
1.19 Computer Room
First Floor Purple booths (outside 1.59 & 1.60)
QB Library
2.63

1.07, 1.08, 1.11 & 1.11A - when not in use for teaching
1.15 Linux PC Lab
Second-floor multi-coloured booths
2.11 study area
2.59 and 3.44 as student project spaces
Where students have online and face-to-face sessions back-to-back, if they are unable to get home or to another location to take part in their online session they can look to book a study space. The study spaces in Senate House will be designated specifically for non-quiet study and we will monitor demand and use carefully. If students are struggling to book a space they can contact the Library Services enquiries team library-enquiries@bristol.ac.uk
Information for all University of Bristol students