Lifecourse Epidemiology and Population Oral Health
The Lifecourse Epidemiology and Population Oral Health (LEPOH) Group was established in 2007, and is led by Professor Andy Ness. It comprises academics with expertise in epidemiology, statistics, social science and nutrition, as well as clinicians and research nurses.
Key research areas:
Head and Neck 5000 is a DNA backed clinical cohort study of 5,500 people with head and neck cancer, funded by the NIHR. The aims of the study are to describe the factors that influence survival and the psychological impact of living with head and neck cancer. The study is run as a bioresource for biomedical research and collaborations are welcome. Details of ongoing projects can be found here.
Cleft Care UK (CCUK) is a cross sectional survey of five year old children with non-syndromic unilateral cleft lip and palate. The objective of this study was to investigate the impact of reconfigured cleft care in the United Kingdom. This study was carried out 15 years after an initial survey commissioned by the Clinical Standards Advisory Group (CSAG) led to government recommendations on centralisation.
The Nutrition Theme of the NIHR Bristol Biomedical Research Centre (BRC) extends the work of the Nutrition Biomedical Research Unit (BRU), which was also led by the LEPOH group and funded by the NIHR. The overall aim of the BRC is to conduct innovative translational medical science research to drive through improvements in health and healthcare, and the areas of work within the Nutrition Theme are the following:
Diet, activity and lifestyle in people with cancer
Improving metabolic control in people with type 2 diabetes
Optimising nutrition in children with obesity and other common chronic diseases
Improving peri-treatment nutrition
Other projects:
LEPOH group members are involved in other research, including the YoungGrowth project (evaluation of the effects of a free school fruit intervention on childhood growth), and lifecourse studies such as the Avon Longitudinal Study of Parents and Children (ALSPAC/Children of the 90s).
The Lifecourse Epidemiology Population Oral Health group is led by Professor Andy Ness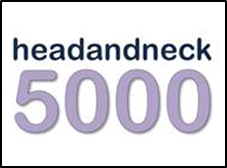 People

Find people who work in our research group