View all news
Tidal lagoons and offshore wind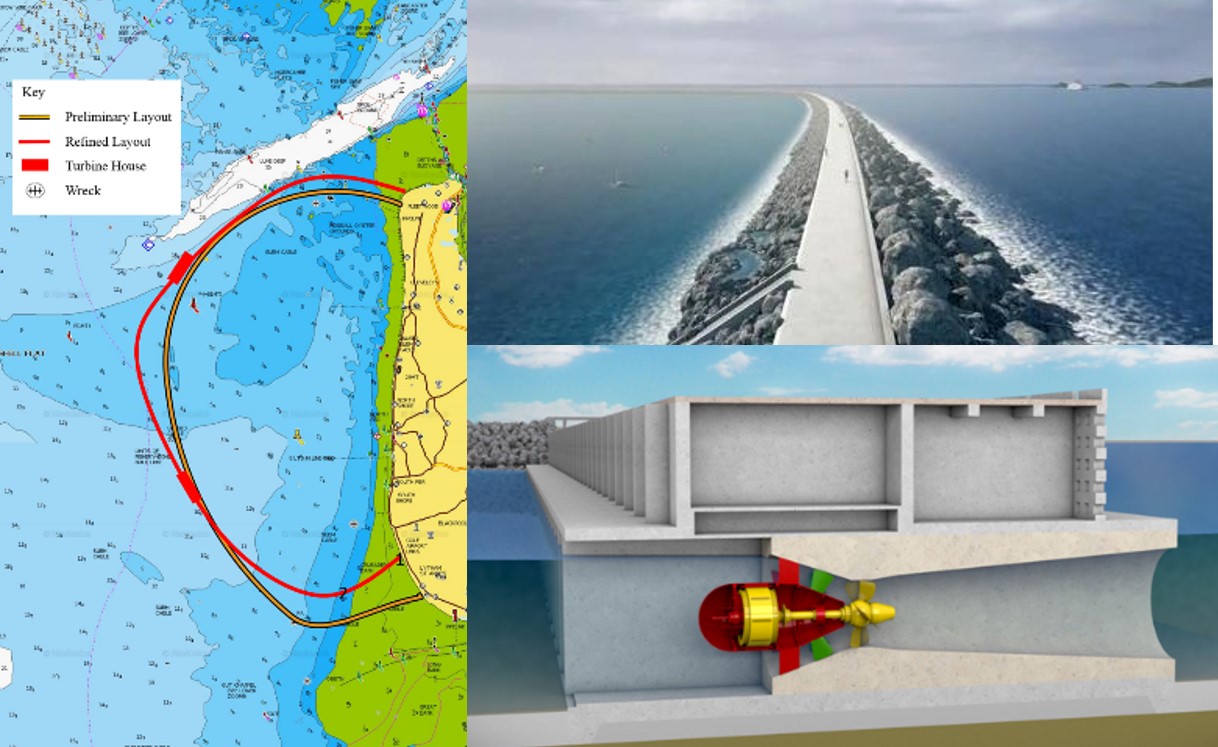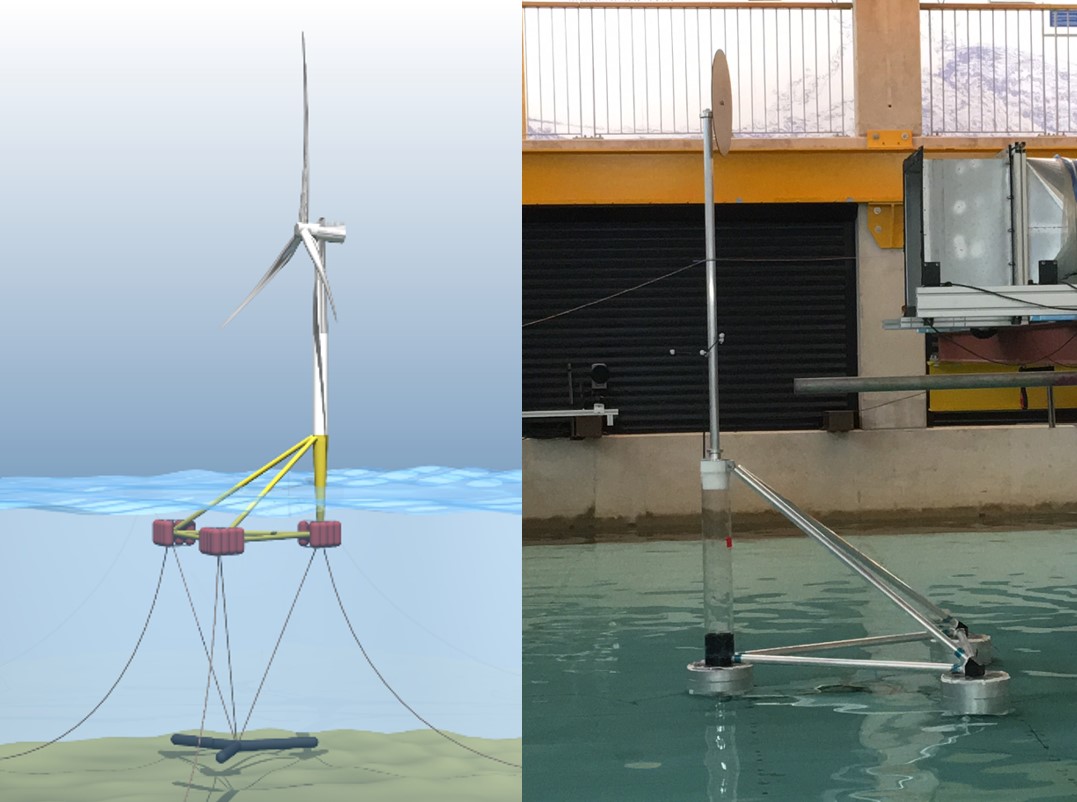 11 August 2017
Designing offshore, renewable energy systems that address issues of expense and under-development when compared to conventional fossil fuel sources and onshore renewables.
Project Title: The Design of Offshore Renewable Energy Systems
Investigators: Matt Mears, Anna Gasslbauer, Luis Lopez Bracey, Lara Tulloch, Rosiel Chen (Tidal Lagoons), Isabella Barnes, Robbie Herring, Eloise Myers, Oscar Radevsky, Matthew Wincott (Floating Offshore Wind Turbines)
Collaborators: Tidal Lagoon PLC, Mojo Maritime, DNV GL, Atkins, University of Plymouth and Henrik Stiesdal
Project descriptor:
The UK has a wealth of offshore wind, wave and tidal energy resources. However, current technologies are too expensive and under-developed to exploit these opportunities, compared to conventional fossil fuel sources and onshore renewables. The University is working with its industrial partners to resolve this problem, involving final year undergraduate students in Engineering Design.
Working with Tidal Lagoon PLC and Mojo Maritime, one project is geared towards the development of Tidal Lagoon design and construction solutions. The world's first man-made, energy-generating lagoon is currently planned for Swansea Bay and once complete, it would have an operational lifetime of around 120 years, providing a reliable source of electricity for over 155,000 homes. It is also intended as the first of at least six tidal lagoons around the UK, capable of meeting approximately eight per cent of the nation's electricity demand.
To achieve this target, technologies are needed that can reduce the cost of energy from future lagoons as they increase in scale and generating capacity. By developing a large-scale lagoon design near Blackpool as a case study, students have been investigating alternative solutions for the lagoon wall and turbine housings, while also exploring how to reduce construction costs and integrate other renewable technologies.
Another project, involving DNV GL and Atkins, is focused on innovative design solutions for floating platforms that would enable wind turbines to exploit the vast wind resources found at off-shore sites with water depths greater than 50m.
Advised by some of the world's leading industry experts including Henrik Stiesdal, who was responsible for the world's first offshore wind farm in 1990, students have developed a novel floating platform design called OrthoSpar.
By using standard components and manufacturing processes, Orthospar could significantly reduce manufacturing and assembly costs, while creating an easily accessible platform that can be adapted for multiple turbine sizes. A scale model of the design has been tested in the University of Plymouth's state-of-the-art Ocean Basin (Coast Lab), the results of which will be used to guide future development of the concept.
Both projects are a testament to Bristol's strong partnerships, further evidenced by its membership of the Partnership for Research in Marine Renewable Energy (PRIMaRE), a network of world-class research institutions helping to develop both current and future technologies.
Further information
Contact for Further Information: Paul Harper, Faculty of Engineering