View all news
Green and Black- An alternative green capital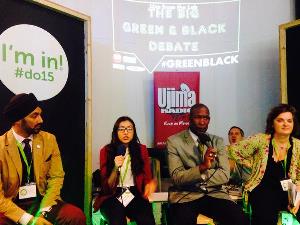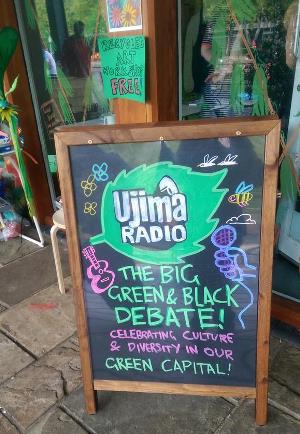 3 December 2015
This project aims to kickstart a long term series of activities and relationships with BAME communities around the legacy of the European Green Capital year.
Kat Wall (Policy Bristol, Faculty of Social Science and Law) and her co-applicants Gary Topp (Green Capital Partnership) and Roger Griffith (Ujima Radio CIC) will organise an initial event towards the end of 2015 that seeks to consider the legacy of the European Green Capital year and the inclusion of BAME groups in that legacy.
The event would bring together leaders of the Green Capital Partnership with those of BAME background. It is hoped the event will engage the 'future city' academics of the University and act as a catalyst for one or more corollary projects in both the Impact and Research agendas. It is anticipated that one larger scale project will emerge that the partners can take to an external funder (e.g. Esme Fairburn) for support.
This event will be a live exploration of the issues leading to a proposal, or proposals, for the kind of work that needs to be delivered to both understand the challenge and to develop projects that directly address it. At its heart this work is about both social and environmental justice and will cover ethical and practical concerns to both reveal, and begin to address through the subsequent project/s that emerge, these important city-wide issues.
At the organising meeting Kat and her team will hear from individuals from BAME communities:
what interventions would be most useful to have around the legacy of Green Capital
how best to convene a larger meeting given the resources and time available of University partners, Green Capital, and Ujima, and
what outcomes communities would like to see from such an event.
This project is an initial event with the intention of kickstarting a long term series of activities and relationships.