Student health and wellbeing
Spaces, programmes and research to ensure Bristol students thrive throughout their time at University, and beyond.
Healthy Minds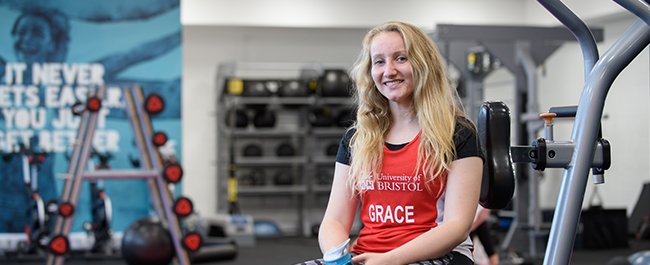 The Healthy Minds programme supports students experiencing mental health difficulties. They are referred by either the Student Counselling Service or the Mental Health Advisory Service. Students then work with activity mentors from the Fitness Team to develop a bespoke programme to improve their mental health, including accessible, social and inclusive classes, gym-based activity and social activity.
The programme is free for students thanks to the generosity of Bristol's donor community, and participants have reported a wellbeing improvement of 49% following completion.
Find out more about the programme.
Read more about the importance of the Healthy Minds programme to alumna Grace Kendrick.
Research into young people's mental health and wellbeing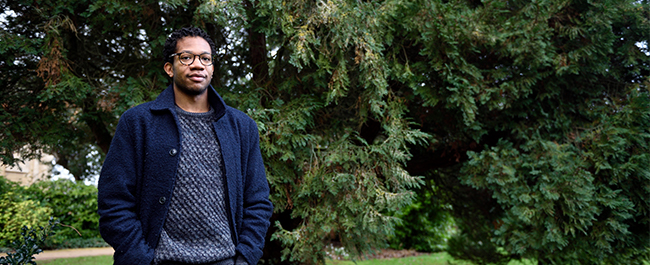 Dr Myles-Jay Linton joined the University as Vice-Chancellor's Fellow in Young People's Mental Health in 2019. His four-year post at the Elizabeth Blackwell Institute for Health Research has been funded by Bristol's alumni and friends. In his work Myles-Jay draws on quantitative methods and qualitative data collection to explore the challenges students face when transitioning into higher education, and through other transitions in the 'university journey'.
Read more about Myles-Jay's research.
Student spaces and facilities
Spaces to learn, study, socialise and relax are critical to the wellbeing and success of our students. The development of Bristol's new campus at Temple Quarter and the landmark new University Library in Clifton will enhance the student experience and reflect the new ways that students learn and collaborate together. Bristol's donors are also funding the expansion of the Student Living Room in Senate House, a space for students to 'just be', designed to combat isolation and facilitate wellbeing.
Read more about our fundraising for Temple Quarter Enterprise Campus and the new University Library here.
Make a donation
Support our students by making a donation today.
Supporting student mental health at Bristol
How you can help
To find out how you can support student mental health and wellbeing, contact Alicia Jago, Head of Regular Giving and Stewardship: alicia.jago@bristol.ac.uk.