INSPIRE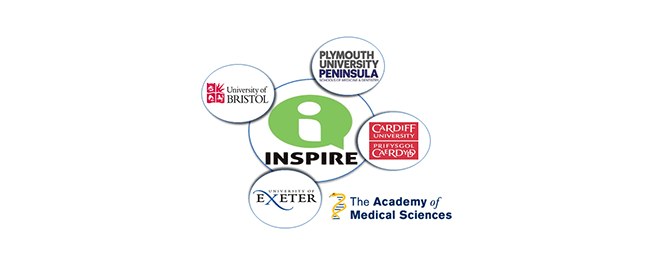 The aim of the INSPIRE Scheme is to encourage an interest in research amongst our Veterinary students and highlight how research can enhance our everyday lives as qualified veterinarians.
3rd National Veterinary Student Research Conference
Saturday 2nd November 2019
The Royal (Dick) School of Veterinary Studies, The University of Edinburgh
An invitation open to all vet undergraduates:Have you undertaken a research project, whether as part of your course, an intercalated degree or a summer research project – & would you like to present your findings at a national conference?
Or, are you considering a research option & would like to hear more from students & veterinary scientists about their choices & experience?
If yes to any of the above, then please consider coming along.
Abstract submission: 1st August - 20th October 2019
Registration and Abstract Submission Form (Office document, 183kB)
---
NEW Initiatives for 2019
Interdisciplinary Symposium (Exeter)
Innovation Meeting (Cardiff)
GSK Industry Visit (London)
More information to follow....
---
NOW OPEN: Summer Studentship Schemes 2019
INSPIRE Summer Studentships (Applications are now closed): please see Blackboard for details or contact Linda Wooldridge
UK Veterinary Summer Studentship Programme (Applications are now closed)
Beaufort Cottage Educational Trust Veterinary Summer Scholarship (Applications are now closed)
---
INSPIRE is a national initiative coordinated by the Academy of Medical sciences and supported with funding from the Wellcome Trust. Our scheme is also linked to the INSPIRE Scheme for medical and dental students that is running across Bristol, Cardiff, Exeter and Plymouth. Therefore there will be plenty of opportunities to interact with medical and dental researchers and students across the four partner universities.
The scheme consists of a broad range of events, activities, opportunities and even prize rewards.
The INSPIRE Scheme for the Bristol Veterinary School is being led by Professor Linda Wooldridge and Professor Mick Bailey. If you have any questions/comments then please feel free to contact one of us directly, we would be very happy to hear from you and receive any feedback/suggestions that you may have.