About our programmes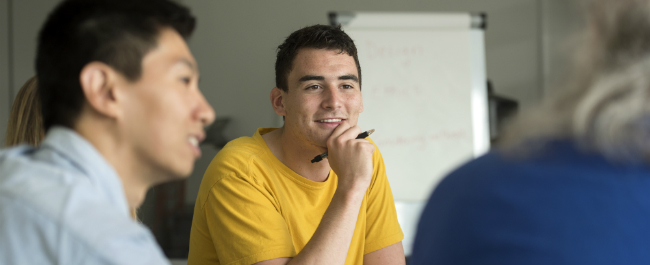 The University of Bristol is proud to be one of the UK's leading research universities as part of the Russell Group.
We actively encourage interdisciplinary collaboration, both within the University and with colleagues at our many partner universities and organisations.
International excellence
98 per cent of our research was of international standard in the last Research Excellence Framework assessment (2014). The Research Excellence Framework (REF) measures the research quality of UK universities. We are a member of the Worldwide Universities Network, a group of 21 research-led institutions of international standing.
Global reputation
Our global reputation for innovation and impact means we can offer you a dynamic and challenging place to study. You will learn with academic experts who are leaders in their field.
Taught programmes
Most of our taught programmes lead to a master's qualification (eg MA, MSc, MRes, LLM). They combine taught units with a research project and typically last one year full-time or two years part-time.
A taught postgraduate degree can help you specialise in a certain area or expand on your undergraduate interests. For some, a taught postgraduate qualification could offer a new start in a completely different field.
Professional development
Many of our taught programmes are designed specifically for experienced professionals and support career development. These programmes often provide flexible part-time study options.
All our programmes will help you develop a broad range of transferable skills. There will also be learning opportunities that prepare you for your future career. Whatever you study, you can be sure that the qualification you gain represents genuine academic achievement and that its value will be recognised around the world.
When to start your studies
Taught programmes usually start in the autumn, following Welcome Week, which in 2018 begins on 24 September. A small number of programmes start later in the academic year, typically either January or April.
Research programmes
The Doctor of Philosophy (PhD) is the most common type of research degree, studied over three to four years.
Masters by Research (MScR, MPhil) degrees are one-year or two-year programmes, which can be a valuable foundation for starting a PhD.
Professional doctorates are for those who are already qualified to an advanced level in a specialist area and want to deepen their knowledge. They include EngD programmes, in which students spend about 75 per cent of their time within industry working on collaborative research projects.
Funded doctoral training programmes can provide full scholarships for three to four years of training and study. They are especially popular in science and engineering.
The centres for doctoral training are run in partnership with other universities. This partnership allows access to a wealth of resources.
Supporting your research
On a doctoral programme you'll conduct original research under the close supervision of academic experts. You'll have the opportunity to study within core research themes from across faculties and cross-disciplinary research institutes.
Our researchers have access to high-spec research facilities at Bristol and our partner universities.
Online and distance learning programmes
We offer taught programmes with distance learning and online learning options. You can study part or all of the following programmes remotely:
Part-time programmes
Many of our programmes are available to study part-time. Check the prospectus details to see if part-time study is available.
If you are an international student, you will need to check your visa requirements; student visas are not generally issued for part-time study in the UK.
‌The Bristol Doctoral College provides information, guidance and resources to all postgraduate research students at all stages of their degree.
We support the research community through collaborative events, interactive workshops and engagement opportunities. These activities help you get the most out of your studies and develop the skills to succeed, whatever your chosen career.