Research programmes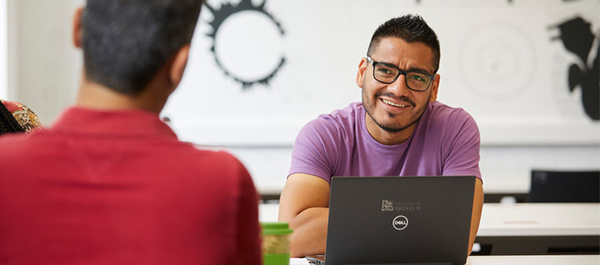 At Bristol, we offer the traditional PhD and research master's degrees, as well as a growing number of professional and extended doctoral programmes.
Master's degrees by research (MMus, MPhil or MScR)
A master's by research includes a structured research project where you explore research themes through critical analysis and in-depth study.
These programmes can be a valuable foundation for starting a PhD.
Doctor of Philosophy (PhD)
This is the most common qualification gained by a research student. It normally represents three to four years of full-time study depending on the discipline.
A PhD is awarded for the outcomes of advanced study, written up as an 80,000-word thesis, which demonstrates an original and significant contribution to knowledge.
Professional doctorates (EdD, EngD, DEdPsych, MD, DDS)
These qualifications are typically suited to professional practitioners already qualified to an advanced level in their area of specialism, who wish to deepen and challenge their understanding.
Supervisor search
Our website gives you the opportunity to find a PhD programme by searching the research interests of your potential supervisor.
Funded doctoral training
As a leading research-intensive university, Bristol receives funding for doctoral education from a wide range of sources.
We also have one of the largest concentrations of funded Doctoral Training Partnerships and Centres in the UK. These often offer full scholarships for three to four years, and many operate in collaboration with other universities or global companies, providing access to a wealth of resources.
International dual PhD
Bristol offers dual PhD opportunities for doctoral students. These lead to separate, but linked, awards from two partner institutions within a co-supervised research degree programme.
Candidates are registered at the two universities for the full period of their study, write one thesis that is examined independently by each institution, and spend approximately 50% of their programme at each location.
Distance learning
Several of our schools offer the opportunity for you to complete your research degree via distance learning.
If you're thinking about studying via distance learning, please contact the relevant school to explore whether this is possible.
Research reputation
We have an excellent international reputation in research and are a member of the Worldwide Universities Network, a group of 24 research-led institutions of international standing.
The Research Excellence Framework is the system for assessing the quality of research in UK higher education institutions. In the latest submission (REF 2021), our research was shown to be of high quality and to have a major impact on society and the economy.
‌The Bristol Doctoral College provides information, guidance and resources to all postgraduate research students at all stages of their degree.
We support the research community through collaborative events, interactive workshops and engagement opportunities. These activities help you get the most out of your studies and develop the skills to succeed, whatever your chosen career.