MSc
Geographic Data Science and Spatial Analytics
Find a programme
New programme for 2022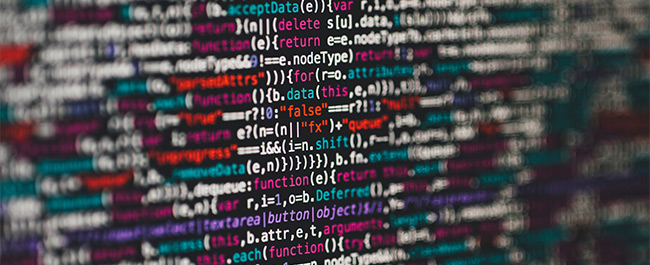 Faculty
Faculty of Science

Awards available
MSc
Programme length
One year full-time;
two years part-time
Location of programme
Clifton campus
Part-time study available
Yes
Part-time study requires daytime weekday attendance.
Start date
September 2022
Programme overview
Are you passionate about using data and analytics to improve cities and solve spatial problems? The MSc in Geographic Data Science and Spatial Analytics will help you achieve your ambitions. You will learn how to utilise cutting edge tools and methods from data science to analyse spatial data in order to tackle challenges spanning across various spatial scales: from neighbourhoods and cities to regions and supra-national systems.
Whether your background is in Geography, Planning and, more broadly, Social Sciences or in numerate sciences such as Computer Science and Engineering this programme will help you succeed in the dynamic fields of Geographic Data Science and Spatial Analytics.
You will master data science and machine learning algorithms, tools, and data structures and apply them to understand the core theories and concepts in urban analytics and city science. You will be able to employ cartographic and geographic theory and concepts to map and model big geographic data. You will understand the main engineering concepts and principles around scientific computing and data infrastructure and use them to model smart cities and urban digital infrastructure.
The MSc in Geographic Data Science and Spatial Analytics builds upon the Quantitative Spatial Science (QuSS) research group within the School of Geographical Sciences and its longstanding history and excellence in quantitative geography and spatial analysis.
Virtual open week
This programme was covered in our Geography: Data Science and Environmental Modelling webinar.
Programme structure
You will take the following 20 credit compulsory units:
- Data Science and Machine Learning in Geography
- Introduction to Scientific Computing
- Mapping and Modelling Geographic Data in R
- Urban Analytics and City Science
Then, you will be able to choose 40 credits from the list of postgraduate units offered by the School of Geographical Sciences. For example:
- An Introduction to GIS and Remote Sensing for Environmental Policy and Management
- Consultancy Project
- Qualitative Research Methods in Human Geography
A key components of the programme is the 60-credit dissertation, which is well aligned with programme's philosophy. Dissertations will be written in a paper format following the principles of reproducibility – for instance using open-source computational notebooks such as Rmarkdown/Jupyter. The bulk of the dissertation work will take place during summer months. The dissertation provides students with practical experience of formulating, designing, and undertaking a substantive and original piece of geographic data science research. Students are introduced to key principles of research design and research ethics through intensive training in this unit.
Visit our programme catalogue for full details of the structure and unit content for our MSc in Accounting and Finance.
Entry requirements
Applicants must hold/achieve a minimum of a second-class honours degree (or international equivalent) and have studied one or more modules in Applied Statistics.
Relevant professional experience or qualifications may also be considered as equivalent to the academic entry requirements given above and considered on a case-by-case basis.
See international equivalent qualifications on the International Office website.
English language requirements
If English is not your first language, you need to meet this profile level:
Profile C
Further information about English language requirements and profile levels.
Admissions statement
Read the programme admissions statement for important information on entry requirements, the application process and supporting documents required.
Careers
This MSc provides graduates with the skills needed for successful careers as data scientists and data consultants in private and public sector. They have gone on to work in consultancy and engineering companies, and also governmental and third sector organisations. Top graduates can populate research institutes and think-tanks and support the advancement of Geographic Data Science.
Apply now
Expected application closure date
Overseas applicants: 29 July 2022.
Home applicants: 12 August 2022.
Places are limited and allocated on a continuous basis from October 2021 until all places are filled. Early applications are advised to avoid disappointment.
Discover the expertise and resources on offer at Bristol with our live and on-demand events.
Find out more about becoming a student at Bristol, applying for a visa and the support we offer to international students.
REF 2014 results
20% of research is world-leading

(4 star)

45% of research is internationally excellent

(3 star)

30% of research is recognised internationally

(2 star)

5% of research is recognised nationally

(1 star)
---
Results are from the most recent UK-wide assessment of research quality, conducted by HEFCE. More about REF 2014 results.