MA
Law
Find a programme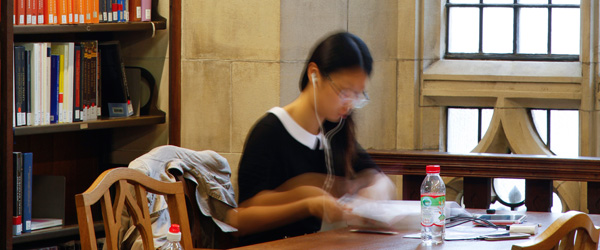 Faculty
Faculty of Social Sciences and Law

Awards available
MA
Programme length
Two years full-time;
four years part-time
Location of programme
Clifton campus
Part-time study available
Yes
Part-time study requires daytime weekday attendance
Start date
September 2021
Programme overview
This programme is an accelerated, fast-track, senior status postgraduate degree in law. The curriculum builds on the fact that you have already benefited from a university-level education so you can graduate in just 21 months, rather than the three years it would normally take to obtain an LLB.
Carefully structured to cover the foundation areas of legal knowledge and to develop core legal skills, our MA also provides an opportunity for further specialist study. This means you can graduate with a deeper understanding of law and legal reasoning than can be obtained in a one-year GDL (Graduate Diploma in Law) - and access a wider range of career paths.
The MA will be recognised as a Qualifying Law Degree (QLD) for individuals accepting an offer before Autumn 2021 who can take the traditional route to qualification - completing the Legal Practice Course (LPC) following graduation. After this time, graduates will need to take the Solicitors Qualifying Exam (SQE). The route to qualification for barristers has already changed.
Visit our web page, www.bristol.ac.uk/law/domore to find out more about the different routes to qualification and why our research-informed approach helps empower our students to pursue top flight careers in and out of law.
Fees for 2021/22
We charge an annual tuition fee. Fees for 2021/22 are as follows:
UK: full-time (two years)

£9,600

UK: part-time (four years)

£4,800

Overseas (including EU): full-time (two years)

£18,600

Channel Islands/IoM: full-time (two years)

£9,600
Fees are subject to an annual review. For programmes that last longer than one year, please budget for up to a five per cent increase in fees each year. Find out more about tuition fees.
Alumni scholarship
University of Bristol students and graduates can benefit from a ten per cent reduction in tuition fees for postgraduate study. Check your eligibility for an alumni scholarship.
Funding for 2021/22
Information about funding and scholarships can be found on the Bristol Law School fees and funding web pages.
Further information on funding for prospective UK, EU and international postgraduate students.
Programme structure
There are four core units in year one, which are assessed by examination and/or essay. You will also have Introduction to Law lectures and seminars at the beginning of the degree. Year two includes three core units plus a further optional unit of your choice.
Visit our programme catalogue for full details of the structure and unit content for our MA in Law.
Entry requirements
An upper second-class honours degree (or equivalent qualification) in any discipline.
See international equivalent qualifications on the International Office website.
English language requirements
If English is not your first language, you need to meet this profile level:
Profile B
Further information about English language requirements and profile levels.
Admissions statement
Read the programme admissions statement for important information on entry requirements, the application process and supporting documents required.
Careers
Individuals who have completed our MA have gone on to qualify as solicitors or barristers in the UK, and as lawyers in other jurisdictions. Some graduates work in private practice, as in-house legal counsel for businesses or in the public sector. Others act as advisers in international organisations such as the European Union or the United Nations, or for international NGOs and other agencies. A number of graduates go on to further study in the UK or overseas.
Application deadline:
29 July 2021 for all applicants.
Discover the expertise and resources on offer at Bristol with our live and on-demand events.
Request more information
Find out more about studying with us or request a prospectus.
Contact details
Mrs Stephanie Dimberline Postgraduate Admissions Administrator Phone: +44 (0) 117 394 0062 Email: law-pg-admissions@bristol.ac.uk
University of Bristol Law School
Wills Memorial Building
Queens Road
Bristol BS8 1RJ
School website: University of Bristol Law School
Find out more about becoming a student at Bristol, applying for a visa and the support we offer to international students.
REF 2014 results
Law:
41% of research is world-leading

(4*)

44% of research is internationally excellent

(3*)

14% of research is recognised internationally

(2*)

1% of research is recognised nationally

(1*)
---
Results are from the most recent UK-wide assessment of research quality, conducted by HEFCE. More about REF 2014 results.