Philosophy
Find a programme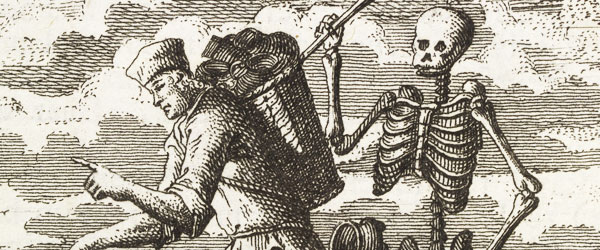 Run by
Faculty of Arts

Awards available
PhD, MPhil
Programme length
MPhil: One year full-time;
two years part-time
PhD: three years full-time;
six years part-time
Location of programme
Clifton campus
Part-time study available
Yes
Start date
January 2021 September 2021 January 2022 The PhD can be studied via distance learning. The MPhil will be offered via distance learning from September 2021.
Programme overview
MPhil: a standalone, one-year (full-time) research degree. Students will undertake their own research project, concluding in the submission of a 25,000 word dissertation. Students may have the option to audit units from our taught master's programmes if they are relevant to their research.
PhD: a research project undertaken across three years (full-time, plus a writing up period), culminating in an 80,000 word thesis. As well as having the option to audit taught units, there may be the potential for PhD students to teach units themselves from their second year of study onwards.
The Department of Philosophy has a reputation for high-quality research across the subject. We are particularly well known for our strength in logic and the philosophy of science and mathematics, as well as expertise in ethics, formal epistemology, metaphysics of science, phenomenology and the philosophy of medicine.
We have an active postgraduate community and internationally renowned staff who set the agenda and break new ground in their respective fields. Teaching and supervision are informed by the latest research and we are proud of the contributions made by our postgraduates to the department's vibrant research culture.
We have an exciting seminar/colloquium and conference programme, including regular seminars in philosophy and history of science, medicine, mathematics and logic, as well as weekly departmental seminars with visiting speakers, various reading groups, and joint sessions run with the Departments of Physics, Mathematics, Politics, English, History and Medicine. We also host the Centre for Science and Philosophy, which promotes the interpretation of science through collaboration with other disciplines.
In the 2017/18 Philosophical Gourmet Report, the leading reputational ranking of Anglophone philosophy departments, the department was rated as follows:
first or joint first in the UK for Philosophy of Biology, General Philosophy of Science and Mathematical Logic;
second or joint second for Decision, Rational Choice and Game Theory and Philosophy of Mathematics;
third in the UK for Philosophy of Social Sciences and Philosophical Logic;
fourth in the UK for Philosophy of Physics.
The department has been successful in attracting research awards and currently hosts five major research projects:
Fees for 2021/22
We charge an annual tuition fee. Fees for 2021/22 are as follows:
UK: full-time

£4,475

UK: part-time

£2,238

Overseas (including EU): full-time

£18,900

Channel Islands/Isle of Man: full-time

£9,475
Fees are subject to an annual review. For programmes that last longer than one year, please budget for up to a five per cent increase in fees each year. Find out more about tuition fees.
Alumni scholarship
University of Bristol students and graduates can benefit from a ten per cent reduction in tuition fees for postgraduate study. Check your eligibility for an alumni scholarship.
Funding for 2021/22
The University of Bristol is part of the South, West and Wales Doctoral Training Partnership (SWW DTP), which will be offering studentships for September 2021. For information on other funding opportunities, please see the Faculty of Arts funding pages.
Further information on funding for prospective UK, EU and international postgraduate students.
Entry requirements
MPhil: An upper second-class degree (or international equivalent). Please note, acceptance will also depend on evidence of your readiness to pursue a research degree.
PhD: A master's qualification, or be working towards a master's qualification, or international equivalent. Applicants without a master's qualification may be considered on an exceptional basis, provided they hold a first-class undergraduate degree (or international equivalent). Applicants with a non-traditional background may be considered provided they can demonstrate substantial equivalent and relevant experience that has prepared them to undertake their proposed course of study.
See international equivalent qualifications on the International Office website.
English language requirements
If English is not your first language, you need to meet this profile level:
Profile C
Further information about English language requirements and profile levels.
Admissions statement
Read the programme admissions statement for important information on entry requirements, the application process and supporting documents required.
Research groups
The principal research areas of the Department of Philosophy are:
Philosophy of science, mathematics and logic;
Epistemology, philosophy of mind and language;
Ethics and political philosophy;
Philosophy of medicine and biology;
Metaphysics of Science.
Careers
The majority of graduates from this programme develop careers as academics in higher education, while maintaining the capacity to undertake new and innovative research in the field of philosophy.
Staff profiles
Professor Chris Bertram, (Professor), ethics of migration; Global justice; political philosophy; Rousseau
Dr Joanna Burch-Brown, (Lecturer), biodiversity; consequentialism; environmental philosophy; Kantian ethics; normative ethics; philosophy of ecology; philosophy of social science; Practical ethics; race and racism; social justice; social philosophy
Dr Catrin Campbell-Moore, (Lecturer), formal epistemology; logic
Professor Havi Carel, (Professor), death; film and philosophy; Freud and Merleau-Ponty; Heidegger; phenomenology; phenomenology of illness; philosophy of medicine
Dr Tzu Chien Tho, (Lecturer), 20th century French philosophy (ie Lautman, Cavailles, Bachelard, Althusser, Foucault, Deleuze, Badiou); History and philosophy of 17th/18th century mathematics and physics (ie Galileo, Pascal, Descartes, Hobbes, Huygens, Spinoza, Leibniz, Newton, D' Alembert, Lagrange); Marxism; Neo-rationalism
Dr Anthony Everett, (Senior Lecturer), metaphysics; philosophical logic; philosophy of language and mind
Dr Kentaro Fujimoto, (Lecturer), Mathematical logic; philosophical logic; philosophy of mathematics.
Dr Jason Konek, (Lecturer), Decision theory; Epistemology; Formal epistemology
Professor James Ladyman, (Professor), Epistemology; History and Philosophy of Science (including physics, chemistry, AI and robotics, complex systems, computation and information); Metaphysics; Philosophy of mathematics
Dr Seiriol Morgan, (Senior Lecturer), Ethics; history of philosophy (especially Kant and post-Kantian European philosophy); political philosophy (especially Hegel, Marx and related themes)
Professor Samir Okasha, (Professor), Epistemology and metaphysics; philosophy of biology; philosophy of science; philosophy of social science; rational choice theory
Dr Giles Pearson, (Senior Lecturer), Ancient philosophy (Aristotle, Plato); metaethics
Professor Richard Pettigrew, (Professor), Formal epistemology; logic; philosophy of mathematics; rational choice theory.
Dr Johannes Stern, (Research Fellow), logic; philosophy of language; philosophy of mathematics
Dr Martin Sticker, (Lecturer), Ethics; Kant
Dr Tuomas Tahko, (Reader), metaphilosophy; metaphysics and epistemology; metaphysics of science; philosophical logic; philosophy of mind; philosophy of science
Dr Karim Thebault, (Senior Lecturer), general philosophy of science; Philosophy of physics
Dr Alan Wilson, (Lecturer), Ethics (especially virtue ethics, consequentialist ethics, philosophy of well-being); philosophy of moral education; virtue epistemology
Dr Lena Zuchowski, (Lecturer), ethics; General philosophy of science
How to apply
Application deadline:
January 2021 start: 2 December 2020
September 2021 start: 2 August 2021
January 2022 start: 1 December 2021
We welcome applications at any time of year. Early application is advised.
Find out more about becoming a student at Bristol, applying for a visa and the support we offer to international students.
The Bristol Doctoral College facilitates and supports doctoral training and researcher development across the University.
REF 2014 results
Philosophy:
31% of research is world-leading

(4*)

51% of research is internationally excellent

(3*)

17% of research is recognised internationally

(2*)

1% of research is recognised nationally

(1*)
---
Results are from the most recent UK-wide assessment of research quality, conducted by HEFCE. More about REF 2014 results.