Religion and Theology
Find a programme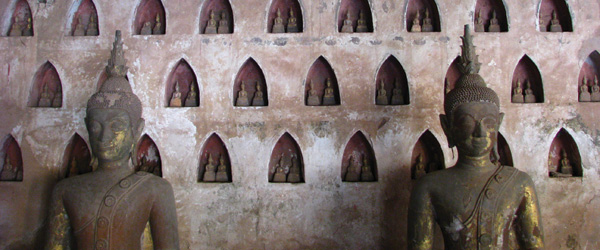 Run by
Faculty of Arts

Awards available
PhD, MPhil
Programme length
MPhil: one year full-time;
two years part-time
PhD: three years full-time;
six years part-time
Location of programme
Clifton campus
Part-time study available
Yes
Start date
January 2020
September 2020
January 2021

This research degree is also available via distance learning.
Programme overview
MPhil: a standalone, one-year (full-time) research degree. Students will undertake their own research project, concluding in the submission of a 25,000 word dissertation. Students may have the option to audit units from our taught Masters courses if they are relevant to their research.
PhD: a research project undertaken across three years (full-time, plus a writing up period), culminating in an 80,000 word thesis. As well as having the option to audit taught units, there may be the potential for PhD students to teach units themselves from their second year of study onwards.
The department has a strong and innovative research culture, and includes leading researchers in the thought and practice of Buddhism, Christianity and Judaism. We use a wide range of linguistic, historical, philosophical and theological methods, and provide many opportunities for postgraduates to build a strong portfolio of skills and experiences in preparation for an academic career and professional life beyond university.
Fees for 2020/21
We charge an annual tuition fee. Fees for 2020/21 are as follows:
UK/EU: full-time

£4,365

UK/EU: part-time

£2,183

Overseas: full-time

£18,300

Channel Islands/Isle of Man: full-time

£9,365
Fees are subject to an annual review. For programmes that last longer than one year, please budget for up to a five per cent increase in fees each year. Find out more about tuition fees.
Alumni scholarship
University of Bristol students and graduates can benefit from a ten per cent reduction in tuition fees for postgraduate study. Check your eligibility for an alumni scholarship.
Funding for 2020/21
The University of Bristol is part of the South, West and Wales Doctoral Training Partnership (SWW DTP), which will be offering studentships for September 2020. For information on other funding opportunities, please see the Faculty of Arts funding pages.
Further information on funding for prospective UK, EU and international postgraduate students.
Entry requirements
MPhil: An upper second-class degree (or international equivalent). Please note, acceptance will also depend on evidence of your readiness to pursue a research degree.
PhD: A master's qualification, or be working towards a master's qualification, or international equivalent. Applicants without a master's qualification may be considered on an exceptional basis, provided they hold a first-class undergraduate degree (or international equivalent). Applicants with a non-traditional background may be considered provided they can demonstrate substantial equivalent and relevant experience that has prepared them to undertake their proposed course of study.
See international equivalent qualifications on the International Office website.
English language requirements
If English is not your first language, you need to meet this profile level:
Profile C
Further information about English language requirements and profile levels.
Admissions statement
Read the programme admissions statement for important information on entry requirements, the application process and supporting documents required.
Careers
The majority of graduates from this programme develop careers as academics in secondary and higher education, while maintaining the capacity to undertake new and innovative research in the field of religion and theology.
Staff profiles
Dr Lindsey Askin, (Lecturer in Jewish Studies), scribal culture in Ancient Israel and Second Temple Judaism (520 BCE - 70 CE) Hellenization in ancient Judaism and Greek-Jewish literature; Hebrew Bible and Judaism (6th c. BCE through late antiquity); material and literary culture of daily life and domestic space; material aspects of reading and writing in Judaism and early Christianity (520 BCE - 400 CE); medicine, illness, and healing in ancient Israel, early Judaism, and rabbinic Judaism
Dr Jon Balserak, (Senior Lecturer), Biblical exegesis; John Calvin; Peter Martyr Vermigli; Reformation; Renaissance humanism; special interest in Denis the Carthusian; theology and history of the Middle Ages.
Professor Gavin D'Costa, (Professor), Doctrine of the Trinity; modern Roman Catholic thought; systematic theology; theology of Jewish-Christian relations; theology of religions and interfaith dialogue.
Professor Rupert Gethin, (Professor), Buddhist psychology and mindfulness; development of Buddhist theories of meditation; early Buddhism; systematic Buddhist thought in the Abhidharma; the Pali commentaries; Theravada Buddhism.
Dr Rita Langer, (Senior Lecturer), Buddhist rituals in south and south-east Asia, particularly Sri Lanka; early Indian Buddhism and its cultural background; interdisciplinary research (relating fieldwork and textual studies).
Dr David Leech, (Lecturer), modern philosophical atheism; naturalistic explanations of religious belief and behaviour; philosophy as a way of life; religious agnosticism and critiques of naturalism; the philosophy of religion.
Dr Benedetta Lomi, (Lecturer), East Asian religions; Japanese Buddhism; material and visual culture, with particular emphasis on the preformative, healing and transformative dimensions of Buddhist rituals, scriptures and objects
Professor Carolyn Muessig, (Professor), Catherine of Siena and female educators in the middle ages; history of medieval preaching; medieval religion; monasticism; religious orders; stigmatics and somatic theology
How to apply
Application deadline:
January 2020 start: 1 December 2019
September 2020 start: 2 August 2020
January 2021 start: 2 December 2020
Find out more about becoming a student at Bristol, applying for a visa and the support we offer to international students.
The Bristol Doctoral College facilitates and supports doctoral training and researcher development across the University.
REF 2014 results
Theology and Religious Studies:
21% of research is world-leading

(4*)

45% of research is internationally excellent

(3*)

32% of research is recognised internationally

(2*)

2% of research is recognised nationally

(1*)
---
Results are from the most recent UK-wide assessment of research quality, conducted by HEFCE. More about REF 2014 results.