MA
Black Humanities
Find a programme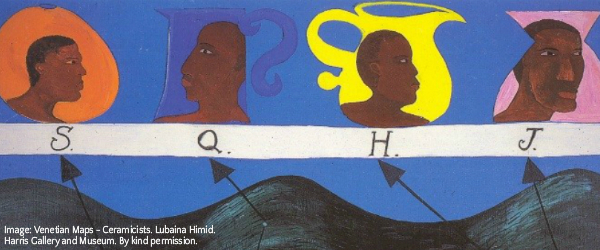 Faculty
Faculty of Arts

Awards available
MA
Programme length
One year full-time;
two years part-time
Location of programme
Clifton campus
Part-time study available
Yes
Start date
September 2020
Programme overview
This unique interdisciplinary MA programme offers you the opportunity to study Black humanities through a critical engagement with histories, philosophies, literature and the arts relating to local and global Black and diasporic communities. It provides an opportunity to study the legacies of Atlantic slavery, using Bristol as a case study, alongside broader enquiries into current debates in Black histories, philosophy, anthropology, modern languages, film, literature, music and art history.
The programme will equip you with relevant research skills, and enable you to explore different intellectual and cultural histories and theories across transnational boundaries. Through the degree, you will gain an interdisciplinary and inclusive engagement with Black intellectual history across a range of periods and locations. You will be encouraged to engage constructively with some of the many different ways in which Black identities have been understood, ranging from a focus on communities of Africa and the African diaspora, to inclusive conceptions of political blackness in Britain.
Within the Faculty of Arts, the MA is supported by the Centre for Black Humanities, an international hub for pioneering research on topics from UK hip-hop to ethics and social justice. Beyond the University, the city has a long and complex maritime history and an important historical connection to the slave trade. Embedded in the city's diverse cultural scene, students are encouraged to engage with the local resources and events open to them, from the city's contemporary art galleries, concert halls and independent cinemas to its many community-based and cultural groups.
Fees for 2020/21
We charge an annual tuition fee. Fees for 2020/21 are as follows:
UK/EU: full-time

£8,700

UK/EU: part-time (two years)

£4,350

Overseas: full-time

£20,000

Channel Islands/Isle of Man: full-time

£8,700
Fees are subject to an annual review. For programmes that last longer than one year, please budget for up to a five per cent increase in fees each year. Find out more about tuition fees.
Alumni scholarship
University of Bristol students and graduates can benefit from a ten per cent reduction in tuition fees for postgraduate study. Check your eligibility for an alumni scholarship.
Funding for 2020/21
Further information on funding for prospective UK, EU and international postgraduate students.
Programme structure
The University of Bristol is home to the Centre for Black Humanities, an international hub for research that feeds directly into the teaching of this programme, ensuring the syllabus is always underpinned by the latest knowledge. Current projects from the centre include work on Black British art, African small magazines, UK hip-hop, ethics and social justice, slavery and its legacies, and race and genetics in contemporary fiction.
The six key themes that run through the programme are: critical Black thought; history of Bristol's transatlantic legacies; history of arts and creative production more broadly; local and global Black cultures; race; and Black diasporic communities across transnational boundaries.
Teaching consists of core lecture-based units in history, arts, anthropology, diaspora, philosophy, culture, music and literature. The Research Skills and Dissertation unit helps develop the skills needed to work in this area, including research seminars, workshops, some fieldwork, visiting relevant exhibitions, informal presentations and a major individual research project, for which the practical work takes place over the summer.
Visit our programme catalogue for full details of the structure and unit content for our MA in Black Humanities.
Entry requirements
To be considered for admission to this programme, applicants are required to hold/achieve a minimum of an upper second-class honours degree (or international equivalent) in an arts, humanities or social sciences discipline. Non-traditional qualifications/routes may also be considered.
See international equivalent qualifications on the International Office website.
English language requirements
If English is not your first language, you need to meet this profile level:
Profile C
Further information about English language requirements and profile levels.
Admissions statement
Read the programme admissions statement for important information on entry requirements, the application process and supporting documents required.
Careers
By completing this programme, you will acquire transferable skills including knowledge, critical thinking and the ability to argue persuasively. This equips you for research degrees, such as a PhD, or employment in cultural or heritage industries, government and non-government organisations, international organisations, art galleries and museums.
How to apply
Application deadline:
19 August 2020: UK and EU applicants
31 July 2020: International applicants (who require a Tier 4 visa)
These deadline dates have been set to allow you time to obtain your visa and arrive to start your programme on time.
Early application recommended; places may fill before our deadlines.
Find out more about becoming a student at Bristol, applying for a visa and the support we offer to international students.
Register your interest
Want an insight into life as a student in Bristol? Want to be the first to know about events, scholarships and more?