History
Find a programme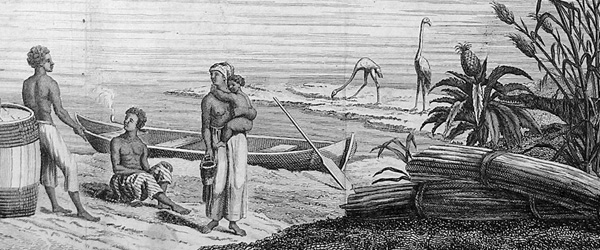 Run by
Faculty of Arts

Awards available
PhD, MPhil
Programme length
MPhil: one year full-time;
two years part-time
PhD: three years full-time;
six years part-time

This research degree is also available via distance learning.
Location of programme
Clifton campus
Part-time study available
Yes
Start date
September 2019 January 2020
Programme overview
The Department of History delivers expert postgraduate supervision, delivered by internationally-recognised scholars in a wide range of subject areas. The department offers a lively research community in the setting of an exciting city and region with a rich heritage. Excellent research resources are available for postgraduate study locally (for example in the library's Special Collections department and its print holdings), online through the library's database subscriptions, and in easy striking distance of the city.
Members of the department publish and supervise research in a range of areas within the broad fields of cultural, social, economic and political history. We cover the medieval, early modern and modern periods, and offer expertise on specialist topics such as public history, global and transnational history, digital humanities, environmental history, imperial and colonial history, contemporary history and the history of medicine.
Prospective applicants should make contact with a potential supervisor (please see the staff profiles below) before submitting an application to discuss their proposed research questions, the state of the proposed field of study and appropriate primary source material.
Fees for 2019/20
We charge an annual tuition fee. Fees for 2019/20 are as follows:
UK/EU: full-time

£4,300

UK/EU: part-time

£2,150

Overseas: full-time

£17,100

Channel Islands/Isle of Man: full-time

£9,300
Fees are subject to an annual review. For programmes that last longer than one year, please budget for up to a five per cent increase in fees each year. Find out more about tuition fees.
Alumni scholarship
University of Bristol students and graduates can benefit from a ten per cent reduction in tuition fees for postgraduate study. Check your eligibility for an alumni scholarship.
Funding for 2019/20
The University of Bristol is part of the South, West and Wales Doctoral Training Partnership (SWW DTP), which will be offering studentships for September 2019. For information on other funding opportunities, please see the Faculty of Arts funding pages.
Further information on funding for prospective UK, EU and international postgraduate students.
Entry requirements
MPhil: An upper second-class degree or international equivalent. Please note, acceptance will also depend on evidence of your readiness to pursue a research degree.
PhD: A master's qualification, or be working towards a master's qualification, or international equivalent. Applicants without a master's qualification may be considered on an exceptional basis, provided they hold a first-class undergraduate degree (or international equivalent). Applicants with a non-traditional background may be considered provided they can demonstrate substantial equivalent and relevant experience that has prepared them to undertake their proposed course of study.
See international equivalent qualifications on the International Office website.
English language requirements
If English is not your first language, you need to meet this profile level:
Profile C
Further information about English language requirements and profile levels.
Admissions statement
Read the programme admissions statement for important information on entry requirements, the application process and supporting documents required.
Research groups
The best guide to the strengths of the department is the list of staff profiles below – browse these to see who we are and what we do. All staff will welcome contact from prospective postgraduate researchers.
As a department, we seek to foster a welcoming and inclusive environment in which collaboration and discussion among those working on many different places and time periods comes naturally. As part of a wider programme of organised events for postgraduates within the department, regular research seminars bring together staff and postgraduate students and researchers, with speakers from Bristol and a number of visiting experts. The department also provides opportunities to workshop postgraduate research and to discuss research with others across the University and beyond. Specialist workshops on key fields of shared interest provide a focus for research groups.
Postgraduate students have opportunities to organise and participate in a range of other events at the departmental level, and to collaborate with colleagues across the School of Humanities and the Faculty of Arts. The department is actively engaged with the GW4 group of universities; the South West and Wales Doctoral Training Partnership (SWW DTP); and with other universities and consortia across the country and around the world (such as the World Universities Network).
The department is committed to public engagement and public history, and to working with libraries, archives, galleries and other institutions in Bristol, the South West and further afield.
Careers
Some graduates of this programme go into academic posts or post-doctoral positions. Others take their skills in research and written/oral communication into a host of other professions
Staff profiles
Amy Edwards, (Lecturer), consumerism; Contemporary British social and political history; links between thatcherism and neoliberalism; mass culture and mass politics
Dr Kenneth Austin, (Senior Lecturer), Correspondence and friendship networks; intellectual, cultural and religious history; Judaeo-Christian relations ; late medieval and early modern Europe; Renaissance and Reformation.
Dr Victoria Bates, (Lecturer), childhood and adolescence; crime and forensics; Modern history of medicine and the medical humanities, including histories of the arts and health.; Sexuality
Professor Robert Bickers, (Professor), Modern China; Shanghai, Chinese Maritime Customs Service; Sino-British relations; social, cultural and political history of colonialism and imperialism.
Professor Hilary Carey, (Professor), British imperial and colonial history, religious history; history of astrology; HMC; settler colonialism
Dr Fernando Cervantes, (Reader), Early modern Europe, especially Spain and Spanish America; intellectual and religious history ; late medieval.
Professor Peter Coates, (Professor), animal history; Environmental history (including UK); environmental humanities; history of the American West; public history; US history
Professor Tim Cole, (Professor), Digital humanities; historic landscapes; Holocaust history (especially in Hungary) ; Holocaust memory and representation ; public history.
Dr Julio Decker, (Lecturer), American history since 1865; German imperial history; global history; history of capitalism; history of technology; migration ; race and racism
Dr Lucy Donkin, (Lecturer), environmental humanities ; Medieval cultural history; medieval Italy; place, space and maps; religious history; visual culture
Dr Marianna Dudley, (Lecturer), Environmental history and the environmental humanities ; history of recreation; military; modern British landscapes ; waves and water
Dr James Freeman, (Lecturer), Contemporary British political and economic history; digital humanities ; political rhetoric
Dr Juliane Furst, (Senior Lecturer), Soviet subcultures; Soviet youth in the late Stalin and the Khrushchev periods.
Dr Daniel Haines, (Lecturer), colonial and post-colonial history, especially of South Asia; decolonization ; Environmental history; natural disasters
Dr Erika Hanna, (Lecturer), history of cycling ; Irish history; urban history; visual culture, history of photography
Dr Anke Holdenried, (Senior Lecturer), Intellectual and cultural history, in particular medieval apocalyptic beliefs, their impact on political ideology, devotional context, and artistic representation; the role of prophecy in medieval culture and society manuscript studies.
Professor Ronald Hutton, (Professor), Early modern British political, military, religious and social history; the history of the ritual year in Britain and of pagan religions; witchcraft and magic in Europe.
Dr Grace Huxford, (Lecturer), Cold War; oral history; prisoners of war; social history of warfare; Twentieth-century British social and cultural history
Dr Evan Jones, (Senior Lecturer), 15th- to 17th-century British economic and social history; late medieval/early modern maritime history, particularly in relation to Bristol; smuggling, shipping and discovery
Dr Su Lin Lewis, (Lecturer), 20th Century Asian social and cultural history, especially Southeast Asia; Afro-Asia; civil society; colonial modernity; decolonisation ; gender and feminism ; global history; migration ; Port-cities; urban heritage in Asia
Dr Stephen Mawdsley, (Lecturer)
Dr Josie McLellan, (Reader), 20th-century European social and cultural history, especially Germany; history of gender, family and sexuality; participatory research and co-production of historical research
Dr Noah Millstone, (Lecturer), Early modern Europe, particularly Britain and France; history of the book; political, intellectual, religious and cultural history of Western Europe in the late Renaissance; Puritanism; reason of state
Dr Sumita Mukherjee, (Lecturer), 19th an 20th-century imperial history, especially of Britain and South Asia; gender; race and ethnicity; South Asian migration; travel-writing
Dr Hugh Pemberton, (Reader), Contemporary British history from the Second World War to present; economic policy; links between History and Political Science; pensions policy since Beveridge, but particularly in the Thatcher era; the history of public administration and government; the history of the Labour party
Dr Benjamin Pohl, (Lecturer), Anglo-Norman England; Cultural Memory Studies ; Europe and the British Isles; Historical Writing; Manuscript Studies ; Medieval History; Monasticism; Normandy; Palaeography and Codicology
Dr William Pooley, (Lecturer), Creative History Writing ; Folklore; Gender History; Historical Anthropology; History from Below; Medical History; Modern French History (since 1789); the Occult; Witchcraft
Dr Simon Potter, (Reader), 19th- and 20th-century history of the ' British world' ; history of the press and broadcasting; the impact of empire on Britain.
Dr Richard Sheldon, (Lecturer), 18th- and 19th-century British social and economic, especially the history of radicalism and protest movements; economic thought; history of famines and famine relief.
Dr Rob Skinner, (Teaching Fellow in Modern History), Anti-apartheid; anti-colonialism and transnational political cultures; Modern African political and social history, with a particular focus on South Africa.
Professor Brendan Smith, (Professor), Medieval Britain and Ireland; medieval colonialism; medieval frontier societies.
Dr Richard Stone, (Teaching Fellow in Early Modern History), Early Modern social, economic, and maritime history of Britain and the Atlantic World (16th - 18th Century), in particular: trade, local history (Bristol) early America, piracy, and drinking studies (cider)
Dr James Thompson, (Reader), Modern Britain; political, intellectual and cultural history.
Dr Ian Wei, (Senior Lecturer), contemporary higher education policy; Intellectual culture in medieval Europe; modern and contemporary history of universities ; the medieval university of Paris; the social and political views of medieval European intellectuals
How to apply
Application deadline:
September 2019 start: 1 August 2019
January 2020 start: 1 December 2019
Find out more about becoming a student at Bristol, applying for a visa and the support we offer to international students.

REF 2014 results
History:
25% of research is world-leading

(4*)

48% of research is internationally excellent

(3*)

24% of research is recognised internationally

(2*)

3% of research is recognised nationally

(1*)
---
Results are from the most recent UK-wide assessment of research quality, conducted by HEFCE. More about REF 2014 results.
The Bristol Doctoral College facilitates and supports doctoral training and researcher development across the University.