Education
Find a programme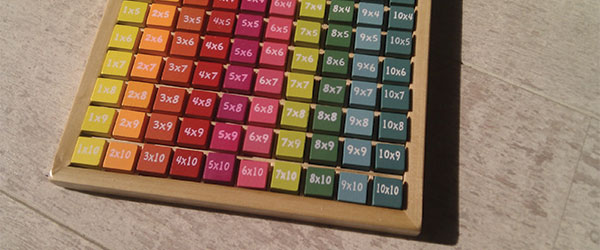 Run by
Faculty of Social Sciences and Law

Awards available
PhD
Programme length
Four years full-time;
seven years part-time
Location of programme
Clifton campus
Part-time study available
Yes
Start date
Most students will start in September 2018, however admission in January is also possible.
Programme overview
PhD work centres on research leading to a dissertation. With the support of academic supervisors to guide you, you undertake research training and carry out personal research on a topic of interest. You will work with supervisors, who are internationally recognised researchers in their field.
The doctoral community is large and diverse; you will also join one of our five research centres and this will give you the opportunity to get to know other researchers working in similar areas. There are more than 90 research students working in the School of Education. The atmosphere is exciting, creative and welcoming.
The ESRC South West Doctoral Training Partnership
The Universities of Bristol, Exeter and Bath form the South West Doctoral Training Partnership (SWDTP), which draws together the established research excellence of more than 750 academic and research staff from across the three institutions. An online academic journal, which is run by students from the SWDTP, and an annual student-led conference are among the highlights.
The School of Education's MSc Educational Research programme is one of the research training pathways that make up the SWDTP. This programme forms the basis for the extensive research training programme that all PhD candidates undertake.
Other support includes access to a dedicated library on site; modern, flexible and well-appointed study spaces; a large number of seminars, often featuring national and international visitors; research student seminars; reading groups; and access to specialist methodological support.
Fees for 2018/19
We charge an annual tuition fee. Fees for 2018/19 are as follows:
UK/EU: full-time

£4,235

UK/EU: part-time

£2,118

Overseas: full-time

£16,300

Channel Islands/Isle of Man: full-time

£9,235
Fees are subject to an annual review. For programmes that last longer than one year, please budget for up to a five per cent increase in fees each year. Find out more about tuition fees.
Alumni scholarship
University of Bristol students and graduates can benefit from a ten per cent reduction in tuition fees for postgraduate study. Check your eligibility for an alumni scholarship.
Funding for 2018/19
The Faculty of Social Sciences and Law has an allocation of 1+3 and +3 ESRC-funded scholarships. Applicants may also be interested in applying for funding from the University of Bristol scholarship fund or alumni PhD scholarship fund.
Further information on funding for prospective UK, EU and international postgraduate students.
Entry requirements
An upper second-class undergraduate honours degree (or equivalent) and normally a merit at MSc/MA level (or equivalent).
See international equivalent qualifications on the International Office website.
English language requirements
If English is not your first language, you need to meet this profile level:
Profile E
Further information about English language requirements and profile levels.
Admissions statement
Read the programme admissions statement for important information on entry requirements, the application process and supporting documents required.
Research groups
The overarching mission of the Graduate School of Education is to develop learning and leadership for a changing world through research and teaching that promotes achievement, opportunity and social justice. The aim is to build the intellectual and practical leadership among policy makers, practitioners, students and the wider research community that is urgently required to enable education to adapt and thrive in a time of rapid local and global change.
Research in the school is concentrated into five main areas of inquiry and expertise in the following research centres:
Centre for Assessment and Evaluation Research in Education
Centre for Comparative and International Research in Education
Centre for Multilevel Modelling
Centre for Researching Education Across Boundaries
Centre for Knowledge, Culture and Society
As a doctoral student you will join one of the research centres associated with these key areas of research and work with staff and other doctoral students who have similar research interests. Please see the school website for further details.
Careers
We offer academic and personal development opportunities to equip you for the intellectual, social and personal challenges you will encounter during your career. Our overarching goal is to enable our graduates to display the following characteristics:
Equipped to demonstrate impact, excellence and distinctiveness in their chosen field
Visionary, imaginative, innovative, reflective and creative
High ideals and values, including a strong sense of social justice
Highly employable throughout the world
Adaptable, with the potential to be a leader in work and in the community
Read more about the careers of some of our graduates.
Staff profiles
Centre for Assessment and Evaluation Research in Education (CAERe)
Dr Bernardita Munoz Chereau
Centre for Comparative and International Research in Education (CIRE)
Dr Jocelyn Wishart
Centre for Knowledge, Culture and Society (KCS)
Centre for Multilevel Modelling (CMM)
Centre for Researching Education Across Boundaries (CREAB)
Professor Justin Dillon
How to apply
Application deadline:
We welcome applications at any time of year. Early application is advised.
The closing date for ESRC studentship funding applications for 2018/19 is midday on Tuesday 30 January 2018.
Find out more about becoming a student at Bristol, applying for a visa and the support we offer to international students.

REF 2014 results
44% of research is world-leading

(4 star)

36% of research is internationally excellent (3 star)
19% of research is recognised internationally

(2 star)

1% of research is recognised nationally

(1 star)
---
Results are from the most recent UK-wide assessment of research quality, conducted by HEFCE. More about REF 2014 results.
The Bristol Doctoral College facilitates and supports doctoral training and researcher development across the University.