Archaeology and Anthropology
Find a programme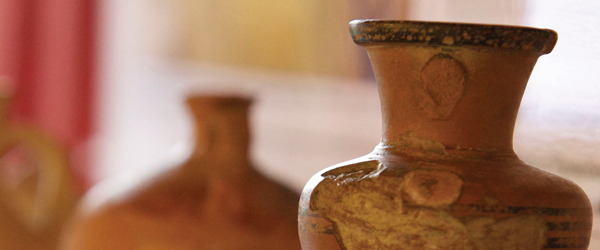 Run by
Faculty of Arts

Awards available
PhD, MPhil
Programme length
MPhil: One year full-time;
two years part-time
PhD: Three years full-time;
six years part-time
Location of programme
Clifton campus
Part-time study available
Yes
Start date
January 2018 (2017/18 fees apply)
September 2018
January 2019
Programme overview
The Department of Archaeology and Anthropology has an international 'four-field' approach, combining archaeology with evolutionary, social and linguistic anthropology. Our diverse researchers collaborate in a thriving interdisciplinary environment, with key strengths in understanding cultural, biological and social change: the spread of peoples, their ideas and material artefacts. Archaeology and anthropology have been studied at the University of Bristol since its foundation as a university college in 1876, and a Department of Archaeology and Anthropology was formed in 2004 to unite the two fields.
Research in the department ranges from the outdoors - landscape and maritime archaeology, and anthropological fieldwork - to the indoors, with laboratory-based science using radiocarbon dating, isotopic methods and micro-imaging technology. A key strength is the interdisciplinary study of human diversity, both biological and cultural. Our research spans a variety of time periods and global regions, from ancient Egypt and the classical world to the industrial heritage of Bristol, and from prehistoric migrations and connections across the Indian and Pacific Oceans to the transformations of economic and religious life in contemporary societies. Field research in archaeology and anthropology takes place in the UK (including locally at Berkeley Castle, the department's field school location) as well as Ethiopia, Turkey, Jordan, Madagascar, Tanzania, Sri Lanka, France, Mongolia, Belgium, Slovenia, Hungary, Peru and the US.
We are well equipped to undertake surveys, fieldwork and excavations. Dozens of PhD students work on a wide range of subjects, many of them bridging the disciplinary boundaries between archaeology and anthropology. The department's creative, interdisciplinary research culture includes a series of research seminars and we have a range of scientific and teaching laboratories.
We draw on expertise and facilities from across the University, including the Bristol Isotope Group (in the Department of Earth Sciences), the Organic Geochemistry Unit (in the School of Chemistry), the School of Social and Community Medicine, the Bristol Centre for Complexity Sciences (School of Engineering), the School of Biological Sciences, and the Bristol Institute for Research in the Humanities and Arts (BIRTHA) in the Faculty of Arts. Our success in interdisciplinary collaborative research is evidenced by success in research funding from nine research councils and international funding bodies.
NB For students starting in January 2018, fees for 2017/18 will apply.
Fees for 2018/19
We charge an annual tuition fee. Fees for 2018/19 are as follows:
UK/EU: full-time

£4,235

UK/EU: part-time

£2,118

Overseas: full-time

£16,300

Channel Islands/Isle of Man: full-time

£9,235
Fees are subject to an annual review. For programmes that last longer than one year, please budget for up to a five per cent increase in fees each year. Find out more about tuition fees.
Alumni scholarship
University of Bristol students and graduates can benefit from a ten per cent reduction in tuition fees for postgraduate study. Check your eligibility for an alumni scholarship.
Funding for 2018/19
The University of Bristol is part of the South, West and Wales Doctoral Training Partnership (SWW DTP), which will be offering studentships for September 2018. For information on other funding opportunities, please see the Faculty of Arts funding pages.
Further information on funding for prospective UK, EU and international postgraduate students.
Entry requirements
MPhil: An upper second-class honours degree (or international equivalent). Please note, acceptance will also depend on evidence of your readiness to pursue a research degree.
MPhil/PhD: A master's qualification, or be working towards a master's qualification, or international equivalent. Applicants without a master's qualification may be considered on an exceptional basis provided they hold a first-class undergraduate degree (or international equivalent). Applicants with a non-traditional background may be considered provided they can demonstrate substantial equivalent and relevant experience that has prepared them to undertake their proposed course of study.
See international equivalent qualifications on the International Office website.
English language requirements
If English is not your first language, you need to meet this profile level:
Profile C
Further information about English language requirements and profile levels.
Admissions statement
Read the programme admissions statement for important information on entry requirements, the application process and supporting documents required.
Research groups
Adversity
The challenges we face as individuals and societies allow archaeologists and anthropologists to focus on the multitude of ways in which humanity is expressed at crisis moments. Our research on adversity and resilience addresses the archaeology and anthropology of conflict (Saunders, Brück, Prior); slavery, particularly state-level colonial transgressions in the Caribbean and Africa (Horton, Robson Brown); the effects of stress and harmful practices on bodies, individuals, and communities (Robson Brown, Gibson); and the dynamics of infectious disease, past and present, in the UK, Tanzania and Cameroon (Gibson, Robson Brown, Horton).
Adaptation
To understand our species' bio-cultural evolution, we conduct research investigating human diversity and its adaptive aspects. Staff research addresses palaeoanthropological studies of human evolution, including biomechanics and functional anatomy (Robson Brown); the behavioural ecology of reproduction, with novel applications of evolutionary approaches to demography (Gibson); and modelling the dynamics of social norms and cultural change, particularly kinship and language (Jordan). We investigate how ecological change can drive cultural and biological variation both synchronically (Gibson, Jordan) and diachronically, with an archaeological focus on foodways and subsistence technologies in Neolithic Europe (Cramp, Heyd).
Globalisation
From prehistory to the present, we hold a shared interest in understanding the cultural changes that arise from the movement of people, ideas and artefacts. Archaeological research shows how the interactions of 'locals and newcomers' in the neolithic had dramatic effects on religion, ideology and consumption (Heyd, Cramp), and how the transmission of new technologies in the bronze age, iron age and Roman period resulted in the transformation of social practice (Hodos, Brück, Cramp). Horton's work as part of a large ERC-funded team investigates proto-globalisation in the Indian Ocean and the Steppe Corridor northern Silk Route in Eurasia. Bristol and the West Country's role in globalisation and colonial encounters is revealed in work on the trans-Atlantic slave trade (Robson Brown, Horton), and the development of Berkeley Castle in Gloucestershire as an urban and ecclesiastical centre from which early north American colonial links are drawn (Prior, Horton). We investigate how globalisation influences contemporary livelihoods and migration in Ethiopia (Gibson); the history of Islam in east Africa (Horton); and the interplay between material culture, memory and identity in colonial and post-colonial contexts (Saunders, Brück, Hodos).
Careers
Graduates from this programme go on to work in diverse professional contexts, including higher education and research, museums, the heritage sector, international development and policy-making organisations.
Staff profiles
Dr Joanna Bruck, (Reader), Bronze Age Britain; death and burial; material culture studies; settlement and landscape archaeology; the archaeology of ritual; the historical archaeology of Ireland and Britain.
Dr Lucy Cramp, (Lecturer), Adoption of farming; archaeological science; diet and social identity; organic residue analysis of artefacts; Roman Britain; subsistence strategies.
Professor Richard Evershed, (Professor), Analysis of organic residues in ancient pottery and artefacts; archaeological chemistry; prehistoric origin of dairying.
Dr Mhairi Gibson, (Reader), Ethiopia and Sub-Saharan Africa; evolutionary anthropology and demography; human behavioural ecology; population change and child health.
Dr Volker Heyd, (Reader), Complex societies; Copper Age; early Bronze Age; early Iron Age in Continental Europe; kinship and residence patterns; later European Prehistory; Neolithic period; transitions and the archaeology of death.
Dr Tamar Hodos, (Reader), Archaeology of the Mediterranean Iron Age; archaeology of Turkey; Greek and Phoenician colonisation and colonialism; Italy; post-colonial and globalisation theories; Sicily.
Professor Mark Horton, (Professor), African pre- and proto-history; archaeology and the media; historical archaeology; landscape archaeology; maritime archaeology; Medieval European and Islamic cultures; Mongolian archaeology; the Caribbean and Panama; the Indian Ocean.
Dr Fiona Jordan, (Senior Lecturer), Austronesian societies of the Pacific; cultural diversity and evolution; cultural phylogenetics; evolutionary anthropology; kinship; linguistic anthropology.
Dr Nicoletta Momigliano, (Reader), Aegean prehistory; Anatolian/Aegean interactions; Bronze Age Anatolia; ceramics; history of Aegean Bronze Age studies; Minoan archaeology; social history of archaeology; urban formation processes.
Dr Stuart Prior, (Senior Teaching Fellow), Experimental archaeology; medieval landscapes; weaponry.
Professor Kate Robson Brown, (Professor), Biological anthropology; biomechanics of bone; bone microstructure; human evolution; image processing and analysis; micro computed tomography; osteoarchaeology.
Professor Nicholas Saunders, (Professor), Archaeology and anthropology of pre-Colombian and native America; conflict archaeology; historical archaeology (UK, Caribbean, Middle East); material culture studies.
How to apply
Application deadline:
September 2018 start: 1 August 2018
January 2019 start: 1 December 2018
Find out more about becoming a student at Bristol, applying for a visa and the support we offer to international students.

REF 2014 results
4% of research is world-leading

(4 star)

24% of research is internationally excellent

(3 star)

57% of research is recognised internationally

(2 star)

15% of research is recognised nationally

(1 star)
---
Results are from the most recent UK-wide assessment of research quality, conducted by HEFCE. More about REF 2014 results.
The Bristol Doctoral College facilitates and supports doctoral training and researcher development across the University.