MSc
Teaching and Learning for Health Professionals
Find a programme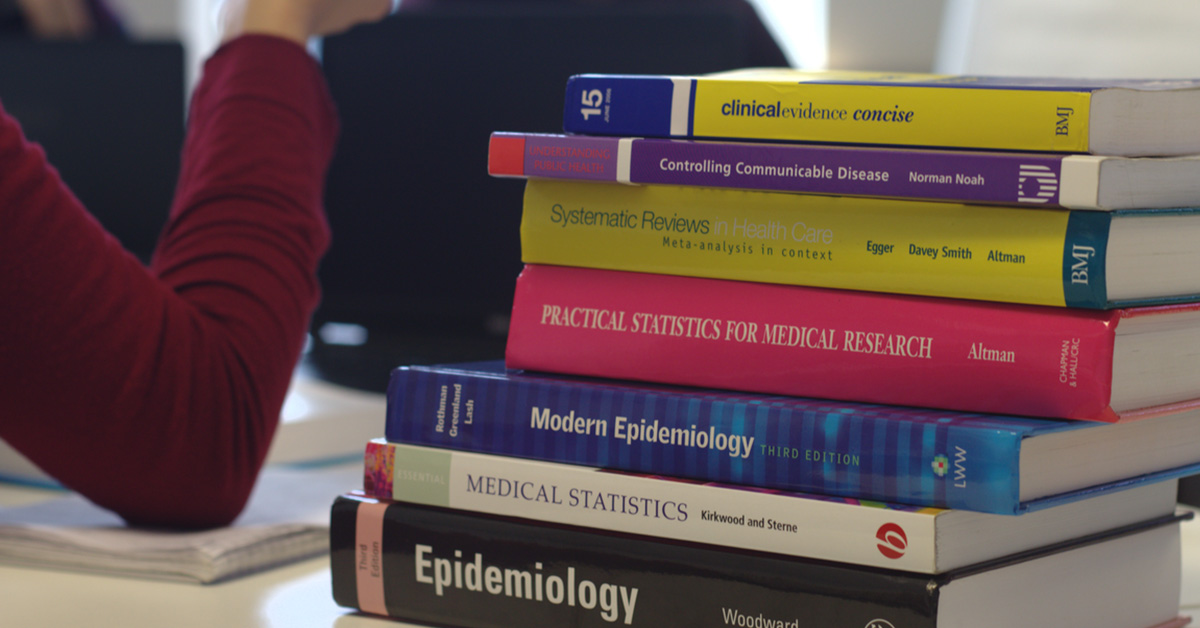 Awards available
MSc , PG Certificate (Postgraduate Certificate), PG Diploma (Postgraduate Diploma)
Programme length
Certificate/Diploma: One to three years each
MSc: A further one to two years
Location of programme
Clifton campus
Part-time study available
Yes, part-time only
Open to international students
Yes


A Tier 4 student visa cannot be issued for this programme. Our International Student Advice Team can provide information and guidance on whether you are required to obtain a visa to study with us.

Start date
September 2017
January 2018
April 2018
Programme overview
This programme provides development in teaching skills for health professionals, with a modular unit structure that builds up to a postgraduate certificate, postgraduate diploma or MSc. The programme emphasises the practical application of educational methods and theory and the development of reflective, evidence based-practice. There is a positive, student-centered approach to teaching and learning. Interactive, small-group teaching and the flexible, friendly support received by learners are among the many strengths of the programme, as well as the networking and contacts enjoyed by students in their future careers.
The certificate or diploma can be completed in one year, part-time or spread over three years. The Essentials route allows you to gain 30 Master's-level credits, from which point you can progress to the certificate if you wish. Teaching takes place in Bristol and at other convenient venues in the Severn Deanery area.
Fees for 2017/18
Full-time fees
UK/EU

£1,090 per 20-credit unit; £3,270 for a 60-credit unit/dissertation; £3,270 for the PG Certificate; £6,540 for the PG Diploma; £9,810 for the MSc

Overseas

£3,100 per 20-credit unit; £9,300 for a 60-credit unit/dissertation; £9,300 for the PG Certificate; £18,600 for the PG Diploma; £27,900 for the MSc
Fees quoted are per annum and subject to annual increase.
Alumni scholarship
University of Bristol students and graduates can benefit from a ten per cent reduction in tuition fees for postgraduate study. Check your eligibility for an alumni scholarship.
Funding for 2017/18
Some funding may be available through NHS employers or the Clinical Academies linked with the University of Bristol Medical School.
Further information on funding for prospective UK, EU and international postgraduate students.
Programme structure
Core units
Teaching, Learning and Assessing in the Health Professions
Creating a Learning Environment to Support Learner Diversity
Further Assessment and Feedback
Further Planning and Teaching
Research Methods (Diploma/MSc)
Dissertation (MSc)
Optional units
Clinical and Work Based Teaching
Supporting Learners with Difficulties
Evidence-Based Teaching
Course Design
Supporting the Struggling Professional
Teaching and Learning with Simulators
Technology-Enhanced Learning
Teaching Ethics in the Health Professions
Effective Communication Skills Development
Coaching and Mentoring in Medical Education
Leading in Education and Training
Developing Professionalism
Dissertation
To qualify for the MSc, you will need to submit a 15,000-word dissertation/thesis.
Entry requirements
Relevant first degree (or international equivalent) from a recognised institution with good final grades; or a relevant professional qualification with at least three years' full-time (or equivalent part-time) professional experience.
Currently working in the health professions or a health service environment.
Currently undertaking some form of teaching and/or support of learning with the opportunity to be observed in a teaching role.
Basic computer literacy (broadly equivalent to the standard of the European/International Computer Driving Licence).
Accreditation of prior credits must be authorised within the University's policy.
See international equivalent qualifications on the International Office website.
Application method
Online application form
English language requirements
Profile A
Further information about English language requirements
Admissions statement
Read the programme admissions statement for important information on entry requirements, the application process and supporting documents required.
Careers
A qualification in medical education prepares the holder for roles educating the public in the UK or abroad, and supporting students in the health professions or those in training grades. Many educators in the health professions have had a clinical career or continue to balance a clinical and academic/teaching career as clinical academics. Others are practitioners who use their qualification to enhance their personal practice as educators, or to take leading roles in education and training in postgraduate and undergraduate settings.