MSc
Perfusion Science
Find a programme
New programme for 2017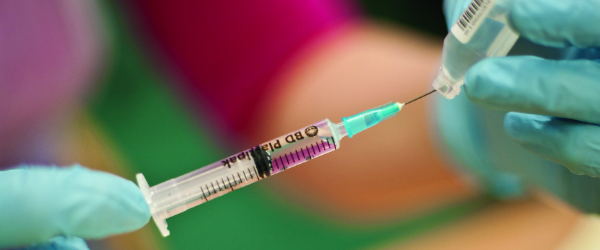 Awards available
MSc
Programme length
Two years part-time
Location of programme
Clifton campus
Part-time study available
Yes, part-time only
Part-time study requires students to attend lectures and workshops in weekly blocks in Bristol, combined with distance e-learning. Part-time is 0.5FTE.
Open to international students
Yes
This programme is only available to students who have secured a clinical perfusion scientist trainee position an accredited training centre in Great Britain or Ireland.
Start date
September 2017
Programme overview
This programme addresses both academic and professional requirements: it integrates academic knowledge and understanding with both the needs of the working professional clinical perfusion scientist and the demands of professional registration with the Society of Clinical Perfusion Scientists of Great Britain and Ireland (SCPS).
It will develop your interest in and knowledge and understanding of perfusion science. Successful completion of the programme will lead to accreditation as a clinical perfusion scientist by the SCPS.
This MSc provides high-quality, research-led education that is focused on the needs and expectation of students interested in perfusion science. It will equip you with enhanced knowledge, understanding and critical awareness of the current approaches and emerging research in the field. It will cover:
Advanced physiology and disease states of organs that are affected by Cardiopulmonary bypass (CPB) and thereby relevant to perfusion science.
Composition and function of blood and implications of transfusion and use of CPB on function.
Detailed knowledge regarding pathobiology, epidemiology and symptoms of cardiovascular diseases (coronary artery disease, valve and heart disease, paediatric heart disease) and their current treatments.
Current pre-clinical and clinical research to improve the treatment of patients with cardiovascular disease.
A theoretical background in quantitative statistics leading to more advanced knowledge on clinical trial design and management.
Principles and practical aspects of the currently used techniques in adult and paediatric perfusion science.
The key elements of a well-designed research project.
The programme provides a firm theoretical grounding in the basic scientific principles and clinical applications of perfusion science. In conjunction with work-based practical training, this will provide you with the essential skills for employment or a further degree in this field. In addition, you will also be introduced to key practical techniques that you will require as a perfusion scientist.
Programme structure
This programme will be delivered in a blended learning format, utilising both distance (online) learning and campus-based teaching. Students will be required to attend Bristol for eight one-week blocks during the two years, for either lectures or exams.
All units are mandatory.
Anatomy and physiology (20 credits)
Clinical Trials and Statistics (10 credits)
Coronary Artery Disease (20 credits)
Adult CPB principles and practice (20 credits)
Heart and Valve Disease (20 credits)
Paediatric perfusion and circulatory support (20 credits)
Work-based assessment (10 credits)
Research project (60 credits): This can either be a 'wet' or a 'dry' project of an appropriate area of study. It will be presented both in written form and orally with a mini-presentation and viva.
Entry requirements
An upper second-class honours degree (or, exceptionally, lower second-class honours degree ) in a science or medicine-related subject. Applicants must have secured a clinical perfusion scientist trainee position in Great Britain or Ireland.
See international equivalent qualifications on the International Office website.
Application method
Online application form
English language requirements
Profile E
Further information about English language requirements
Admissions statement
Read the programme admissions statement for important information on entry requirements, the application process and supporting documents required.
Careers
This programme will accredit trainees as clinical perfusion scientists.
REF 2014 results
31% of research is world-leading (4 star)
48% of research is internationally excellent

(3 star)

20% of research is recognised internationally

(2 star)

1% of research is recognised nationally

(1 star)
---
Results are from the most recent UK-wide assessment of research quality, conducted by HEFCE. More about REF 2014 results.