MRes
Health Sciences Research
Find a programme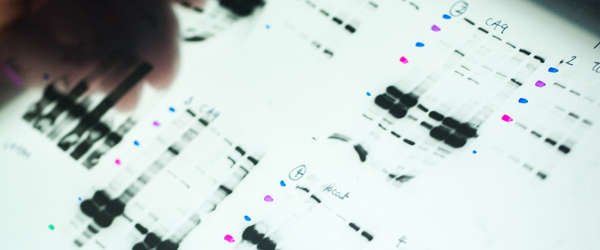 Awards available
MRes
Programme length
One year full-time;
two years part-time
Location of programme
Clifton campus
Part-time study available
Yes
Please discuss with programme directors as not all research projects will be suitable for part-time study.
Open to international students
Yes
Start date
September 2017
Programme overview
This programme aims to provide you with a firm foundation in biomedical research by enhancing your knowledge, understanding and critical awareness of the scientific method and practical experience in an area related to your interests. Taught units provide intensive training in research methodology, experimental design, statistical analyses and data interpretation. Skills training in verbal and written communication is also emphasised.
The core of the programme is an eight-month research project, conducted within one of the University of Bristol's internationally recognised research groups in either the Faculty of Health Sciences or the Faculty of Biomedical Sciences. Opportunities will be available in laboratory or clinical-based investigations.
The programme is suitable for medical, dental and veterinary students interested in pursuing a research-intensive intercalation option after three years of study. It is also suitable for graduates in medicine, dentistry, veterinary science and bioscience subjects who wish to develop their research skills.
Fees for 2017/18
Full-time fees
UK/EU

£5,250

Overseas

£14,900
Additional fees
Bench fee

£4,000
Alumni scholarship
Funding for 2017/18
Programme structure
This programme is delivered by research scientists and clinicians through lectures, practical sessions, seminars and tutorials.
Unit 1: Introduction to Research Methods in Health Sciences Research (10 credits).
This unit introduces a variety of research methods used in basic and applied clinical research including: finding and reading relevant research information; presenting research results; basic statistical analysis; data interpretation; ethics; public engagement; and commercialising research.
Unit 2: Further Research Methods in Health Sciences Research (20 credits).
This unit aims to develop further knowledge and practical experience in statistical analyses, experimental design and laboratory methods and includes training in the use of a statistical software package and practical experience in several laboratory techniques.
Unit 3: Project Proposal in Health Sciences Research (20 credits).
This unit involves planning and writing a research project proposal (4500 words), which includes a literature review, aims, impact, research plan, ethical considerations, contingency plans, timetable and references.
Unit 4: Research Club in Health Sciences Research (10 credits).
This unit aims to develop your ability to present, critically evaluate and discuss scientific findings by contributing to journal clubs, attending and summarising research seminars and presenting your own research.
Unit 5: Research Project in Health Sciences Research (120 credits).
During this unit you will gain extensive experience in scientific/clinical research by conducting an independent project related to an area of interest to you. You will write up your research in the form of a thesis (10,000 words), and present and discuss your work in a viva and research symposium.
Entry requirements
Applicants intercalating from the professional programmes of medicine, dentistry and veterinary sciences will need to have successfully completed year three before they will be considered for this programme. Graduates of these professional programmes are eligible to apply and would normally be expected to have graduated with good grades (at least 60 per cent) and a high ranking in their class. Graduates in a biological or related science or medical subject will normally be expected to hold an upper second class honours degree (or international equivalent).
See international equivalent qualifications on the International Office website.
Application method
Online application form
English language requirements
Profile B
Further information about English language requirements
Admissions statement
Read the programme admissions statement for important information on entry requirements, the application process and supporting documents required.
Careers
This programme is suitable for those with a clinical or biosciences background who wish to develop their research skills before embarking on a research/clinical career in academia or the pharmaceutical industry. It provides the ideal foundation for further studies leading to a PhD.