Law
Find a programme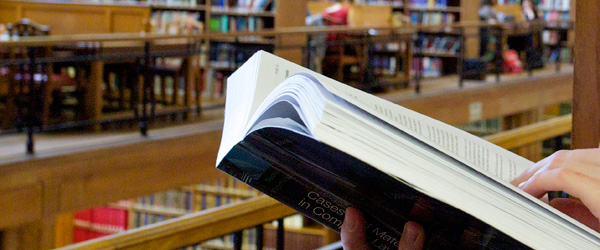 Run by
Faculty of Social Sciences and Law

Awards available
PhD , MPhil
Programme length
Four years full-time;
seven years part-time
Part-time study available
Yes
Open to international students
Yes
Number of places
Not fixed
Start date
Most students will start in September 2016, however other dates can be considered. Please contact the Senior Postgraduate Admissions Administrator to discuss the available options.
Programme overview
PhD study is substantially different from other types of postgraduate work as each candidate devises their own independent research project. At the University of Bristol Law School, comprehensive research training as well as guidance and supervision of your research project is provided by expert academics. If you are undertaking socio-legal research, initial research training will take the form of the MSc Socio-Legal Studies Programme, which is recognised by the ESRC.
As a PhD Law student you will become part of the School's 'primary unit' system which aims to provide support for research students and you will be invited to participate in the Law School's staff seminar programme. There may also be opportunities to undertake some part-time teaching within the school. Travel and conference funding is available for research students.
Fees for 2016/17
Full time fees
UK/EU

£4,121

Overseas

£14,200
Part time fees
UK/EU

£2,061
Fees quoted are provisional, per annum and subject to annual increase.
Funding for 2016/17
The Faculty of Social Sciences and Law has an allocation of 1+3 and +3 ESRC scholarships. Applicants may also apply for funding from the University of Bristol Scholarships and Alumni PhD Scholarships.
The Law School may also have a limited number of Graduate Teaching Assistantships. AHRC funding and University studentships may also be available. Details can be found on the University of Bristol Law School webpage.
Further information on funding for prospective UK, EU and international postgraduate students.
Entry requirements
An upper second-class honours degree in Law (or equivalent) and/or a Masters qualification.
See international equivalent qualifications on the International Office website.
Application method
Online application form
English language requirements
Profile B
Further information about English language requirements
Admissions statement
Read the programme admissions statement for important information on entry requirements, the application process and supporting documents required.
Research groups
A wide variety of subject areas are covered in the Law School. This reflects a range of different approaches to legal research - doctrinal, socio-legal/interdisciplinary and theoretical. The school has a strong portfolio in human rights, housing, governance and regulation, criminal justice, the legal profession, and family law and practice.
The school usually has as many as 45 research postgraduates at any one time, working in a wide variety of subject areas and adopting a range of different approaches to legal research.
Research in the school is facilitated by: a generous policy of study leave, teaching relief and payment for student research assistants; a system of research pairing to assist with project development, review of work in progress and effective dissemination of research; and a vibrant programme of staff seminars, with roughly equal division between internal and external contributions.
Careers
The PhD offers useful preparation for several, different careers. The first of these is academic work, particularly if the dissertation, or parts of it, are published in well-respected academic journals. The ability to plan, research and write a sophisticated dissertation, including an ability to conduct detailed doctrinal analysis, think in broad theoretical terms or engage in empirical research, can provide a firm foundation for a career in the Academy. A second possible career is that of working for an NGO or policy organisation drawing on skills in research and writing, which are invaluable for work of this kind. A third possibility is working within governments, again building on analytical, doctrinal or empirical research skills developed through the PhD, which incorporate both an ability to undertake rigorous research and to see the bigger picture. Finally, some students choose to enter the legal profession carrying with them a rich understanding of legal principles and practice.
Staff profiles
Dr Diego Acosta Arcarazo, (Senior Lecturer), EU migration law; migration law and policies in South America.
Dr Ardavan Arzandeh, (Lecturer), International commercial law.
Professor Lois Bibbings, (Professor), Criminal law; gender and law; gender studies; historical studies; human rights; literary studies; medical law; social policy.
Ms Nina Boeger, (Senior Lecturer), Comparative law; EU law.
Professor Jonathan Burnside, (Professor), Criminal justice; criminal law; Jewish law.
Dr Luke Butler, (Lecturer), Contract law, trusts law and commercial law; international trade law; regulatory dimensions of government procurement contracts.
Professor Patrick Capps, (Professor), Jurisprudence; public international law; sociology of law.
Mr Andrew Charlesworth, (Reader), E-commerce law; information technology law; intellectual property law; privacy law.
Professor Joanne Conaghan, (Professor), Feminism and gender, including legal aspects of violence against women; jurisprudence and legal theory; labour law; tort.
Professor David Cowan, (Professor), Government; housing; regulation.
Professor Malcolm Evans, (Professor), Human rights; international law, particularly law of the sea and religious liberty; prevention of torture.
Professor Paula Giliker, (Professor), Comparative law; contract law; tort law.
Professor Steven Greer, (Professor), Human rights; legal and political theory.
Professor Jonathan Hill, (Law), Private international law; property law.
Dr Emma Hitchings, (Senior Lecturer), Family law.
Professor Paddy Ireland, (Professor), Business law; corporate governance and theory; critical commercial law; law and political economy; legal theories and philosophy; regulation.
Dr Judy Laing, (Reader), Criminal law and justice; medical and mental health law.
Professor Antonia Layard, (Professor), Environmental law; land use; law and geography; the 'law of place'.
Professor Judith Masson, (Professor), Child law; family law; international child law.
Professor Morag McDermont, (Professor), Administrative law; housing law and policy; regulation and risk; social theory.
Professor Harry McVea, (Professor), Company law; financial services; securities regulation.
Professor Bronwen Morgan, (Professor), Citizenship; comparative welfare states; global governance; political economy; regulation; social and economic human rights; social theory.
Professor Rachel Murray, (Professor), Human rights, particularly national human rights commissions and African systems; public international law.
Dr Michael Naughton, (Reader), Foucauldian theory; human rights; miscarriages of justice; penal policy; social harm; social justice.
Professor Tonia Novitz, (Professor), International and EU law; jurisprudence and legal mechanisms for the protection of human rights; labour law.
Professor Ken Oliphant, (Professor), Compensation for incapacity.; English, European and comparative tort law.
Dr Margherita Pieraccini, (Lecturer), Common pool resources; conservation law; environmental law; legal pluralism; social-ecological resilience.
Dr Devyani Prabhat, (Lecturer), Human rights law; public law; socio-legal studies.
Professor Tony Prosser, (Professor), Privatisation; public law; regulation.
Dr Athanasios Psygkas, (Lecturer), EU; comparative public law (constitutional and administrative).
Dr Oliver Quick, (Senior Lecturer), Criminal law; medical law; professional regulation; risk and trust.
Professor Julian Rivers, (Professor), Law and religion; legal and constitutional theory; public law.
Dr Gwen Seabourne, (Reader), Legal history; medical law and ethics
Professor Achilles Skordas, (Professor), European and international immigration and asylum law; foreign policy; international law; law of the sea; sociology of international law.
Professor Keith Stanton, (Professor), Banking law; contract; professional negligence; tort.
Dr Sujitha Subramanian, (Lecturer), Intellectual property law and its interaction with innovation policy; international trade law and competition law.
Dr Philip Syrpis, (Reader), EC law; labour law.
Dr Georgina Tsagas, (Lecturer), Corporate Law
Professor Charlotte Villiers, (Professor), Company law; employment law; Spanish law.
Ms Chris Willmore, (Senior Academic Fellow), Countryside access; environmental law; forensic science; local government.
How to apply
Application deadline:
Not fixed but early application is advised. The deadline for funded applications will be mid February 2016 (ESRC and UoB funding application deadline to be confirmed).
REF 2014 results
41% of research is world-leading

(4 star)

44% of research is internationally excellent (3 star)
14% of research is recognised internationally (2 star)
1% of research is recognised nationally

(1 star)
---
Results are from the most recent UK-wide assessment of research quality, conducted by HEFCE. More about REF 2014 results.
The Bristol Doctoral College facilitates and supports doctoral training and researcher development across the University.