MSc
Strategy, Change and Leadership
Find a programme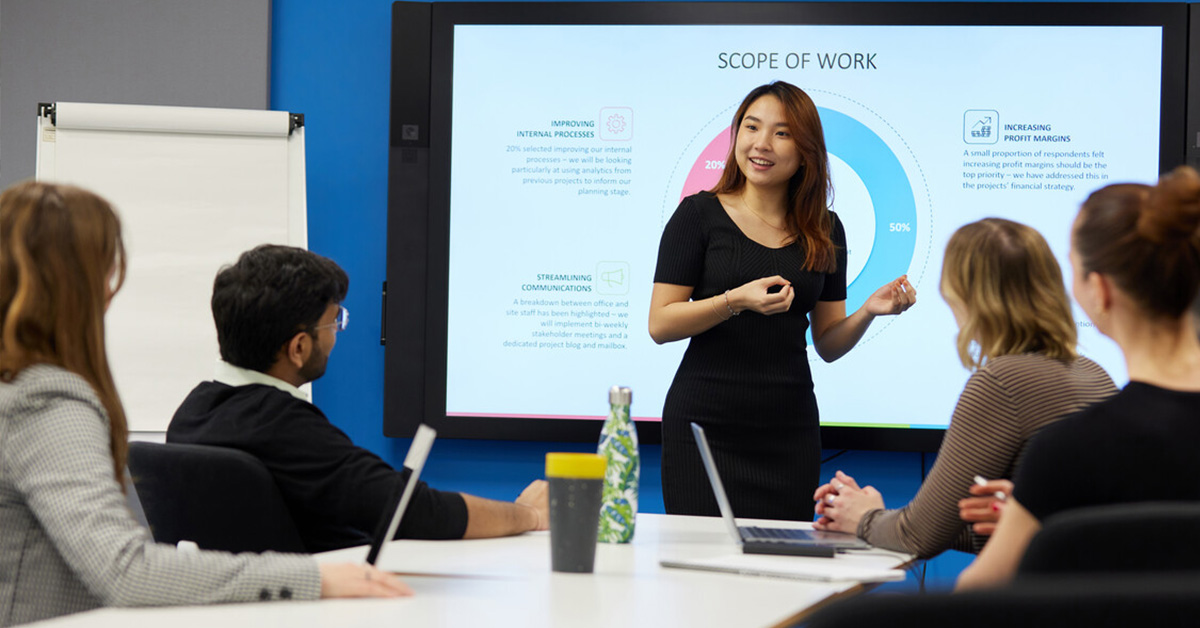 Faculty
Faculty of Social Sciences and Law

Awards available
MSc , PG Certificate (Postgraduate Certificate), PG Diploma (Postgraduate Diploma)
Programme length
MSc: Two years part-time
PG Diploma: One year part-time
PG Certificate: Six months part-time
Part-time study available
Yes, part-time only
Open to international students
Yes


A Tier 4 student visa cannot be issued for this programme. Our International Student Advice Team can provide information and guidance on whether you are required to obtain a visa to study with us.

Number of places
20-25
Start date
September 2016
Programme overview
This practical Masters degree will give you a thorough grounding in leading high performing teams, managing change and developing robust strategic direction. The programme has been designed with the current recession in mind to deliver a return on investment from day one.
As a participant, you will:
gain a broader perspective on the complexities within organisations and issues affecting success and failure;
understand how to enhance your own impact as a leader;
develop a deep understanding of how to deal with change and uncertainty;
increase your ability to 'think differently' about organisational issues and opportunities;
build a strong network of like-minded professionals across a wide range of sectors;
enhance your likelihood of faster career progression.
Fees for 2016/17
Part time fees
UK/EU

£6,250
Fees quoted are per annum and subject to annual increase.
Funding for 2016/17
Funding is sometimes available through organisation sponsorship, or more commonly through a combination of individual and organisation funding.
Further information on funding for prospective UK, EU and international postgraduate students.
Programme structure
The programme is delivered through intensive three-day teaching blocks. This is designed to make a difference to your professional practice month by month. There are no examinations.
The Masters award can be gained in two years, and this is the most common route. It is also possible to take it in separate stages across three or four years. The first stage is the Postgraduate Certificate in Strategy, Change and Leadership. This comprises four three-day workshops across a six month period. Following this, participants can study for the Postgraduate Diploma in four three-day workshops running from July to March of the following year. For the final award of Masters in Strategy, Change and Leadership, participants complete an applied work-based project of about 15,000 words. Students are supported with one-to-one supervision.
Core units
PG Certificate (6 months)
Introductory unit
Leadership
Strategy and Organisations
Understanding Change & Uncertainty
PG Diploma (12 months)
Research Methods
Project Management and Systems Thinking
Critical Issues in Strategy
Leading through Complexity
MSc (2 years)
Dissertation: individual research project
Most students opt to take the Masters in two consecutive years, which means they build a deep and lasting network with the same group of participants.
Entry requirements
An upper second-class honours degree or equivalent qualification, and at least five years' relevant work experience, which includes significant managerial responsibility. In exceptional circumstances, candidates with a lower class of degree, equivalent qualifications or relevant work experience may be admitted if they can demonstrate their potential for higher degree work.
See international equivalent qualifications on the International Office website.
Application method
Online application form
English language requirements
Profile C
Further information about English language requirements
Admissions statement
Read the programme admissions statement for important information on entry requirements, the application process and supporting documents required.
Careers
A distinctive development programme for those aspiring to, or holding senior management and leadership positions.
REF 2014 results
24% of research is world-leading (4 star)
54% of research is internationally excellent (3 star)
22% of research is recognised internationally (2 star)
0% of research is recognised nationally (1 star)
---
Results are from the most recent UK-wide assessment of research quality, conducted by HEFCE. More about REF 2014 results.