MSc
Nutrition, Physical Activity and Public Health
Find a programme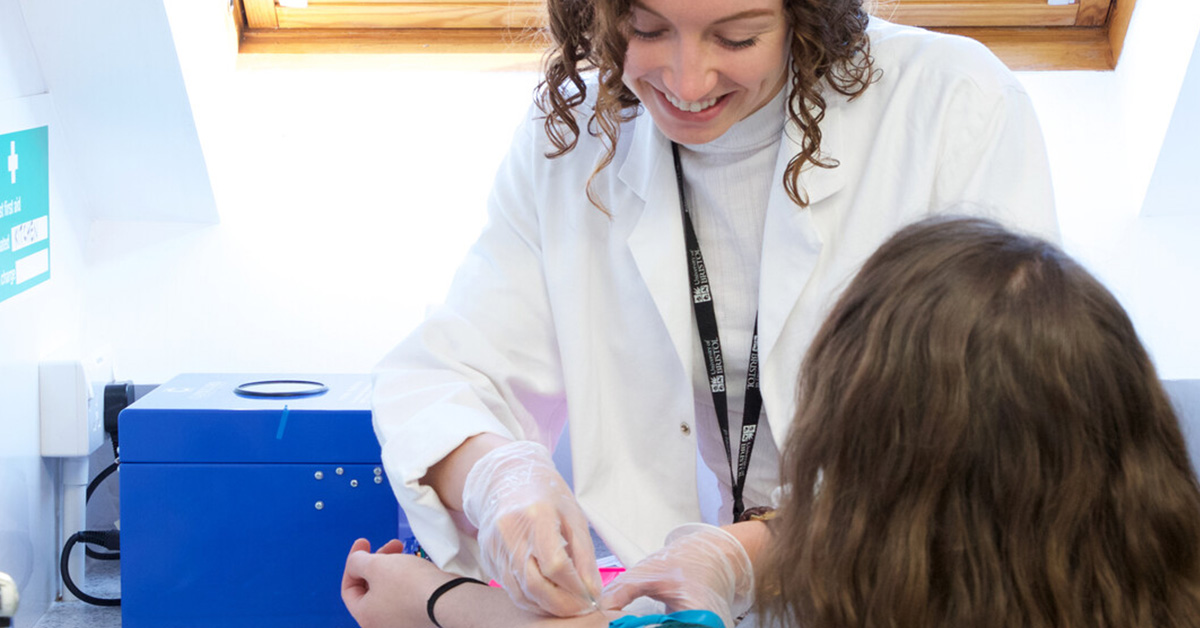 Faculty
Faculty of Social Sciences and Law

Awards available
MSc , PG Diploma (Postgraduate Diploma)
Programme length
One year full-time;
two years part-time
Part-time study available
Yes
Open to international students
Yes
Number of places
60
Start date
September 2016
Programme overview
This programme focuses on the promotion and maintenance of diet and activity related health and well being of populations. There is a clear consensus that new professional and scientific needs are emerging in this field. This programme is one of the first to recognise this need and as such will contribute substantially towards higher level qualifications in this emerging area.
There is now considerable demand for multi-skilled individuals with knowledge and understanding of research, policy and practice in both nutrition and physical activity. This programme equips you with such skills, as well as providing unique insight into the fascinating interactions between physical activity, nutrition and health through blending epidemiology, psychology and policy-relevant research.
The programme is specifically designed for qualified dieticians, physical activity specialists, and other health professionals such as nurses, physiotherapists and occupational therapists who wish to advance themselves in the important area of nutrition- and physical activity-related public health. It is also suitable for newly qualified graduates seeking to develop a career in this area.
The results of the 2014 Research Exercise Framework (REF) rate the Centre for Exercise, Nutrition and Health Sciences (ENHS) as the leading centre of international research excellence within the field of physical activity, nutrition and health research. ENHS was rated 1st in the UK. In addition 100% of its evidence research impact was judged to be of the highest level.
Fees for 2016/17
Full time fees
UK/EU

£6,100

Overseas

£16,500
Part time fees
UK/EU

£3,050
Fees quoted are per annum and subject to annual increase.
Funding for 2016/17
Further information on funding for prospective UK, EU and international postgraduate students.
Programme structure
Work is assessed through written assignments, presentations, written reports or research proposals. There are no formal examinations. All units are compulsory along with a research dissertation.
Core units
Determinants of Physical Activity and Eating Behaviour
Nutrition, Disease and Public Health
Physical Activity, Disease and Public Health
Physical Activity and Nutrition Interventions: Conception and Design
Policy, Promotion and Delivery: Physical Activity and Nutrition Programmes
Research Methods
Practical Research Methods
Dissertation
During the final term, you complete an original research investigation and dissertation (10,000-15,000 words) on an approved public health-based topic incorporating nutrition, physical activity or a combination.
Part-time students will be guided in their choice of units for each year of study.
Entry requirements
An upper second-class honours degree in a relevant field (or equivalent), although other academic backgrounds and relevant professional experience will be considered. Offers can be made at Diploma level, with upgrade to MSc on successful completion of all taught components of the programme.
Relevant academic fields include dietetics, food science, nutrition, health promotion, medicine, nursing, physiotherapy, occupational therapy, sports science, physiology, psychology, biochemistry, biology, teaching.
See international equivalent qualifications on the International Office website.
Application method
Online application form
English language requirements
Profile C
Further information about English language requirements
Admissions statement
Read the programme admissions statement for important information on entry requirements, the application process and supporting documents required.
Careers
This programme is designed for students who want to pursue professional careers in research, public health policy, public health consultancy and the implementation of programmes for promoting health within the public, private, or non-profit sectors.
The programme also aims at professional development by enhancing the practice and delivery of services of working professionals, such as physiotherapists, nurses or teachers. Most students go on to become public health project officers, researchers, health promotion specialists, lifestyle managers, nutrition or physical activity project coordinators, or public health and policy consultants.
REF 2014 results
58% of research is world-leading (4 star)
42% of research is internationally excellent (3 star)
0% of research is recognised internationally (2 star)
0% of research is recognised nationally (1 star)
---
Results are from the most recent UK-wide assessment of research quality, conducted by HEFCE. More about REF 2014 results.