PG Diploma (Postgraduate Diploma)
Clinical Neuropsychology
Find a programme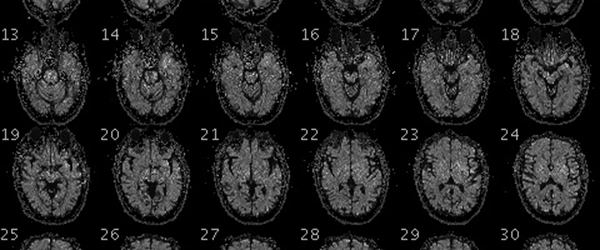 Programme overview
This programme combines the academic excellence of the School of Experimental Psychology with the clinical experience, knowledge and skill of a large and well established Clinical Neuropsychology Department within Frenchay Hospital (North Bristol Trust), a Regional Neurosciences Hospital which has an international reputation for excellence in neuroscience.
The programme has a strong focus on patient care, diagnosis, and management of a range of neurological conditions, and is delivered by academics and experienced clinicians. Clinicians based in the Clinical Neuropsychology Department offer neuropsychology services to a broad range of patient groups: both paediatric and adult; acute inpatient and outpatient; patients seen primarily for diagnostic assessment and patients seen for rehabilitation.
Services are offered to patients being referred from neurosurgery, neurology, neuropsychiatry, and rehabilitation medicine as well as from physicians within the Stroke Services. Clinical services are also offered to specialist programmes of interventional neurosurgery, principally for epilepsy and movement disorders but also more recently for mood disorders. As well as working within the acute hospital trust, the department provides input to specialist inpatient and outpatient rehabilitation services for people with acquired brain injury.
Many of the programme units are provided in a block format (over a single week), designed for people with major personal and professional commitments. All lectures are also broadcast online, and can be downloaded, so can be viewed without travelling to Bristol.
Fees for 2016/17
Full time fees
UK/EU

£8,100

Overseas

£15,700
Part time fees
UK/EU

£4,050
Fees quoted are per annum and subject to annual increase.
Funding for 2016/17
Further information on funding for prospective UK, EU and international postgraduate students.
Programme structure
The Programme content is primarily guided by the British Psychological Society(BPS) syllabus and guidelines for training in clinical neuropsychology. The Diploma includes eight distinct units, each of which supply credit points leading to a total 120 credits. Units are taught within the University of Bristol and North Bristol NHS Trust (NBT).
Core Units:
Functional Neuroanatomy, Neuroscience Methods and Issues in Neuropsychology (30 credits)
Part A: Issues in Neuropsychology;
Part B: Functional Neuroanatomy and Neuroscience Methods.
Applied Clinical Neuropsychology and Principles of Assessment (30 credits)
Part A: Assessment in Clinical Neuropsychology;
Part B: Applied Neuropsychology.
Development, Rehabilitation and Evidence-based Neuropsychology and Principles of Clinical Statistics (30 credits)
Part A: Development and Rehabilitation;
Part B: Evidence-Based Neuropsychology.
Theoretical and Clinical Neuropsychology (30 credits)
Part A: Clinical Neuropsychology in Practice;
Part B: Theoretical Neuropsychology.
Entry requirements
A clinical doctorate (DClin) plus an undergraduate degree or equivalent qualification in psychology (or similar). You must also be registered as a Clinical Psychologist with the Health Professions Council (HPC).
See international equivalent qualifications on the International Office website.
Application method
Online application form
English language requirements
Profile C
Further information about English language requirements
Admissions statement
Read the programme admissions statement for important information on entry requirements, the application process and supporting documents required.
Careers
This degree provides professional training in clinical neuropsychology and meets the British Psychological Society requirements for the knowledge dimension of the Qualification in Clinical Neuropsychology (QiCN).
How to apply
Application deadline:
20th August 2016 for September 2016 intake
20th December 2016 for January 2017 intake
REF 2014 results
43% of research is world-leading (4 star)
37% of research is internationally excellent

(3 star)

18% of research is recognised internationally

(2 star)

1% of research is recognised nationally

(1 star)
---
Results are from the most recent UK-wide assessment of research quality, conducted by HEFCE. More about REF 2014 results.