Aerospace Engineering
Find a programme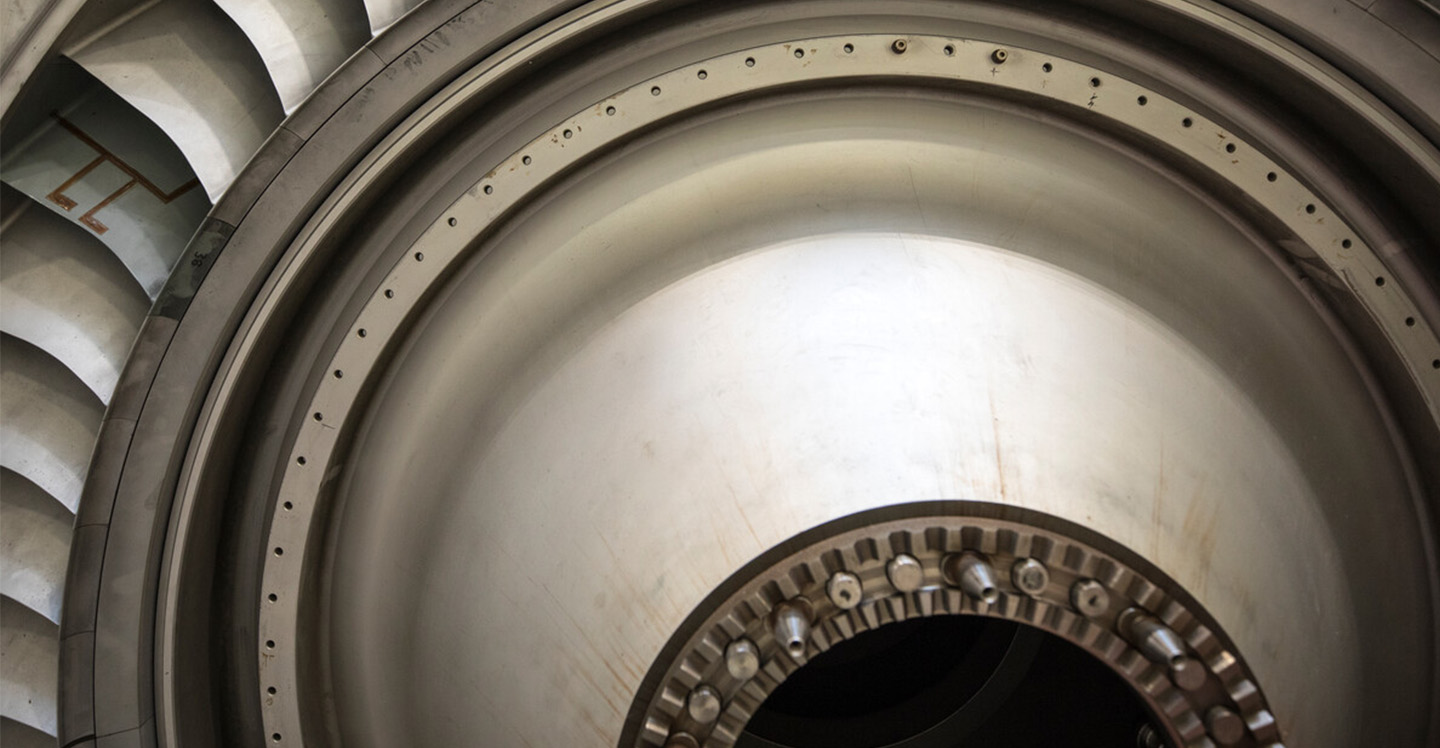 Run by
Faculty of Engineering

Awards available
PhD , MSc by research
Programme length
MSc: One year full-time;
two years part-time
PhD: Three years full-time;
six years part-time
Part-time study available
Yes
Open to international students
Yes
Number of places
Not fixed
Start date
Not fixed
Programme overview
The University of Bristol benefits from the concentration of the aerospace industry in the south-west of England and a key feature of our research is our close links with industry. We have also seen burgeoning links with the renewable energy industry.
We have established formal technology partnerships including the Rolls-Royce University Technology Centre (UTC) in Composites, the AgustaWestland UTC in Vibration, and a composites technology partnership with Vestas Wind Systems. We have strong collaborative links with organisations such as Airbus (via a Framework Agreement and Airbus University Board membership), GKN, Airbus Innovations and DSTL (Defence Science & Technology Laboratory). We are also founding members of the UK Applied Aerodynamics Consortium, and partners in the Centre for Fluid Mechanics Simulation (CFMS). We have numerous research collaborations with industry via the UK Aerospace Technology Institute and Innovate UK. We have strong international links with numerous European partners via previous and current EU grants, and non-academic centres including, NASA Langley, Los Alamos National Laboratories, JAXA and the US Air Force.
These close relationships with industry, associated with substantial research funding from other UK and EU sources, ensure our research is industrially relevant and at the leading edge of technology, as reflected by the high proportion of research found to exhibit world leading impact in the 2014 Research Excellence Framework (REF2014) exercise.
The department holds over £20M in research funding in the fields of aerodynamics, dynamics and control, and composite materials. The Advanced Composites Centre for Innovation and Science (ACCIS) encompasses two UK Engineering and Physical Sciences Research Council (EPSRC) funded doctoral centres: a PhD Centre for Doctoral Training (CDT) in Advanced Composites, and an EngD Industrial Doctorate Centre (IDC) in Composites Manufacture. The former aims to train highly technical researchers to satisfy industry needs, and also to develop next generation multifunctional composite materials. The latter aims to train research engineers with industrially based project work interspersed with short-course taught modules. A third CDT in Robotics and Autonomous Systems (FARSCOPE), led by the department, draws on research from across the Faculty of Engineering and is focused on developing a breadth of robotics science and technologies.
As well as contracted research, we undertake a large amount of general research and consultancy from a variety of internal and external funding sources. An uninhibited approach to ideas encourages collaborative projects with others across the University.
An indication of our research esteem is the selection by UK Government for ACCIS to lead the establishment of the UK National Composites Centre. The NCC is a £25 million investment supported by the UK Department for Business, Innovation and Skills and the EU. A further £28-million Phase II development has recently been completed (October 2014) to increase the capacity of the NCC yet further and facilitate the inclusion of additional academic input to deliver world-class innovation in the development of composite materials.
You may also be interested in our taught MSc in Advanced Composites, ourACCIS CDT PhD in Advanced Composites, our EngD IDC in Composites Manufacture, and our Future Autonomous and Robotic Systems Centre.
Fees for 2016/17
Full time fees
UK/EU

£4,121

Overseas

£18,100
Part time fees
UK/EU

£2,061
Fees quoted are provisional, per annum and subject to annual increase.
Funding for 2016/17
Further information on funding for prospective UK, EU and international postgraduate students.
Entry requirements
An upper second-class honours degree (or international equivalent) in Science, Mathematics or Engineering.
See international equivalent qualifications on the International Office website.
Application method
Online application form
English language requirements
Profile E
Further information about English language requirements
Admissions statement
Read the programme admissions statement for important information on entry requirements, the application process and supporting documents required.
Research groups
Research within the department and faculty is organised via cross-faculty research groups. People within the department vigorously pursue their research interests via three major interest groups: Fluid Flow and Aerodynamics; ACCIS; and Dynamics and Control. This work is supported by 60+ academic and research staff, and 100+ postgraduates, plus a highly experienced administrative and technical support team.
Careers
Graduates from the department leave with a breadth of technical and personal skills and expertise, far beyond their particular degree specialism. They progress into a wide variety of careers within engineering (e.g. aerospace, automotive/motorsport, transportation, consulting engineering), academia, public services (e.g. civil service, air traffic management) and commerce (e.g. IT, finance). The acquisition of a higher degree provides a significant career acceleration and facilitates entry into positions of greater responsibility. Furthermore, it increasingly provides entrepreneurial opportunities, exploiting skills and knowledge acquired during the programmes.
Staff profiles
Aerospace Department
Dr Byung-Chul (Eric) Kim PhD(KAIST), (Lecturer in Composites Design, Processing and Manufacture), Automated composites manufacturing axiomatic design ; composite design & manufacturing; computer aided design.
Professor Christian Allen MSc(Bristol), PhD(Bristol), (Professor of Computational Aerodynamics), Numerical solutions of unsteady fluid flows.
Dr Lucy Berthoud MEng(Bristol), PhD(Toulouse), (Senior Teaching Fellow), Space platform design and systems integration.
Professor Ian Bond BSc, PhD(Bath), (Head of Department of Aerospace Engineering and Professor of Aerospace Materials), Development and performance of novel and multifunctional composite materials.
Dr Stephen Burrow MEng, PhD(Bristol), (Reader in Avionics and Aircraft Systems), Aircraft systems; electrical energy; low-power systems.
Professor Jonathan Cooper BSc(London), PhD(London), FRAeS (Royal Aeronautical Society), Royal Academy of Engineering, Airbus - Sir George White Professor of Aerospace Engineering, (RAEng Airbus Sir George White Professor of Aerospace Engineering), Aeroelasticity; flight flutter testing; morphing structures; optimisation; structural dynamics.
Dr Ian Farrow BSc(Soton), PhD(CranIT), (Senior Lecturer in Aerospace Structural Design), Design of aerospace composite structures.
Dr Ann Gaitonde BSc(Exon), PhD(Bristol), ACE (Bristol), (Senior Lecturer in Aerodynamics), Computational methods to calculate unsteady fluid flows.
Professor Stephen Hallett BSc(Cape Town), DPhil(Oxon), (Professor in Composite Structures), Composite failure mechanisms and numerical modelling.
Dr Paul Harper MEng, PhD, MSc, (Lecturer in Engineering Design), Design and analysis of composite structures; renewable energy systems.
Dr Dmitry Ivanov BSc(Perm), PhD(Leuven), (Lecturer in Composites Manufacturing), Innovative approaches to composites manufacture and modelling.
Dr Dorian Jones MSc(Lond), BSc, PhD(Bristol), (Senior Lecturer in Aerodynamics), Direct numerical simulation of incompressible turbulence; parallel processing and CFD for unsteady viscous flows.
Dr Luiz Kawashita BEng, PhD(Lond), (Lecturer in Composite Mechanics), Composite failure mechanisms and numerical modelling.
Professor Mark Lowenberg MSc(Eng)(Witw), PhD (Bristol), (Professor of Flight Dynamics), Application of bifurcation theory to aircraft stability analysis and controller design (fixed and rotary wing); non-linear flight dynamics; real-time controlled dynamic wind tunnel testing.
Dr Andres Marcos BSc(StLouis), MSc(Minn), (Senior Lecturer in Dynamics and Control), Advanced techniques for control and fault diagnosis; autonomy of aerospace systems via the use of model-based approaches for self-diagnosis/self-repair.
Professor Ivana Partridge BA(Cantab), MA(Cantab), PhD(Cran), (Professor of Composites Processing), Polymer composites; processing for high performance.
Professor Kevin Potter PhD, CEng, BSc, (Professor in Composites Manufacturing), Innovative approaches to composite materials, manufacture and structures.
Dr Sameer Rahatekar BE(Pune), MS(Mississippi), PhD(Cantab), (Lecturer in Nanomaterials), Carbon nanotube and graphene-based nanocomposites, multiscale composites; cellulose and natural polymer-based composites; molecular-scale and continuum-scale modelling of composite manufacturing.
Dr Tom Rendall MEng, PhD(Bristol), (Lecturer in Aerodynamics), CFD for moving objects; computational optimisation of aerodynamic designs.
Dr Djamel Rezgui MEng, PhD, (Lecturer in Rotorcraft Dynamics), Aeroelastic stability of smart nonlinear helicopter rotor structures.
Dr Arthur Richards MEng(Cantab), SM(MIT), PhD (MIT), (Reader in Dynamics and Control), Path planning; robust predictive control; vehicle control and autonomy.
Dr Tom Richardson MEng, PhD(Bristol), (Senior Lecturer in Flight Mechanics), Classical flight control; high-level decision-making and autonomy.
Dr Pia Sartor BEng, PhD, (Lecturer in Aerospace Engineering), Uncertainty modelling: dynamic structural analysis
Professor Fabrizio Scarpa Laurea, PhD(Torino), (Professor of Smart Materials and Structures), Auxetic materials; morphing structures; multi-domain design of components; smart materials and structures; structural dynamics.
Dr Mark Schenk PhD(Cantab), MSc(Delft), (Lecturer in Aerospace Engineering), Deployable structures; solid mechanics.
Dr Raf Theunissen BSc(Delft), MSc(Delft), MSc(VKI), PhD(Delft), (Lecturer in Aerodynamics), Image-based flow velocity measurements experimental aerodynamics and fluid dynamics.
Dr Brano Titurus MSc, PhD, (Lecturer in Aerospace Dynamics), Damage detection in vibrating systems; helicopter dynamics; semi-active dampers; vibration control and damping.
Dr Richard Trask BEng, MSc, PhD(Soton), (Reader in Multifunctional Materials), Development of bio-inspired multifunctional materials.
Dr Carwyn Ward BEng (Hons), MRes(Wales), PhD, (Lecturer in Composites Design, Processing & Manufacture), Composites manufacturing, virtual manufacture.
Professor Paul Weaver BSc, PhD(N'cle), (Professor in Lightweight Structures), Cellular structures and morphing composites; composite plates and shells, buckling structures; materials performance.
Dr Shane Windsor BEng(Auck), PhD, (Lecturer in Aerodynamics/Aeroelasticity), Bio-inspired fluid dynamics, sensing and control.
Professor Michael Wisnom BSc(Lond), PhD(Bristol), MIMechE, (Professor of Aerospace Structures), Application of finite element methods; predicting the behaviour of composite structures and materials.
REF 2014 results
38% of research is world-leading (4 star)
55% of research is internationally excellent

(3 star)

6% of research is recognised internationally

(2 star)

1% of research is recognised nationally

(1 star)
---
Results are from the most recent UK-wide assessment of research quality, conducted by HEFCE. More about REF 2014 results.
The Bristol Doctoral College facilitates and supports doctoral training and researcher development across the University.